VIDEO: Houston Astros Owner's Ex-Wife Confronts Interracial Couple Over Baby's Photoshoot
Franci Neely, the ex-wife of Houston Astros owner Jim Crane, confronted an interracial Houston couple over a birthday photo shoot for their baby, yelling at them to stay off the grass of a public area.
Kelyn and Isaiah Allen were having a professional photo shoot with their 11-month-old daughter around 5:30 p.m. on Feb. 16 at an esplanade in Broadacres, an affluent neighborhood located near the city's Museum District, when Neely approached them.
The altercation began over Neely's dog, which was off its leash and near the couple's child.
Neely, a socialite and noted philanthropist, reportedly harassed the couple and put her hands on the husband when he started to record the encounter, screaming and slapping him.
She then turned her attention towards the photographer, who had recommended the spot for the photo shoot after the Allens had initially proposed another Houston area, Hermann Park, to stage the photos.
"You brought these people into our neighborhood, look what you've done," Neely said to the photographer, who had tried to subdue the situation.
Neely then attempted to strike the small set the couple and photographer had arranged for the shoot, removing a small plastic prop and a blanket from the esplanade path, before retreating to a car.
While other couples were purportedly nearby, also taking photos, the Allens were the only ones that Neely approached.
Kelyn Allen, who is black, posted the video to her Facebook page, where it since has received over 2.6 million views.
"In the midst of her shouting, I immediately and calmly asked her to restrain her dog as it made a beeline for the baby and it was coming dangerously close to my child," Kelyn Allen wrote in her post, describing the initial incident."I actually crouched next to the baby and put my hand out to try to shoo this strange dog away."
She also noted that she felt her family was specifically targeted by Neely because they are an interracial couple with a multiracial child. Neely is white.
"The lady had no answer when asked why she did not approach the other photographers WHOM SHE PASSED ON HER WAY TO APPROACH US," Allen wrote in her post. "Her lack of response prompted my husband to take out his phone to record what was going on."
Broadacres is well-known in Houston as a picturesque area, where such photo shoots are common.
In 2017, the city ruled that the esplanades located in the neighborhood are in the public right-of-way after the Broadacres Homeowner's Association posted signs prohibiting photography in an attempt to ward off outsiders, urging those who want to use their neighborhood as a backdrop for wedding, bar mitzvah, or quinceanera photos to stay away.
"These were our first professional shots we have taken of the baby since she's been born," said Kelyn Allen in an interview with KPRC2, an NBC affiliate. "It was something that was supposed to be very special for us, and I hate the fact that, when I look at these pictures, this is what I have to remember."
A week after the initial confrontation, Neely released a video on YouTube apologizing for her actions.
"I let my emotions overtake my better self," Neely says in the video. "I apologize from the bottom of my heart."
<iframe width="560" height="315" src="https://www.youtube.com/embed/jHMF38E8Hu8" frameborder="0" allow="accelerometer; autoplay; encrypted-media; gyroscope; picture-in-picture" allowfullscreen></iframe>
Neely has a history of confronting people in Broadacres. ABC affiliate KTRK on Feb. 19 released a video that showed her challenging high school students taking prom photos.
The Allens have filed a police report and plan to press charges against Neely.
The Houston Police Department announced Tuesday that their major assaults division is investigating the incident.
Neely and Crane divorced in 2015 after 21 years of marriage. Neely has no financial interest in the Astros.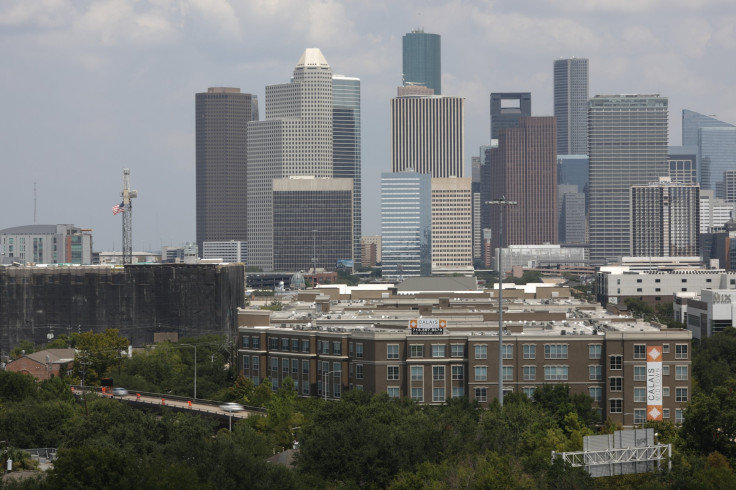 © Copyright IBTimes 2022. All rights reserved.
FOLLOW MORE IBT NEWS ON THE BELOW CHANNELS