VIDEO Milan Player Kevin Constant Walks Off Field After Racist Abuse Against Sassuolo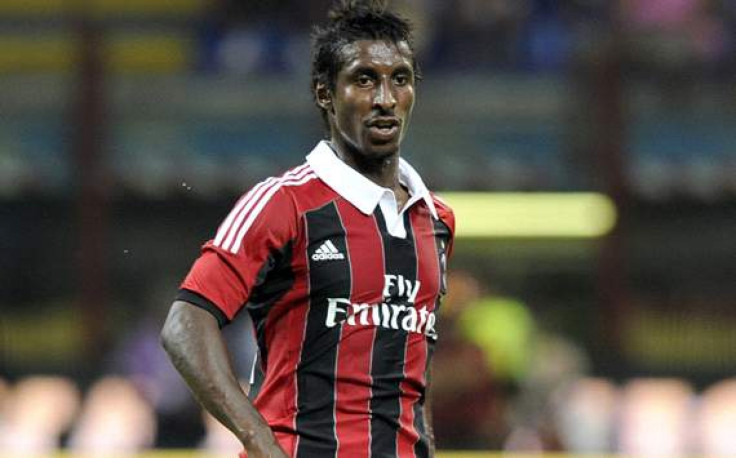 AC Milan defender Kevin Constant walked off the pitch after he suffered racist abuse during a friendly match against fellow Italian side Sassuolo on Tuesday.
It is the second such incident involving Milan this year after Constant's teammate Kevin-Prince Boateng kicked the ball into the crowd and left the field after also suffering racist abuse from supporters during a mid-season friendly at Pro Patria. In contrast from that occasion in January, the rest of the players did not follow suit, and the match continued with a substitute coming on to replace Constant and an announcement warning the crowd that the match would be abandoned if further incidents occurred.
The Italian Football Federation has immediately announced an inquiry. In May, FIFA introduced new regulations to try and combat racism from fans, which includes the provision for clubs to be relegated or expelled from competitions for repeat offenses. However, following the incident involving Boateng, FIFA president Sepp Blatter responded by saying that he didn't think the player has taken the correct course of action.
"Walk off? That's not the solution," he told the BBC.
This latest occurrence happened in a 2-1 friendly defeat for Milan at the newly promoted Serie A side Sassuolo in the Trofeo TIM pre-season tournament, which also involves Juventus. Constant, a French-born Guinea international, was preparing to take a throw-in in the 34th minute when he grabbed a ball and kicked it into the supporters' area.
© Copyright IBTimes 2023. All rights reserved.