Video: New York, Washington Still Digging Out After Blizzard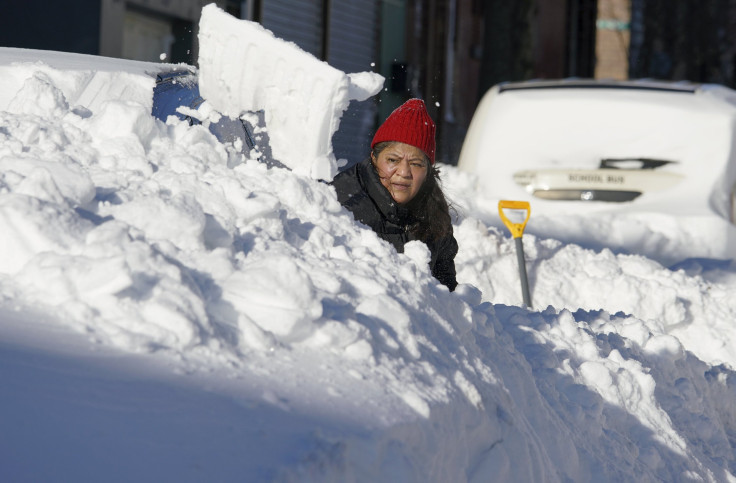 A massive blizzard that paralyzed much of the U.S. East Coast has come to an end, but the clean-up is far from over as residents struggle to get back to their routines. Jillian Kitchener reports.
Video Transcript:
The snow has stopped falling and the plows are out… but many East Coast residents are not yet in the clear.
This is left over from New York City's second-biggest snowstorm on record. And many are questioning why the clean-up is taking so long.
(SOUNDBITE) JASON ROSAEO, SAYING:
"We're all wondering what happened to the sanitation department why they didn't care about these blocks."
As a result, many vehicles are still buried in snow. And tires are spinning as other drivers try to get out.
Commuters crowded a busy Penn Station, looking for alternate ways to travel.
Washington, DC's metro was closed over the weekend, with limited service resuming Monday… while snowy gridlock gripped the capital.
Nearby in Virginia, many residents spent hours shoveling, only to have snowplows come along and undo all of the work.
(SOUNDBITE) VIRGINIA RESIDENT STEVE MELNIKOFF, SAYING:
"I'm almost so outraged by state I'm liable to have a heart attack now thinking about it."
But the worst is said to be over.
... and slowly but surely, New York and Washington are digging themselves out and getting back to normal.
© Copyright Thomson Reuters 2023. All rights reserved.
FOLLOW MORE IBT NEWS ON THE BELOW CHANNELS