Video Of Partially Nude Teacher In Georgia School Classroom Sparks Investigation
A high school teacher was filmed partially naked inside a classroom at Clayton County School District, Georgia. The video was filmed by a student and airdropped to several across the school.
The incident was caught on camera at the Jonesboro High school sometime last week. The school serves 1,383 students from 9th to 12th grade. The teacher was allegedly removed from the class in the presence of students.
According to a post on a Facebook group, parents are divided over who is in the wrong, regarding this incident. The teacher in question is under investigation by the school district, WSB reported.
Some parents claim that the teacher was caught engaged in an inappropriate act while naked in the classroom. Others say the teacher recently underwent hip replacement surgery and was changing into his walking clothes at his desk in an empty classroom during his free period. Both claims are unverified.
Parents also raised concerns over not being informed about the situation by the administration, and that they found out from their children.
The Clayton County School System released a statement saying the matter was being investigated.
"Clayton County Public Schools is aware of an alleged incident involving inappropriate behavior by an educator. District leaders are investigating this matter and will determine appropriate actions as all details are learned. As this is an active investigation, the district will not offer any additional comments," the statement read but did not clarify if the teacher has been placed on leave.
Students informed parents that the teacher was at school Monday. "It's kind of shocking the school would still have this man here," a parent told Fox5.
While the parents and alumni remained divided over the incident, some assumed a neutral stance.
"I don't know the circumstances surrounding it at all but what I will say is I feel it would be best not to attack each other for our personal thoughts on a situation that any of us were not there to witness. Let the administration and school board work out the details and see who was in the wrong based on all the facts surrounding the case and all involved. When we are swift to talk without all the facts we sometimes have to back track and retract statements we've made. I'm praying for the best for all parties involved.," one Facebook user commented.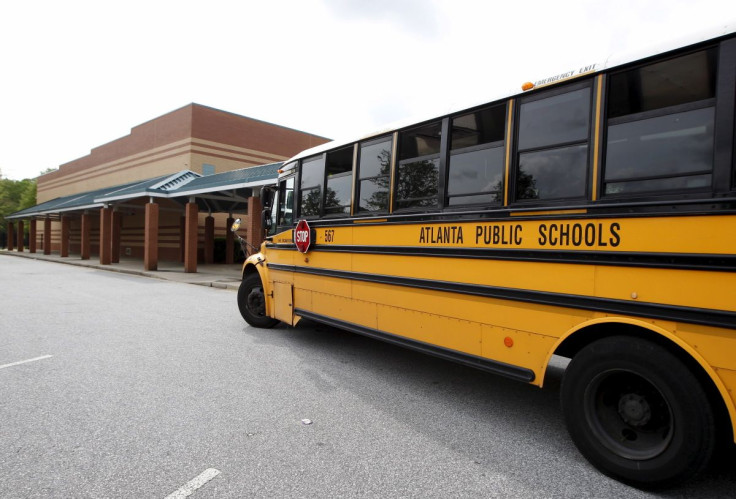 © Copyright IBTimes 2023. All rights reserved.