VIDEO Rafael Nadal Vs. Roger Federer ATP World Tour Semifinals Highlights: Nadal Wins In Straight Sets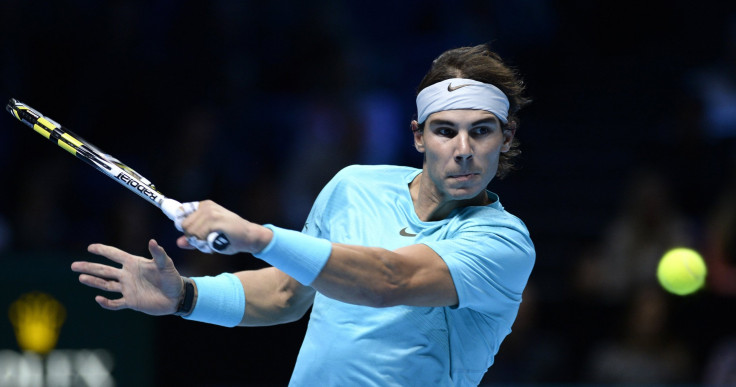 Spaniard Rafael Nadal extended his torrid run in 2013 with a victory over rival Roger Federer in the semifinals of the ATP World Tour Finals on Sunday at the O2 Arena in London.
Winning in straight sets 7-5, 6-3, Nadal advances to the finals to face either Novak Djokovic or Stanislas Wawrinka on Monday.
The 32-year-old Federer has been hampered by a back injury all year, and ends the season with one singles title and a 0-4 record against Nadal, who owns the all-time series, 22-10. It was also Nadal's first win over Federer on an indoor hard court.
Federer held a one-game lead in the first set, and later tied 5-5 with a powerful baseline forehand before Nadal took the final two games. The Swiss star stayed aggressive in the second set, before Nadal forced him into too many mistakes down the stretch and won four of the last five games.
Monday marks Nadal's 13th appearance in a final this year, where he's gone 11-2, losing only to Djokovic in Beijing and Horacio Zeballos to start the season in Chile.
© Copyright IBTimes 2023. All rights reserved.