Video Shows Moment Alligator Attacks Dog, 85-Year-Old Woman; 911 Caller Says 'It's Too Late'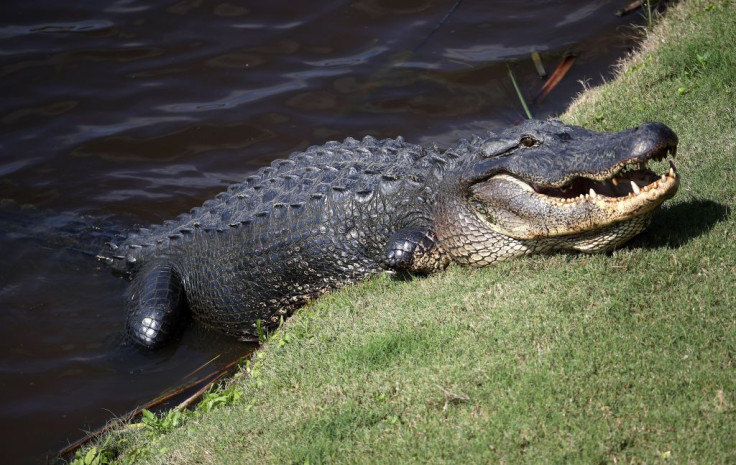 KEY POINTS
The woman was attacked as she was walking her dog at a retirement community Monday
The alligator was reportedly captured and euthanized
The gator weighed between 600 and 700 pounds
Footage of the moments leading up to an alligator's deadly attack on an elderly woman in Florida and her neighbor's frantic 911 call for help have been released.
The video, captured by Travel Birds' wildlife camera and shared by Inside Edition, displayed the last moments of Gloria Serge, 85, at the Spanish Lakes Fairways retirement community in Fort Pierce, St. Lucie County, Monday.
The footage showed the 11-foot alligator as it floated toward the shore of a bank, surfaced from the water and lunged at Serge's dog, Trooper, as she was walking her pet.
Serge was able to pull her dog out of the way, but the reptile grabbed her and dragged her into the water. The woman died in the attack Monday, authorities said.
A concerned and frightened neighbor, Carol Thomas, 76, told Inside Edition that she tried to help the woman while on the phone with 911 for help.
"There's a woman in the lake. The alligator's got her!" Thomas told the 911 dispatcher during the call, which was released by the outlet.
Thomas told the dispatcher that the large reptile pulled Serge into the pond. She later spotted Serge's body floating in the water before officers arrived.
"It's too late. It's too late," Thomas said during the call. "I think she's gone. Oh, my God."
Thomas said she grabbed a pole of out the ground in hopes of reaching her neighbor and tried to reach Serge using that pole while on the phone with the dispatcher, but it was too late to save her.
"It's horrible for her family. It's horrible. Just horrible, and her friends ... I talked to a couple of her friends yesterday. They were devastated," Thomas told Inside Edition.
She added that there was no way she would have been able to save Serge in time.
Serge's body was soon recovered from the pond.
According to local residents, the gator was a neighborhood fixture and was given the name Henry.
The reptile was reportedly captured and euthanized.
"Snagged him on the bottom. He never surfaced. He stayed down the whole time," Robert Lilly, a nuisance alligator trapper, told WPTV of the alligator. "Got a second hook in him and then a hard line in him so we could get him up."
Lilly said it was "definitely a fight," with the reptile weighing between 600 and 700 pounds.
The Florida Fish and Wildlife Conservation Commission said in a statement, "Our thoughts and deepest sympathies are with the family and friends of the victim."
Florida authorities are warning residents to be careful when walking their pets near ponds and lakes.
The agency encourages anyone with concerns about an alligator near their home or public property to call the toll-free Nuisance Alligator Hotline at 866-FWC-GATOR (866-392-4286).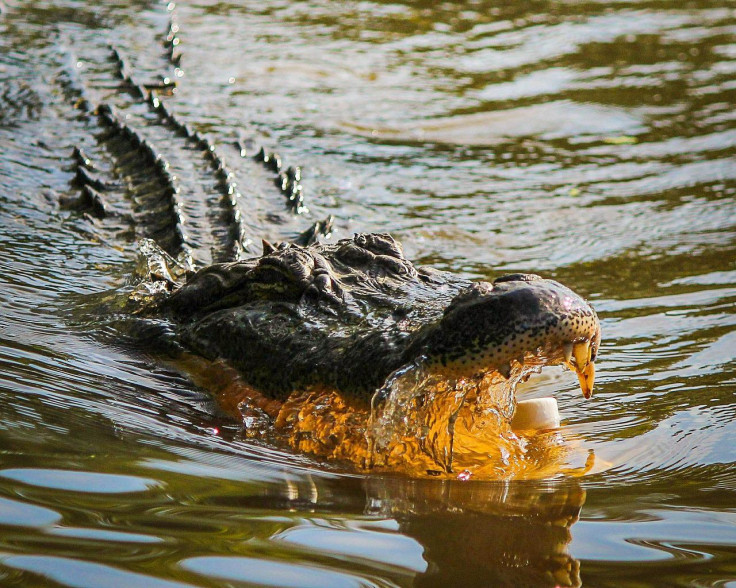 © Copyright IBTimes 2023. All rights reserved.