Video Shows Virginia School Football Players Simulating Sex Acts, Shouting Racist Comments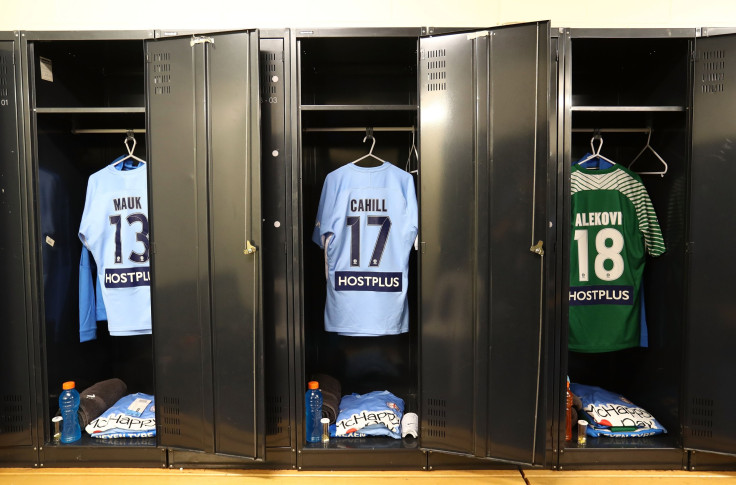 Police are investigating after video clips shared on Snapchat surfaced showing white student athletes from a Virginia school pinning down black students and simulating sex acts while shouting racially charged comments.
The incident, which occurred in Short Pump Middle School in Gleb Allen, West Virginia, on Oct. 13, outraged parents and advocate groups have called for a federal investigation, local news station, KSLA reported.
One of the clips was accompanied with the text: "Ever wonder what happens in a football locker room?"
A player's parent — who was not named — told CBS affiliate WTVR that all the black players were pinned down on the floor while their white teammates "dry humped them" and shouted racist comments.
Another line of text in a video read, "We gonna f*** the black outta these African-American children from Uganda."
Officials of the school stated in a letter to parents that they were aware of the video since Oct.16.
"We will include staff, parent, administrator and student representatives in this dialogue," the letter read. "Our hope is to use this very unfortunate event as a meaningful learning opportunity for students moving forward."
Principal Thomas McAuley called the actions in the video "appalling, disturbing, and inexcusable."
"I and the administrative team of Short Pump Middle School are handling this matter with the seriousness it deserves," McAuley said, according to the New York Post. "This includes taking appropriate actions to address what occurred and to prevent it from ever happening again."
The school's football team had already forfeited the rest of their season after the videos surfaced. However, officials said they would continue to hold practice sessions despite not playing any games.
"A mandatory component of practices will be discussions that focus on reporting responsibilities, accountability, ethics, sexual harassment and racial tolerance," the letter further stated.
Henrico County schools spokesman Andy Jenks said the district would take "appropriate action."
"The contents of which are offensive and wrong. The school division will take appropriate action in accordance with our normal procedures," said Jenks. "Beyond that, federal law prohibits school divisions from sharing additional information about students."
© Copyright IBTimes 2023. All rights reserved.