Video Of Texas Police Searching Woman's Vaginal Area Could Bring New Charges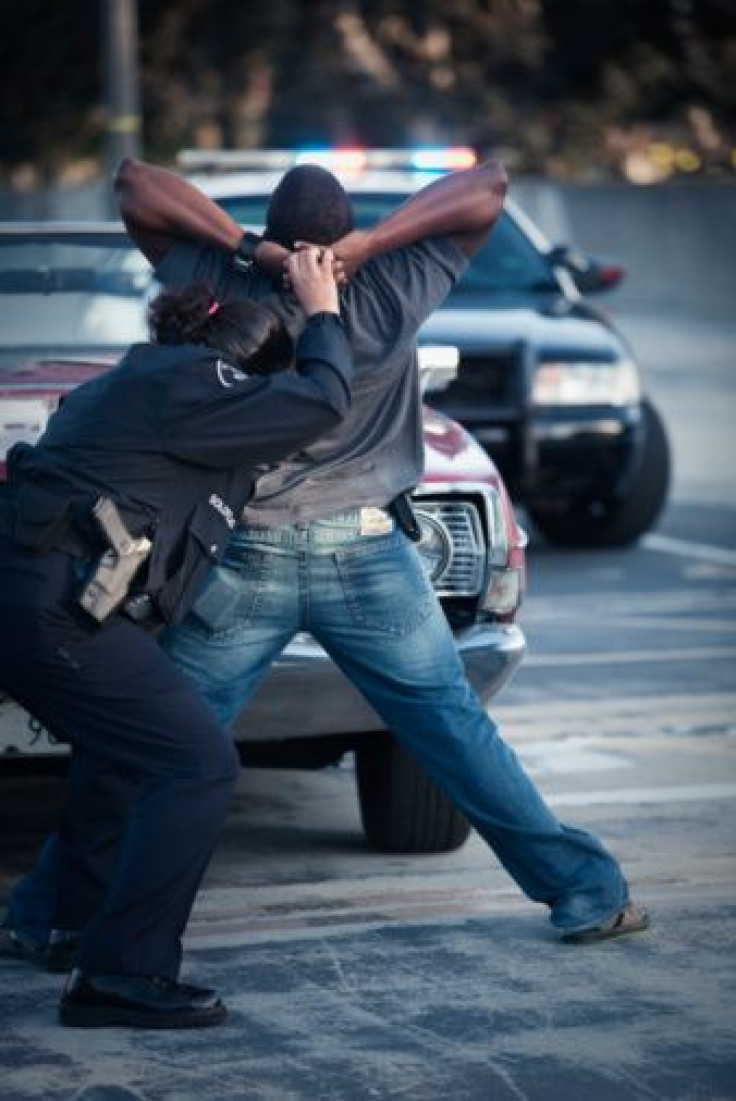 In a shocking case of a strip search gone too far, dashcam footage released Monday showed two deputies from Harris County, Texas, searching a woman's vaginal area for drugs outside of her car in 2015.
The video came after the charges leveled by the woman against two deputies involved in the search were dropped on Aug. 4.
According to reports, Charneshia Corley, 23, was pulled over on June 21, 2015, for jumping a red signal when officers allegedly said they smelled marijuana in her car. In the 11-minute search that followed, a female officer asked Corley to spread her legs so she could search her vaginal area with a flashlight.
A civil rights lawsuit was filed by attorney Sam Cammack on behalf of Charneshia Corley, saying the deputies violated her constitutional rights by conducting the roadside search.
Chron reported that the lawsuit said: "The deputies forcibly threw Ms. Corley to the ground, while she was still handcuffed, pinned her down with her legs spread apart, threatened to break her legs, and without consent penetrated her vagina in a purported search for marijuana."
In the video released by Cammack, the view of the search is blocked by car doors. However, Corley lying on the ground without her pants and her legs lifted upward in an awkward position for more than 10 minutes as the female deputy searched her private area by shining a flash.
Cammack said about the incident: "There has been no material change of fact. If what those officers did to Miss Corley was not mistreatment — did not amount to rape — I don't know what is."
The video, however, does not show if the deputy physically penetrated Corley while searching for the drug. The full video can be watched here.
The arrest affidavit filed by the officers alleged that Corley kicked a deputy with her foot and pushed her with her hip. The officers said that Corley consented to the search at the time. Yet she was charged with resisting arrest and possession of marijuana after the police officer claimed that they found 0.2 ounces of marijuana "on her person", Law News reported. However, the county District Attorney's Office later dropped the charge.
"They're supposed to protect you. They're supposed to keep you safe, not rape you. That's how I feel. I feel like I was raped," Corely said.
Sam Cammack described Corley as "a 21-year-old African-American, female, college student, had never had any criminal history never been in trouble."
Harris County prosecutor Natasha Sinclair condemned the officers' actions saying: "No one in this office stands by the search the way it was conducted. No one condones that. No one thinks it's appropriate. It should not have happened."
However, she added that that just because what happened was wrong and perturbing, it does not make the search a criminal offense. "However bad decisions, bad judgment may not rise the level of a criminal offense," she is reported to have said.
According to Law News, new charges may be leveled against two or even all three of the officers.
The report also said that Sinclair's office possessed "new evidence," and pushed for a new indictment soon after they dropped the initial cases on August 4. Cammack is hoping a special prosecutor without any ties to Harris County law enforcement can be brought in to handle the case.
© Copyright IBTimes 2023. All rights reserved.