Video: UPS Worker Allegedly Kicks Customer Out For Speaking Spanish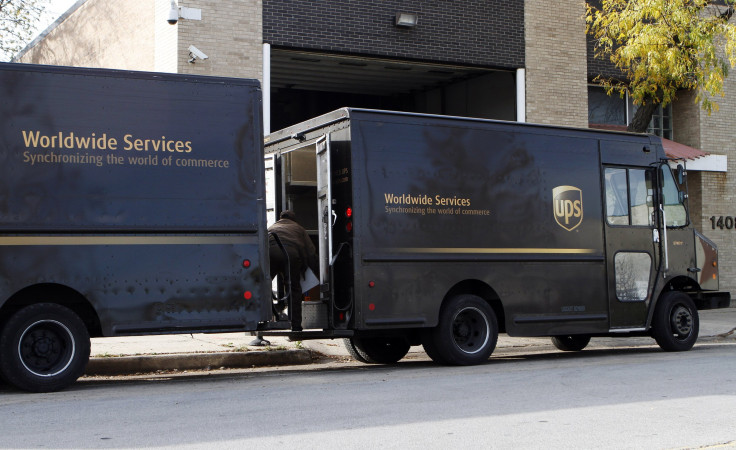 An employee from The UPS Store allegedly kicked out a Spanish-speaking woman Wednesday for communicating in her native tongue, the customer said.
Rebecca Prinstein visited a Miami branch of the package delivery company where she allegedly engaged in a heated exchange with a UPS Store employee after he requested for her to leave for speaking Spanish. Prinstein recorded the incident, which was later shared by both her husband and friend to Facebook.
The two-part video depicts a heated profanity-filled exchange between a white, male store employee and Prinstein after he allegedly requested for her to exit the premises. One of the videos, however, shows the employee briefly speaking with the customer in Spanish.
"Out of my store, get out of my store because you're disrupting my business," the worker said. "Go. Leave, leave! Out of my store right now."
The man even appeared to mocked how she spoke, but she seemingly continued to fight back while communicating in the Spanish language. The video doesn't show what escalated the incident, however. Prinstein does assert that the worker asked for her to leave the store because she would only speak Spanish, WIOD reported.
UPS released an apology statement following the heated exchange.
"All of The UPS Store franchises are independently owned and operated locations, and each franchisee is responsible for hiring their own employees in accordance with state laws and regulations," UPS said in a statement to WTVJ. "The UPS Store, Inc. is an equal opportunity organization and we value diversity."
An internal investigation into the incident determined the reasoning behind the heated verbal interaction.
"On Wednesday afternoon, Rebecca Prinstein entered The UPS Store to return a package and obtain a refund," Tracy Spahr, a UPS spokesperson, told International Business Times. "The UPS Store is a drop-off location for return packages but does not provide refunds on behalf of retailers which Ms. Prinstein was asking for. Unfortunately, there was miscommunication between the associate and the customer which then escalated."
"The UPS Store, Inc. has no tolerance for hate, bigotry or prejudice. Our company embraces diversity and inclusion as one of our core values," Spahr added.
The worker is no longer employed at the Miami branch.
This story was updated to include a statement from UPS.
© Copyright IBTimes 2023. All rights reserved.