'Vikings' Season 2 Spoilers: Ragnar and Bjorn Will Reunite In Episode 3; But Will Their Reunion End In Disaster?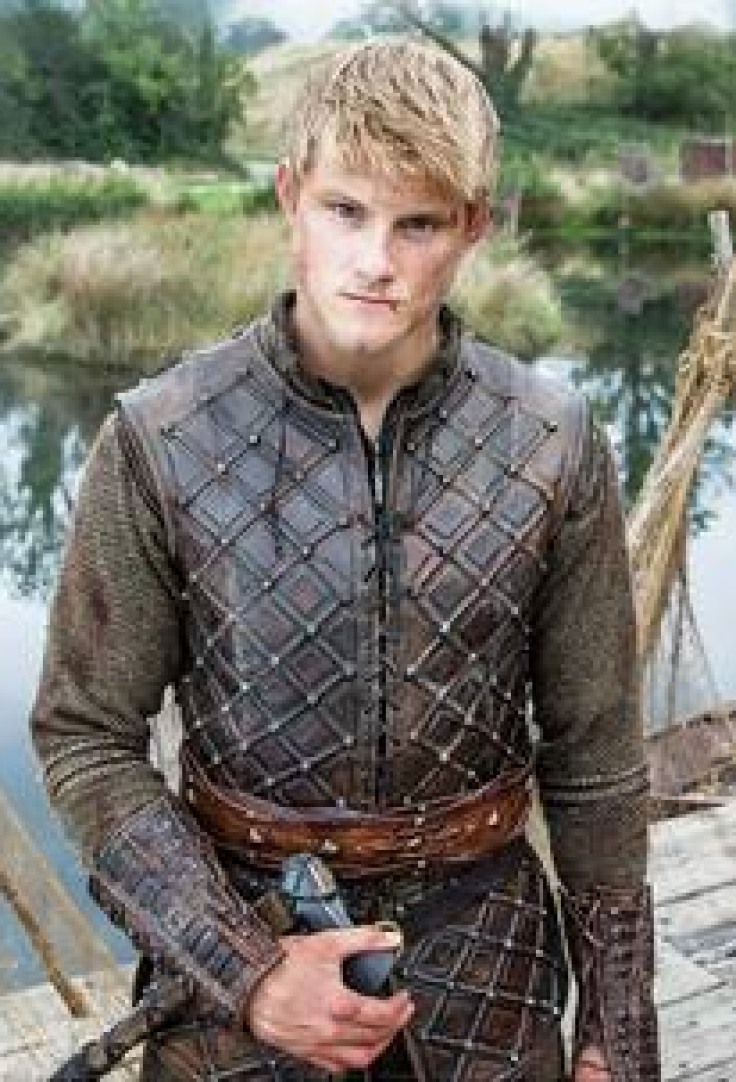 It's finally Thursday! And you know what that means, right? Not only is the work week mostly over, but tonight our favorite History Channel series, "Vikings," will be airing a new episode. And we promise, this is one you'll definitely not want to miss, since fans will finally get to see what little Bjorn looks like all grown up. And we have to admit, he's a total hottie!
The role of Ragnar's elder son will be played by Alexander Ludwig, whom you might know from the "Hunger Games" series. With good looks and fighting skills to match, Bjorn will definitely become one of "Vikings'" most popular characters. And from what we can see, it looks like the older men in Bjorn's life aren't too happy to have the blond darling stealing their spotlight.
Currently, Bjorn is feeling the sting of jealousy from his stepfather, the Earl Sigvard of Scandinavia. After his mother, Lagertha, left his father for impregnating Aslaug, she eventually found safety with the wealthy earl. She stayed in the abusive relationship for the good of her son, but eventually Sigvard's cruelty becomes too much for the mother and son to bear.
"Lagertha," Sigvard yells in the promo for episode 3, "Treachery." "Why must I follow you up the fields? You're my wife. You should be at my side, especially when we have important guests."
"I will not stay to hear my son insulted," she answers.
"Your son should know his place. He continues to be resentful, he refuses to accept my love for him," he replies.
But Lagertha isn't a fool. She walks closer to her husband. "You don't love my son. You don't love anyone, Sigvard. You don't know how to."
He slaps her ferociously.
"It's a very abusive relationship," Ludwig explained to TV Guide. "And [Bjorn] almost makes himself feel sick knowing that the only reason his mom is putting up with this is because of him and because she wants the best for her son. It gets very intense."
But the drama has only just begun. "Vikings" viewers will be more on edge than ever when Bjorn and Ragnar come face-to-face once again. Bjorn has been yearning for a father figure in his life since he left his village four years ago.
"He needs that and he misses his father because he loves him more than anything," he said. "He knows that to become the Viking that Bjorn Ironside is he needs to learn from his father."
But will his father be able to put aside his jealousy to help his son become one of the best warriors known to man? Despite Ragnar's love for his son, he will become very on edge when realizes he's standing in Bjorn's shadow.
"Bjorn went on to do some incredible things, arguably more than his father. And you know, the story's just begun because what Ragnar's son did was magnificent," Ludwig teased.
We wonder what it could be! With his father's fighting skills and traits from his mother, Bjorn could be the ultimate earl. What do you think? Let us know your thoughts in the comments section below and don't forget to tune into "Vikings" tonight to catch episode 3.
© Copyright IBTimes 2023. All rights reserved.