'Vikings' Star Alexander Ludwig Talks Season 4; Teases A 'Darker Side' To Bjorn And Several New Love Interests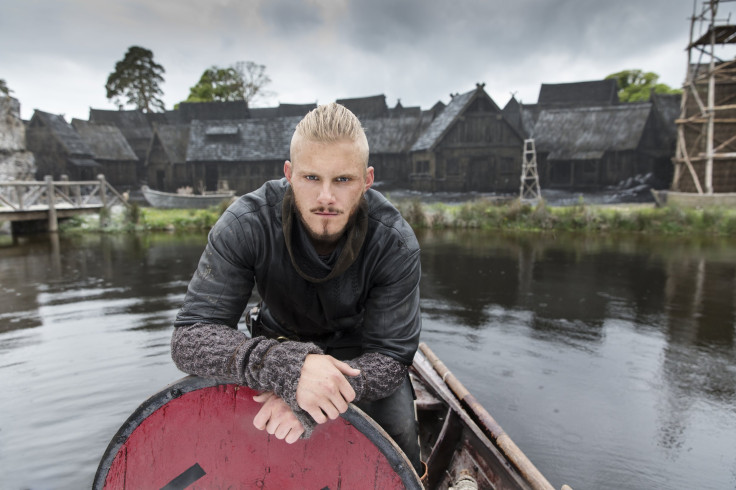 Bjorn (Alexander Ludwig) has officially gone over to the dark side.
The "Vikings" actor dished that audiences can expect Bjorn to evolve into a "darker" character when he returns from the snowy woods of Norway in the upcoming episode of the History Channel series.
"He slowly starts to become hardened by life's cruel circumstances and also becomes selfish by doing that," the 23-year-old actor revealed in a press call with reporters.
Bjorn has faced his fair share of obstacles throughout Season 4 of "Vikings" from leading a village (while his father [Travis Fimmel] was indisposed) to battling a ferocious bear. But the Northman has yet to clear all of life's hurdles. In episode 4 of "Vikings," Bjorn will come face-to-face with a blood-thirsty Berserker who has been hired by Kalf (Ben Robson) to assassinate him.
But Bjorn's deadly foes only play a small part in his cynicism. During the show's season premiere, it was revealed that Bjorn's lover, Porunn (Gaia Weiss), had vanished from Kattegat — leaving Bjorn with nothing but her memory and his daughter.
"I think that Bjorn, when he sees his daughter for the first time since Porunn has left and abandoned him and his daughter, it's just a constant reminds of how hurt he was," Ludwig said.
But viewers shouldn't expect Ragnar's eldest son to be lonely for long. According to the synopsis for episode 4, the fierce warrior will find a new — and extremely controversial — love interest: Erlendur's (Edvin Endre) wife Torvi (Georgia Hirst).
"It's kind of a power play at the start for Bjorn," Ludwig told International Business Times, explaining that his relationship with Torvi is about "taking what he wants," which the actor teases is something fans will see throughout Season 4 as his character becomes "more ruthless."
"He takes what he wants and doesn't think twice about it," he said, adding that although his character may be sexual attracted to Torvi, choosing her as a partner was also a strategic move. "The thought behind it was, it's kind of putting [Erlendur] in his place, 'I can take anything from you. I could take your life, and I could take your wife.' So, he starts with [Erlendur's] wife and maybe we'll see something else after," he teased the potential death of his enemy.
However, Torvi won't be Bjorn's only fling of the series. The actor promised that the newly single Viking will have "quite a few different romances" this season. Like father, like son.
"Vikings" airs Thursdays at 10 p.m. EST on the History Channel.
© Copyright IBTimes 2023. All rights reserved.