Virgin Group Promotes Hugh Jackman's 'Real Steel' with New Plane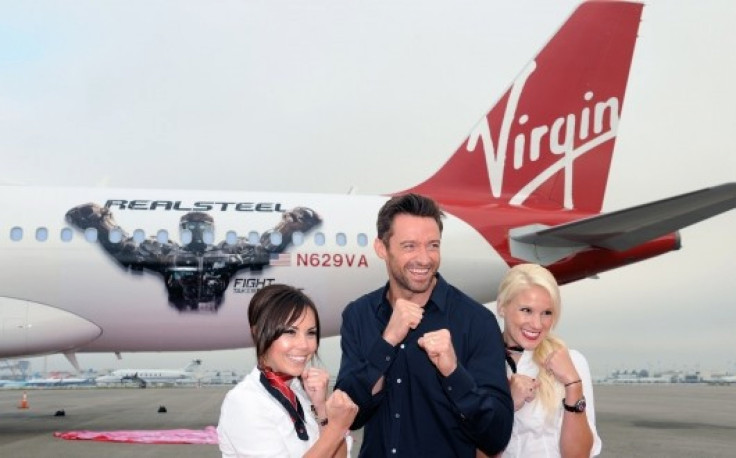 Richard Branson's Virgin America has teamed up with DreamWorks Pictures to launch Hugh Jackman's new blockbuster, Real Steel.
At the Los Angeles International Airport, the Australian actor unveiled a new Airbus A320 plane named Real Steel with a larger-than-life image of the film's World Robot Boxing contender Atom on the fuselage.
I am so happy to inaugurate this 'Real Steel' Virgin America plane. I can't wait for the fans to see the movie, said Jackman.
Virgin America is known for next-generation amenities like a touch-screen entertainment platform that offers every flyer live TV, 35 films on demand, interactive Google maps and more, said Abby Lunardini, vice president of corporate communications at Virgin America.
We're also known for taking on the sometimes larger competition with a lot of heart, so this film's story really struck a chord with us. We're pleased to integrate with the film in such a unique way - and we know that when 'Real Steel' makes its debut at 35,000 feet on our flights that it will also be a hit with our flyers.
With tech-forward amenities and touch-screen entertainment generations ahead of other U.S. airlines, Virgin America makes a few cameo appearances in Real Steel, a film where 2,000-pound robots have replaced human boxers.
Real Steel will be in cinemas next month and onboard Virgin America's RedTM in-flight entertainment system later this year.

© Copyright IBTimes 2023. All rights reserved.