Virgin Islands Locals Rescue Wheelchair-Bound Carnival Cruise Passenger Who Fell Into Local Bay
The quick reaction of locals saved the life of a wheelchair-bound cruise ship passenger that went overboard.
The incident happened Saturday when a Carnival Cruise ship made dock in the U.S. Virgin Islands. As passengers were coming back and forth from the dock and ship, a passenger in a wheelchair ended up going off the dock and into the water below. Several crew members and works rushed to the scene, tossing in a rope and life ring to help keep the woman afloat while people worked down to her.
Two locals who heard the commotion rushed over to the scene and quickly jumped in the water to help the woman. The locals, Kashief Hamilton and Randolph Donovan, both work for the local Department of Tourism. Hamilton works as a D.J. on the dock while Donovan is a stilt dancer.
Once in the water, Hamilton and Donovan got to work getting the woman out of her wheelchair and tying the rope thrown down around her to help get her out. They also kept her afloat as the dock crew pulled her back towards the ship.
"I jumped straight in the water from the top level of the dock," Donovan told local media. "I removed her from the wheelchair because I didn't want the wheelchair to sink with her in it."
The rescue crew was eventually able to pull all three back onto the dock safely and the efforts of everyone involved was caught on video and quickly posted online.
"Our most sincere thanks and appreciation to these individuals for their heroic efforts in assisting this guest," a Carnival Cruise spokesperson said following the incident.
The woman who fell in also received a complimentary wheelchair from Carnival after her wheelchair couldn't be recovered from the bay.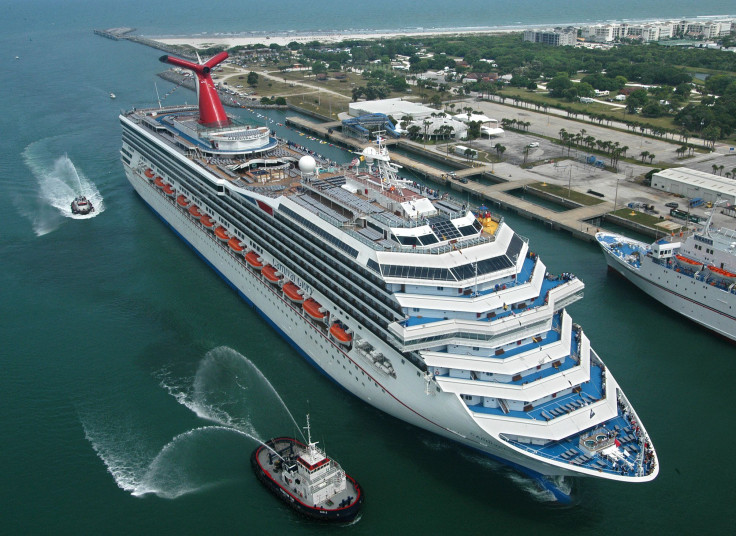 © Copyright IBTimes 2023. All rights reserved.