'Virgin River' Author Robyn Carr On Netflix Show Changes, Possible Season 2 And Hallmark Rejections
Netflix is getting into the small-town romance TV show genre on Friday with the Season 1 release of "Virgin River," based on author Robyn Carr's novel series of the same name, the first of two of its upcoming new series. A release date for the second —"Sweet Magnolias," based on a series by Sherryl Woods — has not yet been announced.
This first new Netflix adaptation series follows as "Melinda Monroe (Alexandra Breckenridge, 'This Is Us') answers an ad to work as a nurse practitioner in the remote California town of Virgin River, thinking it will be the perfect place to start fresh and leave her painful memories behind," according to the synopsis. "But she soon discovers that small-town living isn't quite as simple as she expected and she must learn to heal herself before she can truly make Virgin River her home."
The "Virgin River" cast also includes Martin Henderson ("Grey's Anatomy"), Tim Matheson ("The Affair"), Annette O'Toole ("Smallville"), Colin Lawrence ("Riverdale"), Benjamin Hollingsworth ("Code Black") and Daniel Gillies ("The Originals").
International Business Times caught up with Carr, who has written over 20 stories in the "Virgin River" series since the first book was released in 2007, about what fans can expect from the Netflix version, what changes were made from the book, the chances of a Season 2 and how she feels about Netflix jumping into Hallmark territory.
International Business Times: How would you describe this book series and the TV series adaptation of them?
Robyn Carr: It's a small-town adventure romance set in the Northern California Redwoods. It's pretty exciting and pretty romantic, and there's a lot going on, a lot of adventure. It's contemporary, and it deals with a lot of military and ex-military people. And it's a small town that's so isolated and remote that they really have to depend on each other. It's a landscape and a setting that demands something of the characters. it's not an easy place to live.
IBT: Did they have to change a lot to make it into a show? How much of the 10-episode first season is from the book series?
Carr: I couldn't give you an answer percentage-wise. I read the first couple of scripts, and there was a lot that I recognized that were plot-driven, and then there were some new ideas. Some of which I thought, "Wow, I wish I'd thought of that. That's a really good idea." Of course, because it's a different format, they have to change things to make it move quickly. I have so much internal dialogue and thinking going on with my characters, and they can't show that. So, they condense a lot, they expand in certain places, they retract in certain places. And I kind of look at it as a brand new "Virgin River" adventure with your favorite characters.
IBT: Was it hard to sit back and watch that after writing so many of these books?
Carr: I have to say, they are so intuitive. We were really rolling in the same direction, so it didn't change — the spirit of the series they captured very nicely. The way the town people depend on one another, the way they fall in love, the way they handle their problems, it was all there.
IBT: So, fans of the book series will still be able to recognize a lot of what they read?
Carr: They'll recognize a lot, and they'll be introduced to some new ideas that I personally like. It's just all a matter of taste.
IBT: How the season ends, do you think they set it up in a way they could easily make a Season 2?
Carr: Oh yeah, absolutely.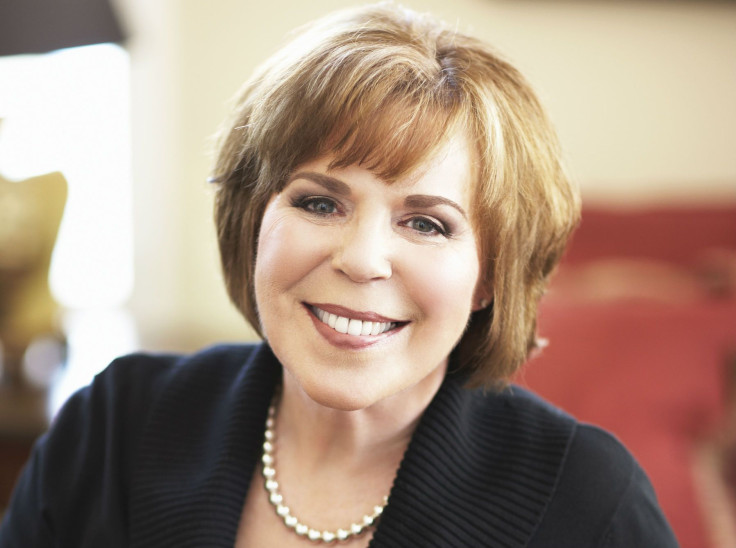 IBT: Because you have so many books for them to pull from, right?
Carr: They could go for years. We could grow old together.
IBT: Does the show make you want to write more in the series?
Carr: Not at the moment, but it's a distinct possibility. If the show is successful, it would be a good idea, wouldn't it? To add a special Christmas drama or something.
IBT: With this and Netflix's upcoming adaptation of Sherryl Woods' "Sweet Magnolias" series, what do you think about Netflix getting into the romance drama genre, that was previously more of just Hallmark's territory?
Carr: I think it's great because I think "Virgin River," although it is a positive book and it's got all of those positive feelings, it has a bit of an edge, and that's something Netflix can pull off. So, I think it's fabulous. I think it's just exactly the right combination.
IBT: Were any of your books ever set up at Hallmark previously?
Carr: No. No, in fact, I've been turned down by Hallmark a lot. So, I think that's the reason. I think it might have too much edge for Hallmark.
IBT: Are there any books you're currently writing or that you have coming out soon?
Carr: I'm on my fourth series now. It's called "Sullivan's Crossing" and takes place in Colorado. Similar type of story. Small town with characters that bounce off of each other and live and exist in this beautiful landscape. And I also write standalone women's fiction.
"Virgin River" Season 1 drops on Netflix on Friday.
© Copyright IBTimes 2023. All rights reserved.