Visine Poisoning: Shayne Carpenter Arrested For Using Eye Drops To Poison Girlfriend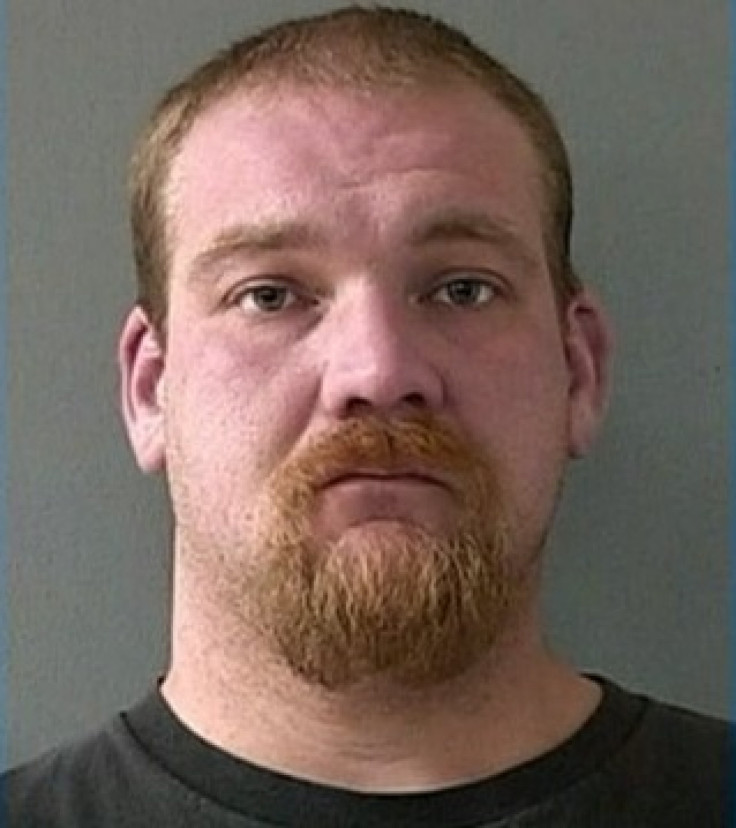 Remember the scene in "Wedding Crashers" when Vince Vaughn encourages Owen Wilson's character to spike Bradley Cooper's drink to make him ill all night? "Put a few of these in his drink and he'll be going down on toilet seat for the next 24 hours," Vaughn's character tells Wilson's. Well, beware because what was once a prank in the 2005 comedy could be dangerous.
For one man, Shayne Carpenter, the Visine poisoning stunt did not go as planned after he slipped eye drops in his girlfriend's drink, resulting in his arrest.
According to ABC News, 27-year-old Carpenter put Visine in his girlfriend's drink after a fight, which caused her to become so ill she had to be treated in the hospital. Carpenter was arrested by the Nevada County Sheriff's Office on Thursday in Grass Valley, Calif. for poisoning and domestic violence.
Police said Carpenter's girlfriend found texts on his phone to friends where he had been planning to poison her using the eye drops.
"He was making texts to his buddies that if 'She's going to be talking crap then she's going to be crapping,'" Lt. Steve Tripp of the Nevada County Sheriff Department told ABC News said.
The girlfriend, whose name was not released, hadn't been feeling well, ABC reported, and contacted the authorities after reading the texts. She was treated in the hospital and released.
"It definitely will cause nausea and vomiting," Sgt. Dan Saunders said, adding that its active ingredient, tetrahydrozoline, can cause nausea, vomiting, seizures or even a coma, since it is a vasoconstrictor which can result in extremely low or extremely high blood pressure.
Authorities ended up arresting Carpenter, who admitted to the crime.
"We got admissions from him over the phone, when he was admitting to her, that he had done this," Tripp said.
Carpenter was released from jail on Friday after posting a $25,000 bail.
According to Snopes.com, the Visine prank which supposedly yields diarrhea, called "Visine Mickey" or "Mickey Red Eyes," is just a myth and not only ineffective, but potentially dangerous.
"One thing tetrahydrozoline has not been known to do is to cause sudden onset bouts of severe diarrhea," according to Snopes. "Although this belief has been around for decades…there's no documented evidence the product would have that effect."
Rather, the "Visine prank" can result in dangerously low body temperatures, difficulty breathing, blurry vision, nausea, vomiting, elevated and dropping blood pressure, seizures or tremors or a coma. Pfizer, the company that manufactures Visine, even has a caution to users on the product: "If swallowed, get medical help or contact a Poison Control Center right away."
Carpenter isn't the first to spend time behind bars for Visine poisoning. In 2011, a 22-year-old college student named Luciana Reichel was charged with a felony count for spiking her roommate's water with Visine on several occasions. Her roommate, 20 year-old Briannia Charapata, had to be treated by doctors for nausea, diarrhea, loss of appetite and lethargy. Reichel was arrested and confessed she copied the stunt from "Wedding Crashers," The Daily Mail reported.
© Copyright IBTimes 2023. All rights reserved.