Vitalik Buterin's Portrait Before He Became World Famous Is Being Auctioned As NFT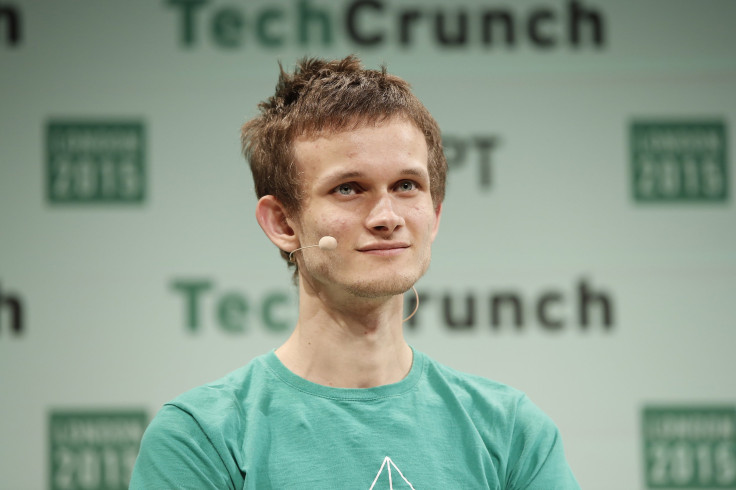 A never-before-sold, first professional portrait of Ethereum co-founder Vitalik Buterin taken before he became a world-renowned crypto personality is tokenized as a Non-Fungible Token (NFT) and available via exclusive auction.
Buterin's photograph was taken by Canadian photographer Andrew Miller in 2014 when he was just 19 years old, and it was launched for sale in celebration of Ethereum's 10th year in the industry.
The portrait, which has been up for sale since the early part of this month, will be available until the end of July on the Manifold.xyz platform.
"Encadrium studio here in #Montreal is hosting my resplendent print of @VitalikButerin while my reserve 333 ETH auction is underway at https://gallery.manifold.xyz/ethereumgenesis. Ongoing until end of July," Miller said in a tweet.
The listing, which shows the portrait of Buterin wearing formal attire, a not-so-regular look for the Ethereum inventor who is always seen in casual clothing, also shares the story of how the picture came to be.
"He [Buterin] arrived with distressed casual clothing and no instinct for any formal photos. Unsatisfied with the disheveled look, Andrew took off his own striped dress shirt for Vitalik to wear. Vitalik initially wanted to wear his own frayed sweater but it was negotiated to take 2 portraits in order to satisfy both visions," the listing, titled "ETHEREUM GENESIS - VITALIK BUTERIN," reads.
"The team jumped into action cleaning him up while intentionally developing a deeper relationship with the uncertain teen. At every stage of preparation cell phone cameras were used to desensitize Vitalik to the presence of watching lenses," the description notes.
The bid price of Buterin's portrait starts at 333.0 ETH, and this one is part of the inventor's "inaugural portraits [that] were never sold or licensed to anyone except to allow Vitalik himself [to] use it on his personal blog."
Ethereum is an open-source, decentralized blockchain globally recognized for its smart contract capability.
It is worth noting that this is not the first time that a portrait of the crypto genius has been tokenized and sold as NFT. A similar undertaking happened in August 2021, but Buterin's portraits were captured by photographer Matthew Reamer at the time.
Ether (ETH), the native token of the Ethereum blockchain, saw a 0.35% loss and was trading in the red zone at $1,906.28 with a 24-hour trading volume up by 5.06% at $6,318,995,634 as of 1:34 a.m. ET Thursday, according to the latest data from CoinMarketCap.
© Copyright IBTimes 2023. All rights reserved.