'The Voice' 2021: Ariana Grande Reveals 'Biggest Competition' Due To Favoritism From Contestants
When "The Voice" Season 21 premieres, viewers will see a singing competition full of surprises and some tension. The series will feature Ariana Grande's debut to the judge's panel and her own self-doubts as she creates a team to go against veteran coaches.
On Monday, Grande jokingly discussed her concerns about being a newbie to the competition with "E! News: Daily Pop" and what it's like working with this season's judges, Blake Shelton, Kelly Clarkson, and John Legend.
Grande revealed she has learned that she and EGOT winner Legend have similar tastes when it comes to contestants. However, she noticed the aspiring singers tend to go with Legend when it comes time to choose a coach.
Grande said the constant battle over contestants has made Legend her "biggest competition" on "The Voice."
"Everybody picks John, not that I blame them," she said. "It hurts. But that said, everything happens for a reason and I love Team Ariana."
Even though the NBC show is a competition, Grande admitted she was thankful to work with the judges on the 2021 panel. "It's felt so amazing so far being a part of 'The Voice,'" she said.
"I love everybody's energy so much. Being able to work with Kelly and John and Blake, it's been so informative, and I'm learning so much. You watch it on TV, and you think you know, 'OK I'm going get in there, and it's going to be easy whatever.' But it's so hard. They are so seasoned and so great at it."
However, Grande may have a secret weapon on her side when she welcomes her Battle Round advisor Kristin Chenoweth. The Tony Award winner will be on hand to help Grande guide contestants closer to victory.
Unfortunately for Grande, every coach will have a special advisor. On Monday, Clarkson revealed country singer Jason Aldean will be helping Team Kelly this season.
"The Voice" Season 21 will premiere Monday, Sept. 20 on NBC.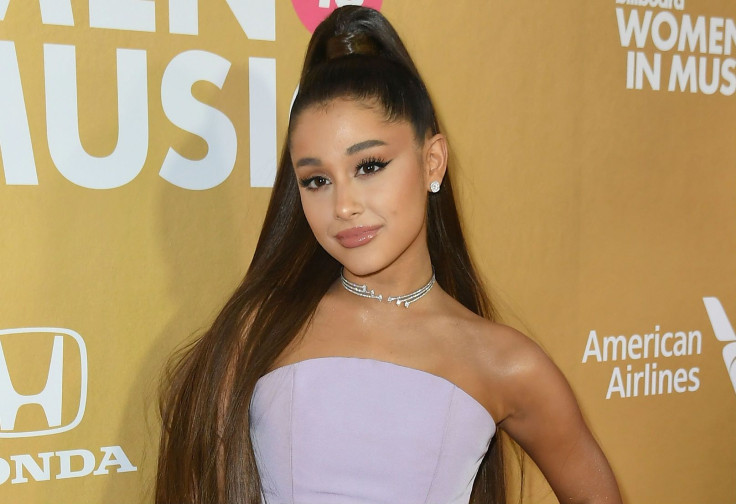 © Copyright IBTimes 2023. All rights reserved.