Voting Rights 2016: When Did Women, Black People And Native Americans Get The Right To Vote?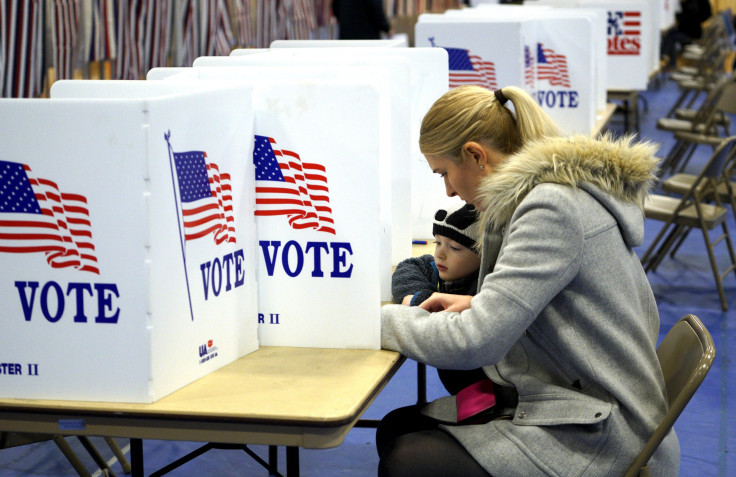 The 2016 presidential race — peppered with multiple scandals, one of the ugliest debates in modern U.S. history and the two most disliked nominees — boils down to Election Day, Nov. 8. Voters have more or less decided who they want to vote for save the ones who are still undecided.
The right to vote is crucial in a democracy. For the first time in U.S. history, over 200 million Americans are registered to vote this year. When Barack Obama won his first term as president in 2008, only 146.3 million were registered to vote.
However, voter suppression is also on the rise with politicians in at least 17 states placing obstacles when it comes to voter registration, cutting down on early voting and introducing the most controversial voter identification laws. Voting rights advocates have fought against this movement and landed major wins in court with several restrictive laws struck down but their victory on ground seems uncertain.
Suffrage was a hard-fought right for minorities who had faced discrimination at polling booths even when on paper such practices were outlawed.
Women's Suffrage
Women weren't allowed to vote until the 19th Amendment was ratified in 1920. In fact, it took women's rights activists at least 70 years to win this right.
In early America, women weren't allowed the same rights as men. Married women could neither own property nor legally claim any money they might earn. They also lacked the right to vote. The women's rights movement to win the right to vote didn't organize itself as a national fight until 1848. When the American Civil War broke out, the movement lost some momentum.
Women's rights reformers strongly objected to the 15th Amendment that would give black men the right to vote but no women irrespective of skin color. In 1869, Wyoming Territory decreed that all female residents aged 21 years and above could vote. In 1890, the National American Woman Suffrage Association lobbied for voting rights in a state-by-state basis and in six years Colorado, Utah and Idaho also adopted amendments similar to Wyoming.
From 1910 to 1918, more states followed suit including the Alaska Territory, Arizona, Arkansas, California, Illinois, Indiana, Kansas, Michigan, Montana, Nebraska, Nevada, New York, North Dakota, Oklahoma, Oregon, South Dakota and Washington.
In 1918, then-President Woodrow Wilson also came out in support of the movement, saying: "I regard the extension of suffrage to women as vitally essential to the successful prosecution of the great war of humanity in which we are engaged." This statement came in light of the increased role women played in the U.S. participation in World War I.
The Senate passed the 19th Amendment on June 4, 1919, and on Nov. 2 of the same year over 8 million women across the U.S. voted for the very first time. It took over 60 years for all U.S. states to ratify the amendment with Mississippi being the last one to do so on March 22, 1984.
This amendment was the center of controversy this election season when #RepealThe19th began trending on Twitter after polls found that Republican nominee Donald Trump would win if only men voted and his rival Hillary Clinton would become president if only women voted.
The hashtag was trending on the microblogging site last month with Trump supporters calling for the repeal of the historic amendment and others despairing over the sorry state of their nation.
Black Suffrage
The 15th Amendment ratified in 1870 after the civil war banned states from preventing men to vote based on "race, color or previous condition of servitude." But black voters had to endure years of discriminatory practices that prevented them from exercising their right.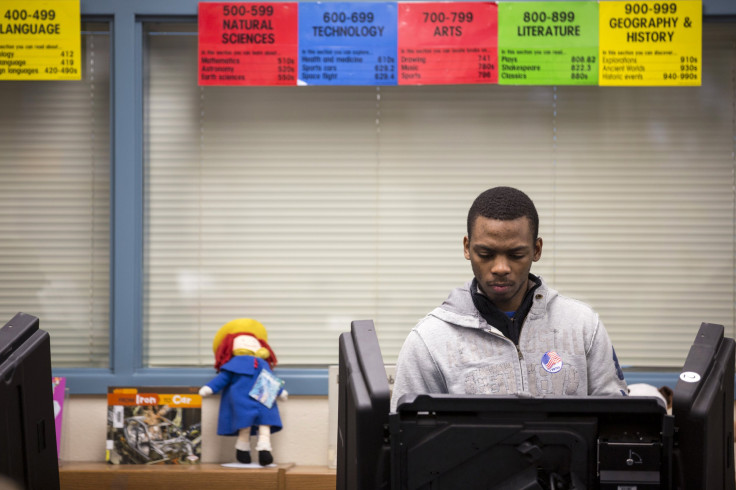 While activists were repeatedly subjected to mistreatment and violence during the civil rights movement in the 1950s and 1960s, the worst incident occurred on March 7, 1965. Protesters were on a peaceful march from Selma, Alabama, to Montgomery when officers attacked them with nightsticks, tear gas and whips. Some were badly beaten while others ran for their lives. The incident was caught on camera and aired on television.
In the wake of this event, then-President Lyndon Johnson called for a comprehensive voting rights legislation. The bill passed in the Senate by a 77-19 vote on May 26, 1965. After a month of debates, the voting rights bill passed in the U.S. House of Representatives by a vote of 333-85 on July 9. Johnson signed the act into law on Aug. 6 in the presence of Martin Luther King Jr. and other civil rights leaders.
Native American Suffrage
While the 15th Amendment allowed all U.S. citizens the right to vote irrespective of their race or color, Native Americans weren't allowed to vote until the passage of the Snyder Act of 1924, also called the Indian Citizenship Act.
However, even with the passage of this act, Native Americans were still not allowed to vote as the Constitution left it to the states to decide who could and couldn't vote. It took Native Americans about four decades to achieve suffrage in all U.S. states.
They still faced discrimination when they tried to exercise their right but with the Voting Rights Act of 1965 and subsequent legislations, voter protection improved.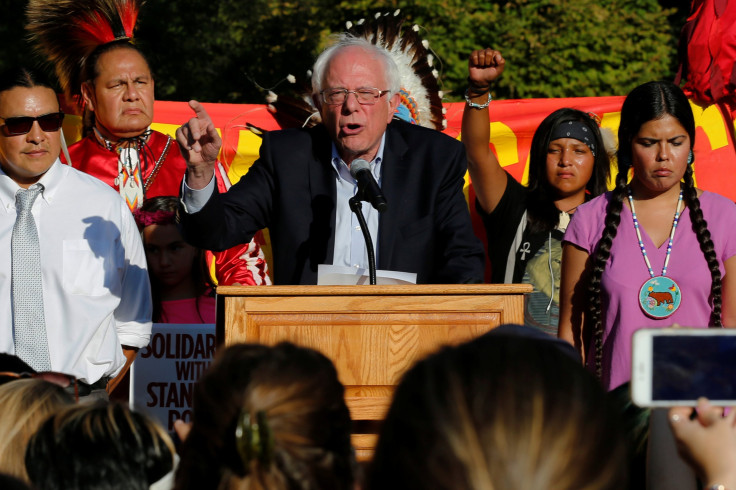 © Copyright IBTimes 2023. All rights reserved.