Voting Rights Act: After Supreme Court Ruling, 2016 Election Could Endanger Black, Latino Rights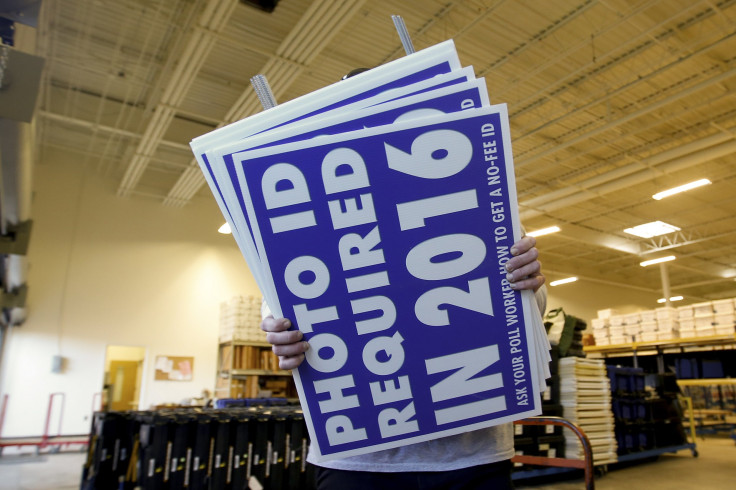 Decades after many Americans fought, bled and died for the right to vote, millions of voters could be once again be turned away from the polls this year because of a regime of voting laws that disproportionately burden minorities, the elderly, immigrants and the poor. With both presidential and congressional elections in November, advocates warn that the stakes are high.
"Basically, all hell is breaking loose," said Katherine Culliton-González, director of the voter protection program at the Washington, D.C.-based Advancement Project, who spent five years working on voter issues at the U.S. Department of Justice. "Unless you are in the elite — and that doesn't even mean in the middle class — voter restrictions are going to impact you, one way or another."
This year's presidential election will be the first one held after the U.S. Supreme Court gutted the historic Voting Rights Act in 2013, which required federal pre-clearance of voting law changes for states with a history of voter discrimination. Without those protections in place, pending legal battles over the fairness and constitutionality of recently enacted voting laws will get unprecedented scrutiny this year, advocates on both sides have said. If the courts uphold, for example, a voter ID requirement in North Carolina or allow Texas to redraw districts and reduce political power in heavily immigrant communities, they'd potentially be denying millions the right to vote and be equally represented by their state lawmakers.
"Voting laws seem to be changing every day, and that in and of itself is disenfranchising to so many Americans," González said.
Modern voter ID laws, those that require Americans to present some form of government-issued ID before receiving an election ballot, have been adopted in Democratic and Republican statehouses since 2000, according to the National Conference of State Legislatures. But increasingly stricter requirements in the years that followed have asked voters for specific forms of photo and non-photo ID that racial minorities, immigrants and the poor were less likely to have on-hand compared to affluent whites, studies showed. Federal law has allowed these requirements, as long as lawmakers prove that there is no undue burden to any eligible voter.
Voting rights advocates said Republicans championed voter ID laws to preserve their influence by limiting turnout for their Democratic rivals who tend to appeal to black, Latino and low-income voters. The laws were passed against the backdrop of an increasingly diverse nation, in which whites are estimated to be the minority race in 2043, according to the U.S. Census Bureau.
Proponents of the laws, however, have argued that voter ID requirements are the best way to ensure the integrity of the democratic process and avoid fraud. "No law should prevent someone from exercising their right to vote, but verifying who you are when you go to vote shouldn't be so much to ask," said Gene Berardelli, a New York-based lawyer who is a proponent of certain requirements. New York does not have a voter ID law on the books.
With his experience as a poll watcher and having represented a state senator in a close election recount, Berardelli expressed concern over states that simply ask voters to sign next to their names in a stack of printed voter rolls.
"I could sign 'Mickey Mouse' and it could get past a poll worker," he said. "I would think every candidate would want anyone who can vote to do so responsibly."
There was high public support for some form of voter ID law in 2015, according to a poll by Ramussen Reports. Around 76 percent of those polled said they favored voter ID laws. Ramussen surveyed 952 "likely voters" in late May of last year.
Voter Registration and Turnout Over Time | InsideGov
But advocates point out there is no evidence that voter fraud was taking place before the laws were passed. Instead, they say problems with the law arise when too many eligible voters, especially those in underrepresented communities, fail to meet the new voter ID requirements. According to the Brennan Center for Justice at New York University, 11 percent of Americans, or 21 million people, lacked a government-issued photo ID in 2006, even though they were registered to vote. In Texas, that amounted to more than 600,000 voters.
Those statistics didn't stop lawmakers in the Lone Star State and those in 20 others from adopting voting restrictions following the 2010 midterm elections that ushered in Republican control of the U.S. House of Representatives and statehouses around the country. In 15 states, including North Carolina, Mississippi and Georgia, where there are large black populations, voter restrictions will be in place for the presidential election, the Brennan Center for Justice said.
Additional voter ID laws and changes to early voting were also spurred by the Supreme Court's 5-4 ruling in Shelby County v. Holder. The 2013 decision removed a section of the Voting Rights Act of 1965 that provided oversight of states such as Texas, Louisiana and Florida, because of their history of voter suppression tactics against African-Americans. Chief Justice John Roberts, in his majority opinion, reasoned that the U.S. has progressed beyond abject racism against African-Americans in the South, so the federal pre-clearance was no longer necessary.
In the Jim Crow South, African-Americans were given literacy tests and were required to pay an exorbitant fee just to register to vote. Their plight inspired a civil rights movement, led by the Rev. Martin Luther King, Jr. and many others, that culminated in the Voting Rights Act outlawing barriers preventing many African-Americans from voting in the South.
Not all modern state voting law changes have been allowed to fly. Challenges by the Justice Department and voter protection groups, such as the NAACP Legal Defense Fund and the Advancement Project, saw voter ID laws disproportionately impacting minorities struck down in a handful of states, including Kansas, Pennsylvania, Ohio, Florida and Alabama, before and after the Shelby ruling, according to the Advancement Project.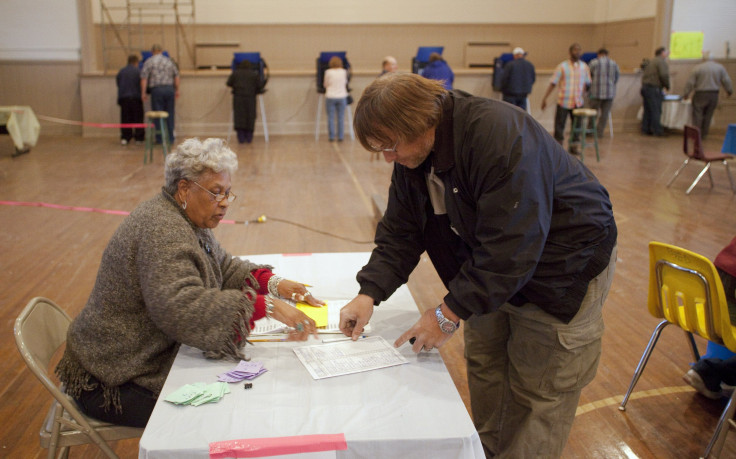 During his State of Union address earlier this month, President Barack Obama urged members of Congress to deal with the uncertainty leveled by the Supreme Court's Shelby decision.
"We've got to make it easier to vote, not harder," he said. "This is America: We want to make it easier for people to participate. And over the course of this year, I intend to travel the country to push for reforms that do just that."
It has yet to be announced if North Carolina will be one of the president's stops on a voting rights tour. This week, a trial began over that state's three-year-old election law requiring voters to present driver's licenses, U.S. passports, military IDs and identification from a recognized tribe, among other forms of ID, at polling places.
A lawyer representing North Carolina sought Monday to cast doubts over opponents' assertions that a significant number of people would be unable to vote under the photo ID requirement, the Washington Post reported. The NAACP and the Justice Department were expected to present data that show African-Americans in North Carolina are twice as likely to lack the required ID as whites. A ruling wasn't expected in the case before North Carolina's voter ID requirement takes effect March 3. The state's presidential primary election is set for March 15.
Early Voting States | InsideGov
Attention will shift to the Supreme Court in June, when justices are expected to rule in the Texas voter redistricting case, Evenwel v. Abbott. Plaintiffs argued before the court in December that the "one person, one vote" standard governing the creation of legislative districts at the state level is unfair to rural and older communities.
A shift from using the total population of a voting district to a count of eligible voters could mean unequal political representation for children, noncitizens, undocumented immigrants and convicted felons, voting rights advocates have said. Ruling in the plaintiffs' favor could disproportionately impact states with large immigrant populations, because their communities skew younger and have a higher concentration of legal noncitizen residents, according to experts.
González, the Advancement Project's voting rights attorney, noted that there's a hidden cost to voter restrictions. Even when voter ID proponents claim they will make the required IDs free to those who lack them, the expenses incurred by obtaining the needed documentation, traveling and waiting at government offices aren't insignificant, she said.
A study by the Institute for Race & Justice at the Harvard Law School in 2014 determined that those expenses can amount to $175 on the low end and $1,500 on high end, when factoring in the legal fees related to obtaining vital records such as birth certificates and naturalization papers. The authors of the study noted that these costs are much more than the $1.50 poll tax outlawed by the 24th Amendment because of its unfairness to the poor and minorities.
"We should want our neighbors to be able to vote" without unnecessary barriers, González said. "That's the American Dream and that's how our country runs best."
© Copyright IBTimes 2022. All rights reserved.
FOLLOW MORE IBT NEWS ON THE BELOW CHANNELS