Voting Rights Act Violation Case: Federal Appeals Court Calls Texas Voter ID Law 'Discriminatory'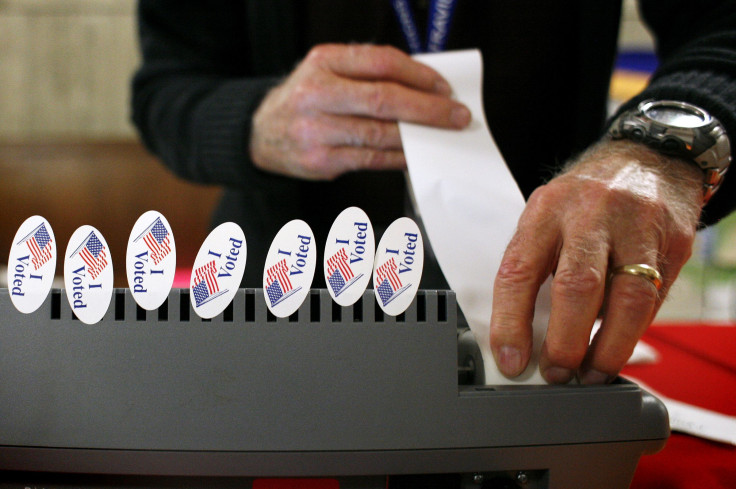 A federal appeals court unanimously struck down a Texas voter identification law Wednesday, saying it had a "discriminatory" effect on minority voters, reported the Associated Press. In an opinion written by a George W. Bush appointee, the United States Court of Appeals for the Fifth Circuit held that the law violates the Voting Rights Act of 1965.
The Texas law, which was in effect during the 2014 election, required voters to have specific kinds of photo identification (known as SB 14 ID, for Senate Bill 14) and rejected many of the ones commonly used by minorities and students. An estimated 13.6 million registered Texas voters were required to bring a photo ID to cast a ballot.
Texas's own findings confirmed that voter ID laws disproportionately affect racial minorities, ThinkProgress reported. A study "found that 4 percent of eligible White voters lacked SB 14 ID, compared to 5.3% of eligible Black voters and 6.9% of eligible Hispanic voters."
Judge Catharina Haynes wrote in her opinion that one study determined that, in Texas, "Hispanic registered voters and Black registered voters were respectively 195% and 305% more likely than their Anglo peers to lack" a voter ID.
Many Democratic lawmakers as well as civil-rights activists celebrated the ruling, since voter ID laws tend to undermine the party supported disproportionately by minorities.
"Today's ruling is a victory for every Texas voter. Once again, the rule of law agrees with Democrats. The Republican voter ID law is discriminatory," Texas Democratic Party Chairman Gilberto Hinojosa said in a statement.
But Texas Republican Gov. Greg Abbott said that voter ID laws are "imperative" to protect against voter fraud. He vowed that the state will continue to fight the ruling.
© Copyright IBTimes 2023. All rights reserved.