VR Trends 2017: Education, Fitness, Entertainment, Healthcare, Food And Beverage, And Other Applications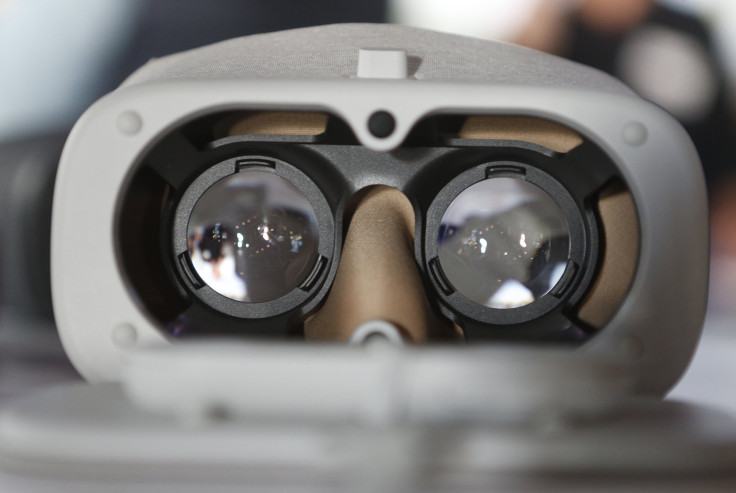 2016 saw virtual reality technology become mainstream with Google, HTC, Samsung, Sony and Oculus coming out with their own VR headsets. The technology is expected to grow rapidly this year, spawning beyond gaming, which currently has most VR applications and is the main focus of tech companies making VR headsets.
VR hardware sales will cross $5 billion and VR software market will grow to $24.5 billion by 2020, according to Statista. And due to advances in the technology, a large share of that could go various sectors. 2017 itself could see the expansion of VR use to many other industries. Here's what you can expect.
Education
Keeping students engaged with some subjects is often a struggle educators face. Diversification in teaching approaches has been known to help, and the use of VR to create an immersive classroom experience is one way to do it.
Schools in the United Kingdom have started using VR to create an experience in which students are allowed to explore subject related matter in a virtual environment, aimed providing them a better understanding and an engaging experience.
Fitness
Fitness enthusiasts, or even people just trying to get fit, need a regular push and increased motivation to pursue their goals. The use of VR technology can play a part in this. Manufacturers such as Holodia have developed exercise machines that work in coordination with VR headsets.
The company's machines, such as the Concept 2 exercise rig, create content in the form of a game that works in coordination with the user physically performing tasks on the rig to achieve virtual results.
VR-based engagement could help people remain focused during long hours at the gym.
Entertainment
Viewer engagement is crucial to the entertainment industry and companies such as IMAX are actively investing in the technology. The company plans to invest $50 million in 25 interactive VR experiences over the next three years, the first of which are expected to launch by 2017-end.
The VR experiences will consist of high-quality VR content created in partnership with Hollywood studios such as Odeon and Universal.
Food and beverage
VR might be least expected to be associated with the food and beverage (F&B) industry. Eating and drinking are physical experiences having no virtual substitute, right? VR isn't going to be one.
Rather, it is expected to help large F&B companies engage with end-users. Nescafé, a virtual reality app developed by Google and F&B giant Nestlé, allows users to visit and explore in virtual reality the Brazilian fields where the company's coffee beans come from.
Online shopping
Alibaba Group Holdings, one of the world's largest e-commerce companies, revealed in October 2016 it had developed a VR application which would let consumers shop in VR malls and make actual payments for the merchandize they want simply by nodding. Passwords are entered using head movements and confirmed by customers staring at a visual point for more than 1.5 seconds.
The application is expected to launch in the first half of 2017.
Military
VR doesn't have significance only in the consumer sector. The Ukrainian military has developed a headset using Microsoft's HoloLens technology which would utilize camera feeds and the Holographic VR software to provide soldiers with a 360-degree view of their surroundings, highlight allies and identify enemy positions.
© Copyright IBTimes 2023. All rights reserved.