'W' Episodes 7, 8 Won't Air This Week Due To Rio Olympics? MBC Confirms Lee Jong Suk Drama Air Date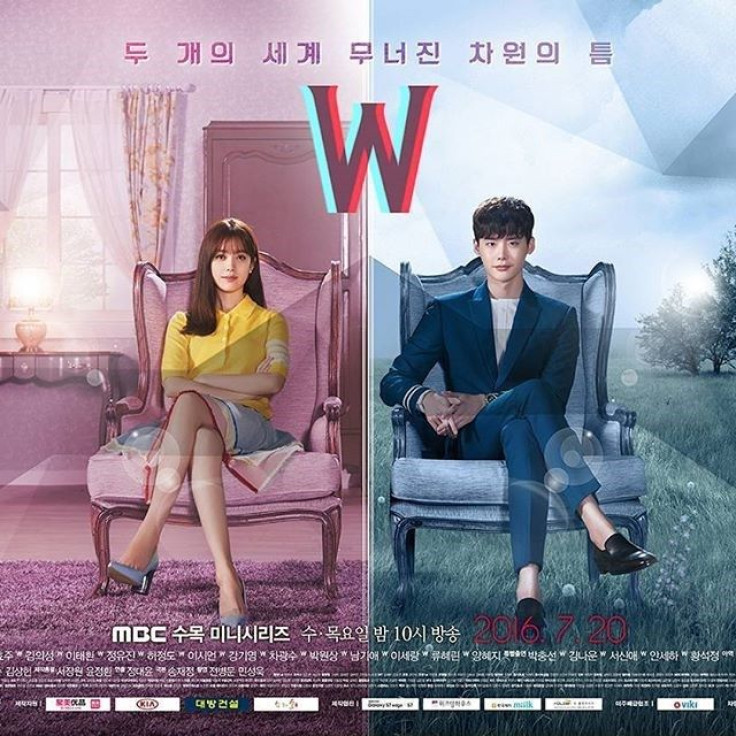 "W" fans won't have to wait another week to watch the next episode of the Lee Jong Suk and Han Hyo Joo Korean drama.
MBC revealed earlier today that "W" episode 7 will air during its normal schedule on Wednesday at 10 p.m. KST, Soompi reported.
"Episode seven will not be postponed and will air during its regular broadcast time," the network stated Wednesday.
However, MBC has yet to confirm whether or not "W" episode 8 will be postponed in favor of the upcoming matches of the 2016 Rio Olympics.
"For Aug. 11, 'W' is second in priority. The first program to air will be the relay games. Because a lot of important matches are taking place on Aug. 11, we have not yet finalized the schedule," said MBC.
The broadcast network previously announced that they are planning to prioritize the 2016 Rio Summer Olympics over the drama and will be pushing back the new episodes of the show to the following week.
"This week's episodes of 'W' will be pushed back in order to broadcast the Olympics," MBC stated Tuesday, listing the matches that would be aired on the timeslot instead of the drama.
"After the previous match results are released, 'W' is scheduled to air, but it might be postponed once more. Due to the 12 hour difference between Rio and Korea, the broadcast network will make their decision in the morning," the network added.
"W" follows the story of Kang Chul (Lee Jong Suk), a comic book character who discovers the truth about his existence when he gets saved by a female doctor from the real world, Oh Yeon Joo (Han Hyo Joo). In the latest episodes of the Korean drama, Kang Chul has entered the real world and found his creator, who is also Oh Yeon Joo's father.
Find out what's in store for Lee Jong Suk's and Han Hyo Joo's characters in "W" episode 7, which airs tonight at 10 p.m. KST on MBC. Watch the complete "W" episode 7 here.
© Copyright IBTimes 2023. All rights reserved.