'W' Episode 9 [WATCH]: Lee Jong Suk's Kang Chul Forgets Han Hyo Joo's Oh Yeon Joo; Will He Move On With Yoon So Hee?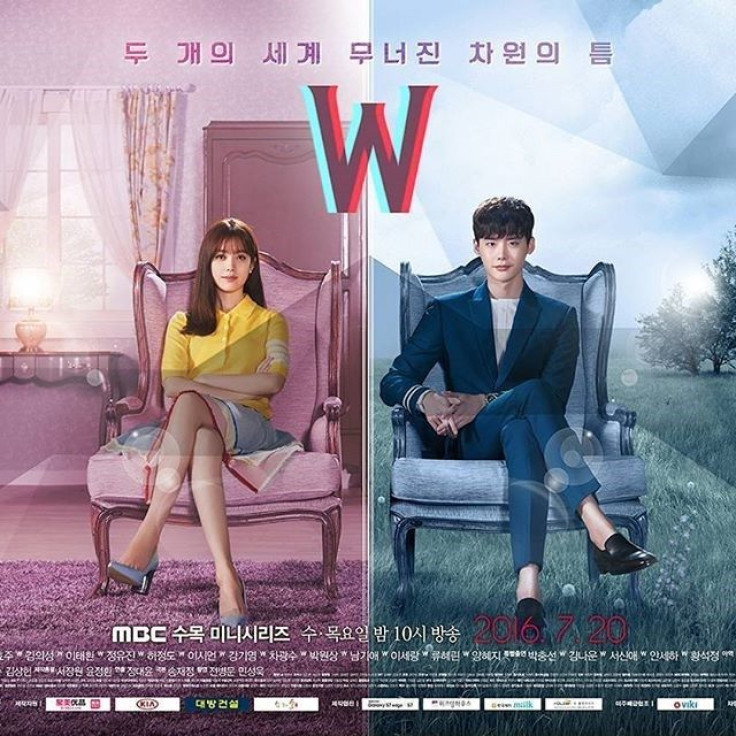 "W - Two Worlds" episode 9 will see a new development in Kang Chul (Lee Jong Suk) and Oh Yeon Joo's (Han Hyo Joo) story, but instead of a step forward, our two leads take a giant step back.
In "W" episode 8, Kang Chul and Yeon Joo find out that she's not totally invincible in the comic book world after all when she accidentally cuts herself while cooking. He then resolves to push her away and make her forget about him in order to protect her from the still-unknown murderer who is hunting him down.
In the episode 9 preview of the MBC Korean drama, Yeon Joo has succeeded in changing the course of Kang Chul's life once again. This time, however, instead of saving him from drowning in a river, she draws the continuation of the "W" comics to make it so Kang Chul has no recollection of her nor everything that happened to them since they met on the roof of the hotel. While it looks like they will be staying in the same world, Kang Chul doesn't recognize her at all and will continue his hunt for the murderer of his family with his secretary, Yoon So Hee (Jung Yoo Jin), and bodyguard, Seo Do Yoon (Lee Tae Hwan).
"Kang Chul followed the scenario I drew and forgot about me," Yeon Joo narrates, as she watches Kang Chul walk away without recognizing her after they bump into each other at the hospital. "He forgot everything. He doesn't even know what I went through."
However, the last scene of the preview gives us hope that all may not be lost between the two lovers. Kang Chul looks frantic as he rushes to the hospital and when he finds Yeon Joo, he grabs her by the arm and calls her by her name. This seems to be a hint that his memories may not have been completely wiped after all.
The "W" episode 9 preview leaves us with several questions. Will the hooded figure who slaughtered Kang Chul's family and is now out for his blood finally get a face and identity? Will Kang Chul get his memories of Yeon Joo back? Or will Kang Chul follow the scenario Yeon Joo drew and move on with his life without her? Does this mean Kang Chul will get together with So Hee? Find out what happens next when "W" airs on Thursday, Aug. 18 at 10 p.m. KST.
Meanwhile, watch the "W" episode 9 preview below and tell us what you think about the latest development in Kang Chul and Yeon Joo's story in the comments!
© Copyright IBTimes 2023. All rights reserved.