Wacom One (Hands-on) Review: No Prior Experience Needed
This article uses affiliate links, which means if you purchase products through these links, we may earn a commission. Click here to see our
T&C
. For licensing please click
here
.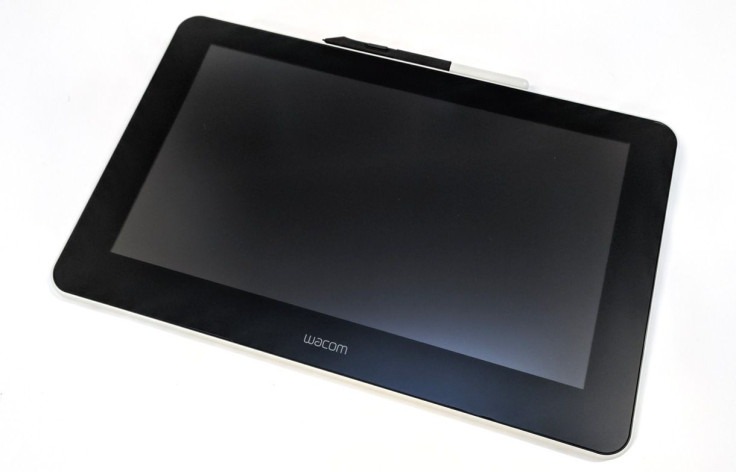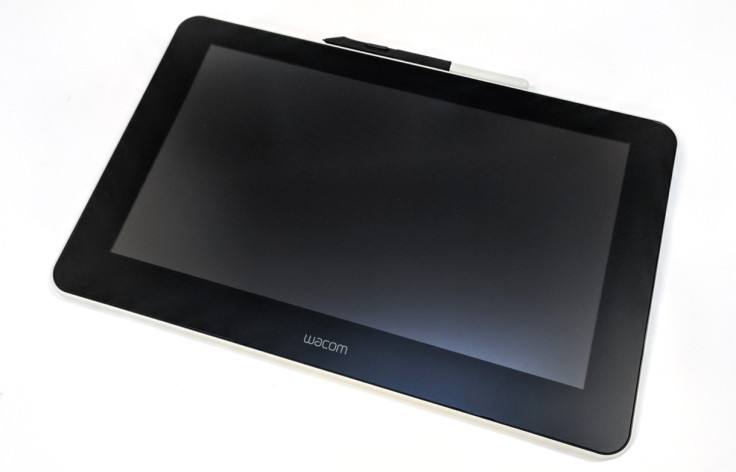 Who is the Wacom One for?
Content creators will be able to utilize the high degree of accuracy and responsiveness of the pen - which makes the Wacom One great for computer based art creation
People who need to read and annotate PDFs and other documents often will find the Wacom One's pen input very useful. Since it is not a separate device but a display, no copying or syncing is needed
The intuitiveness and solid build of the Wacom One allows it to be highly usable even for children, and offers a creative process with no limitation of medium, not to mention allowing them to paint without making a mess in the office/home office when you're on babysitting duty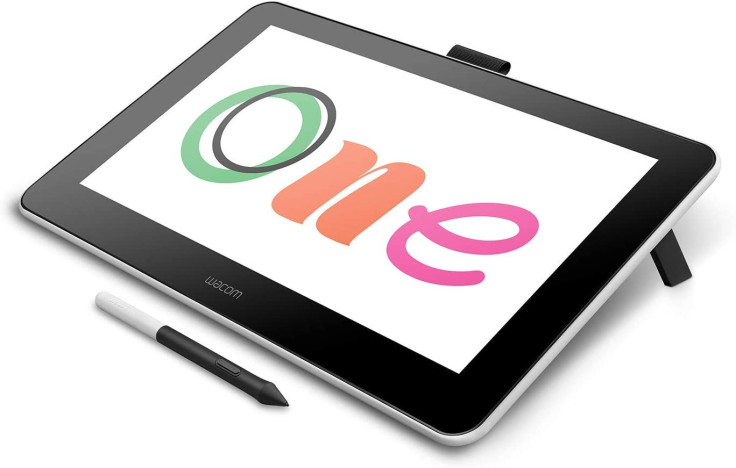 We have come a long way since Steve Job's infamous iPhone launch talk when he tried to shift the world from stylus to fingers. Thirteen years later, while multitouch did become a norm for phones, tablets and even laptop trackpads, the stylus has not gone extinct, not even from the Apple-verse. The Apple Pencil has become an official iPad peripheral.
Even Apple can't deny that there is something about man's relationship with a pen, and the action of writing with a pen can't simply be replaced with the finger. The act of gripping a pen gives its user a greater level of control, and for some, it is the source of creativity and inspiration. And one can hardly talk about digital pen content creation without bringing up the tablet maker Wacom.
Being the veteran stylus company that has been making tablets since 1984, all that experience has culminated to the Wacom One, a product that is not only a device for hardcore graphic artists, but seems consumer friendly enough for business people who are looking to dabble with digital pen input. I dove in to find out how useful it is for the typical businessman - especially one who might be stuck at an home office in the current lockdown.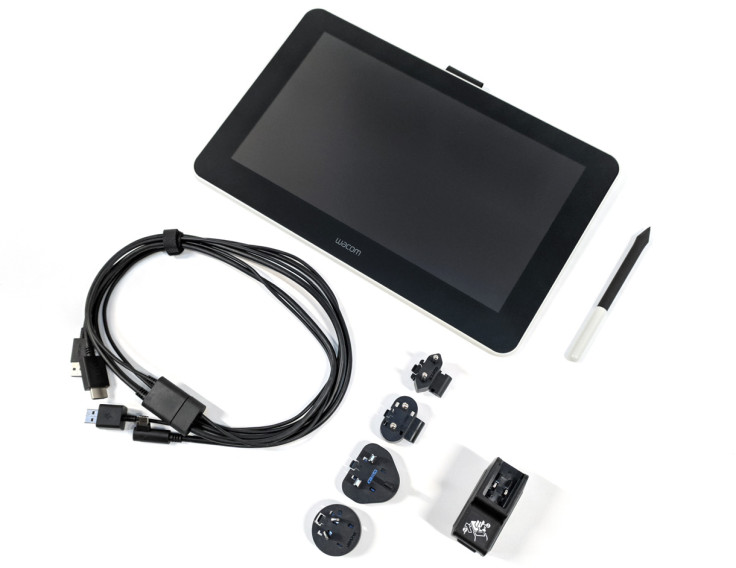 Less like a tablet - more like an external screen
At first glance, the Wacom One has a familiar form factor, resembling a slightly larger and thicker modern tablet. It has a 13.3 inch screen, black bezels, even a power button on the top right hand corner. However the similarities end there.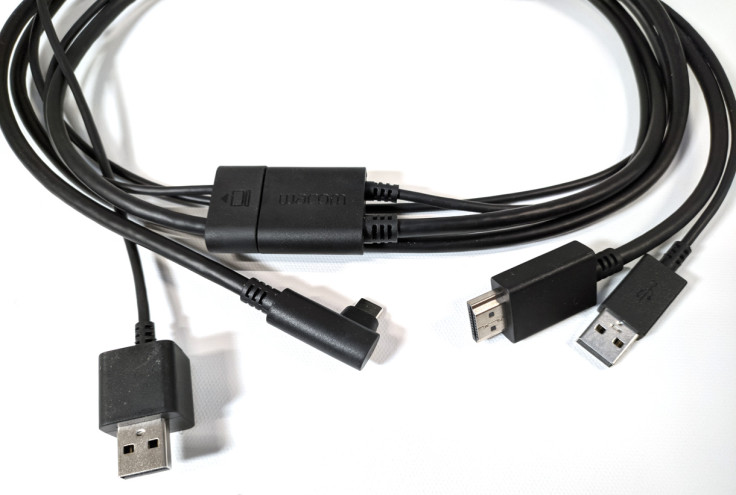 The Wacom One is not a typical 2020 'tablet'. In order to operate it, four connections need to be made with the included 'X' cable: The USB-C connector to the device, HDMI connector and one USB-A to the computer, and the last USB-A to the power adaptor - and no, it does not contain a battery. It is a device best described as an external full HD monitor with a high accuracy pen stylus.
Designed to be laid flat, it also has two legs that fold out from underneath the Wacom One, allowing it to tilt at a 19 degree angle, which brings me back to my drafting days where I pour over my work for hours at a time. Underneath one of the legs Wacom included extra pen nibs (read: pen tips), and even an extraction hole so you wouldn't need to find a plier to get the deed done. It's the kind of thoughtful addition a veteran tablet maker would add to its hardware.
Writing/drawing experience
The surface of the Wacom is matte finished, which is making a come-back of sorts in the computer world. This finish enables minimal light reflection in addition to providing a natural friction to the pen when writing on it. This may seem like a minor detail, but I recently had a colleague ditch their Apple pencil due to the unnatural slippery glass feel. For those who are serious about content creation electronically, and need that 'feel' of pen on paper, these tablets that were specifically designed for stylus input are the way to go.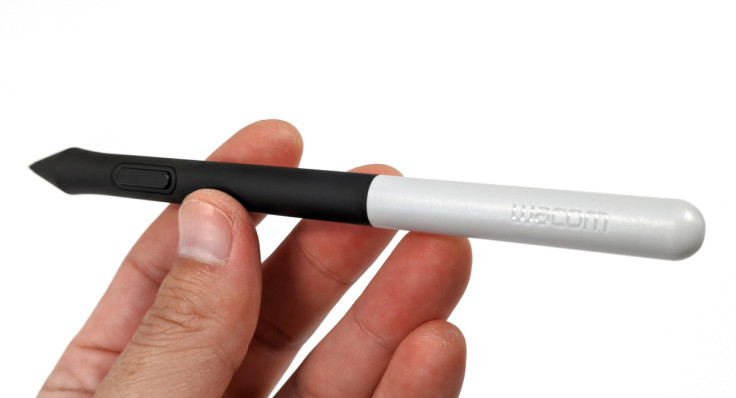 When it comes to the stylus, this is where Wacom developed an user experience that can't be easily imitated. The Wacom One pen has a soft-touch cream-white portion while it's productive portion is covered in durable black plastic. The one button the index finger naturally rests on can be customized using the Wacom desktop software. What's really great about this pen is that it has no batteries, therefore it is lightweight and no charging is ever needed. Since the Wacom screen is not a capacitive screen, it means you can always rest your hands on the screen while drawing with zero possibility of accidental inputs.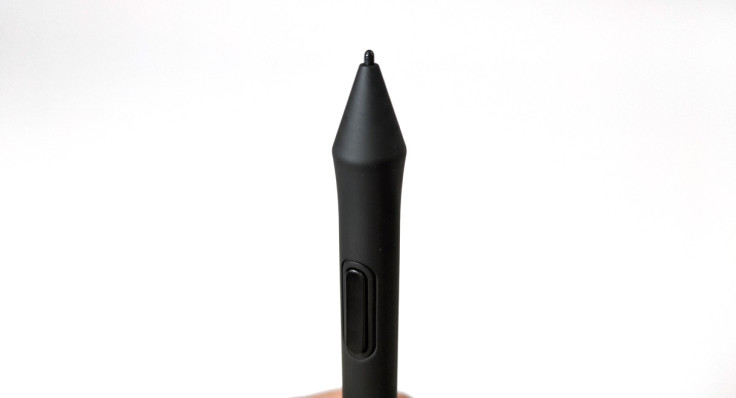 The actual writing/drawing experience on the Wacom One feels realistic. Since it has more than 4000 sensitivity levels, as well as tilt sensitivity, it's as if you are really drawing with a physical pen on the screen, with the pen responding to every tilt and flick of the wrist.
When the pen gets close to the screen, the cursor will detect it and starts to follow the pen, and this means you are always able to see exactly where the input is going to be. With some software however, the Windows cursor gets in the way, so I did go ahead and change the Window cursor to a crosshair which fixed the problem.
Software support
A major benefit of a pen display rather than a mobile tablet running iOS or Android is the software selection. There is literally no limitation to how many software programs you can use with the Wacom One. I used Photoshop for design, Microsoft Edge browser for annotations and signing documents, and the included software Bamboo Paper for simple brainstorming and idea drafting. The Bamboo paper is more like an iOS or Android-isque app that worked very smoothly with the Wacom One.
After all the set up and calibration process, I was given the option to choose between three complimentary software programs to download, and I opted for the Bamboo Paper. It is a very simple and seamless experience, and I even had my children try them out. They were able to create artwork immediately, using watercolors, crayons and various marker pens. They even figured out how to import images from the web, and they were tracing pictures digitally moments later.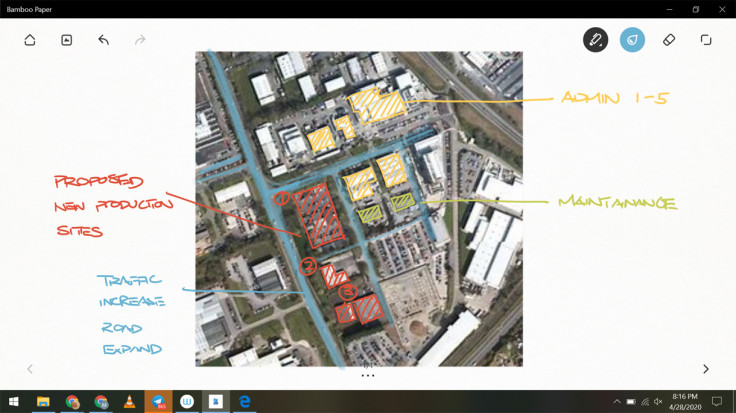 Using the Bamboo Paper I was able to do some brainstorming, which was a fun exercise as I virtually had an unlimited number of mediums to use. Running on Windows, I was also able to share the final brainstorming chart however I wanted without any limitations.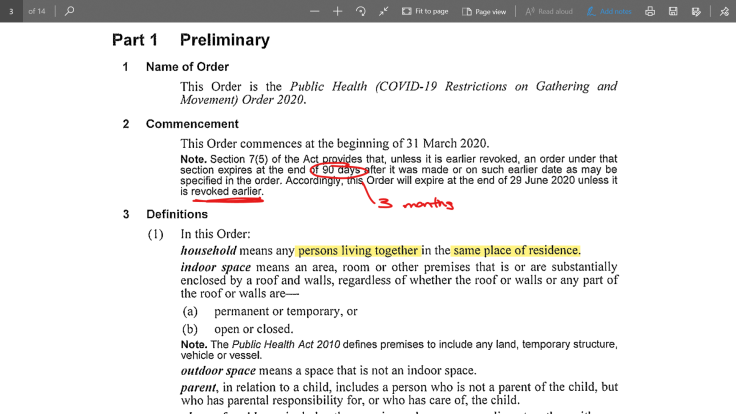 Annotation with the Wacom One was excellent, and it's something that cannot be achieved with the typical computer peripherals or even smartphones. I tried a few software and in the end opted to use the humble Microsoft Edge to highlight documents by hand, underline and make notes with ease on PDF files. For those who need to read and annotate many PDF documents everyday, this device would do wonders and makes the process faster and easier.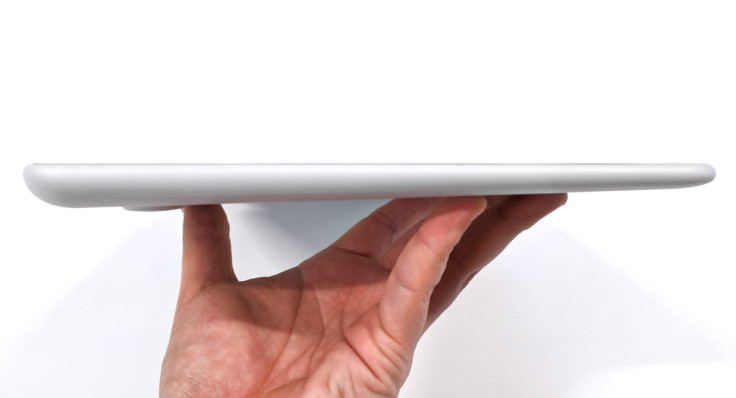 Final Remarks
While Wacom tablets may be a peripheral that could only be found on workstations of graphic designers, the Wacom One really proved to be useful for everyday work tasks like reading PDF documents or even just in brainstorming sessions. It's ease of use even got kids to get into digital drawing in seconds. The Wacom One is a worthy addition for anyone who is craving to add some hands-on - or rather 'pen-on' experience to their workflow, even for those who have never tried a stylus on their computer before.
Sam is a production engineer turned tech writer who specializes in seeking out gadgets that enhances productivity while still looking sharp. This is a contribution to an ongoing IBTimes review series on gadgets for Business Travelers.
© Copyright IBTimes 2023. All rights reserved.