'Wakanda Forever' Trailer Reveals Who Is Next Black Panther [Watch]
A trailer for the highly anticipated "Wakanda Forever" reveals Shuri (Letitia Wright) is the new Black Panther.
Actor Chadwick Boseman portrayed King T'Challa/Black Panther in the first installment, which was released in 2018. Following the actor's death in 2020 due to colon cancer, fans have been wondering who will be replacing him on-screen. Disney confirmed T'Challa's death in a trailer for the upcoming movie in July.
There have been speculations that Shuri might become the next Black Panther as she was T'Challa's younger sister.
In the latest trailer, Marvel Studios shows Ramonda, the Queen of Wakanda, and others mourning the death of T'Challa.
"Only the most broken people can be great leaders," a voiceover says as the trailer shows T'Challa's painting on the wall and everyone wearing white clothes to mourn his death.
Winston Duke, who played M'Baku in "Black Panther," can be heard saying, "His people do not call him general or king. They call him K'uk'ulkan. The feather serpent god. Killing him will risk eternal war."
Ramonda says, "We know what you whisper. They have lost their protector." Following a few fight scenes, Ramonda says: "Show them who we are."
The last scene shows Shuri jumping from the roof wearing Black Panther's outfit.
Fans seem excited about the new Black Panther. One person wrote how Shuri was perfect to portray Black Panther and many people agreed with that.
"Shuri posing as the new Black Panther is all I've been waiting for! If I were a king and I only had a sister, I would smile from above if I saw her taking my place!" the fan wrote. "Love this film with all my heart. I'm hearing this movie will be one of the longest in the MCU, means far better story and structure! Oh Marvel, I cannot wait for this to release!"
A funeral scene in the trailer made some people emotional.
"This have me chills. I'm going to cry when I see that funeral scene," a user wrote. "Chadwick deserves that! My heart still isn't ready to face his death but I'm so happy at how this movie was done. BRILLIANT."
"Black Panther: Wakanda Forever," helmed by director Ryan Coogler, is slated to release in theaters on Nov. 11. It will be a sequel to the 2018 movie.
Apart from the "Black Panther" franchise, the character had previously appeared in various Marvel movies, including "Avengers: Infinity War," "Avengers: Endgame" and "Captain America: Civil War."
Black Panther first appeared in Marvel comics' "Fantastic Four #52" in 1966. It was created by Stan Lee and Jack Kirby.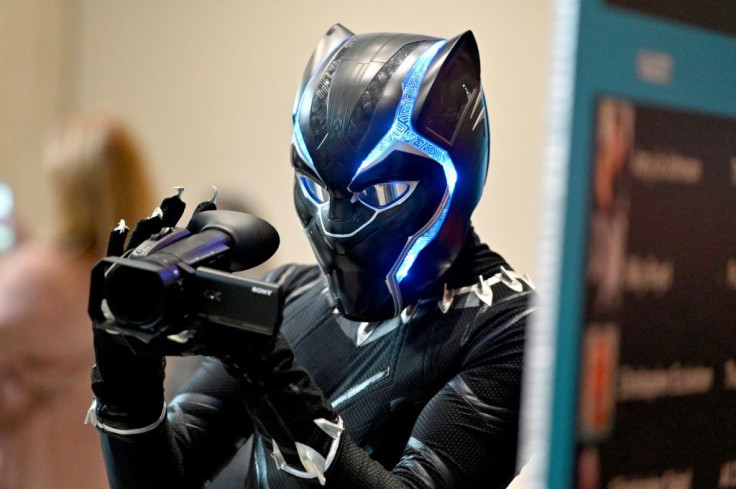 © Copyright IBTimes 2022. All rights reserved.
FOLLOW MORE IBT NEWS ON THE BELOW CHANNELS