'Walking Dead' Negan Rumors Increase As Season 6 Approaches; 3 Actors Linked To The Comic Book Villain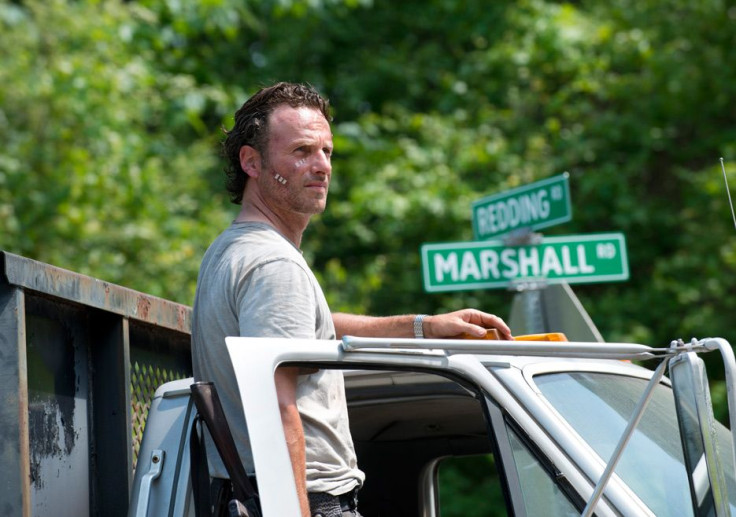 As "The Walking Dead" Season 6 creeps closer and closer to TV screens, many diehard fans of both the show and its comic book inspiration are wondering when, if ever, the series' greatest villain yet, Negan, will be introduced. The proliferation of rumors about the character's introduction has been going on for so long that a handful of actors already been linked to the role.
For those of you that aren't familiar with Negan, you're lucky. He's perhaps the most heinous villain that comic book creator Robert Kirkman has ever come up with; completely trumping the Governor, who at least had his daughter to humanize him. Negan leads a group of not-so-kind survivors known as "the Saviors," which run a mafia-like protection racket for communities like Alexandria, taking supplies in exchange for not killing the residents. The group is a colossal threat because they are both well-armed and have a shocking amount of people operating within it.
The reason fans have been so excited for Negan to show up on the AMC series is because he shakes up the group's dynamic greatly, even killing one key character that exists on the show right now. Luckily, showrunner Scott M. Gimple has fielded questions about Negan being brought into the show on numerous occasions. Each time he tends to say the same thing that he said to Entertainment Weekly when asked in July.
"It's absolutely a possibility," Gimple said. "And when I say it's a possibility, we have a plan in place, but there's a couple variables for that plan that we're deciding about. It really depends on a few factors as we move into setting up the last bit of the season story-wise."
So, while we may not necessarily see Negan in Season 6 of the hit show, his bloody introduction seems unavoidable. As a result, many people are wondering which Hollywood actor will take on the role of this physically imposing, Cheshire grin-flashing antagonist. There have been numerous theories about who Robert Kirkman and the producers have in mind for the character, but only three are likely front runners at this time.
Jon Hamm
Jon Hamm is one of the more likely candidates to play Negan, he's also probably the most fan-beloved option, as well. Not only does Hamm have a pre-existing relationship with AMC thanks to a little show you may have heard of called "Mad Men," but he's reportedly met with Kirkman in the past, although not necessarily about the character.
"I've met Robert [Kirkman] quite a few times, he's a lovely guy and I think he's done wonders with that show and I know it's very close to him obviously," Hamm told MTV News when asked about his interest in the role. "I'm always very nervous about anybody saying, like, 'do this' or 'do that.' I'm like: 'OK.' That's why I'm in a hundred things all the time, because I always say yes. I don't know though, we'll see. It would be fun for sure."
He's not wrong about that last part. In 2015 alone, the actor had a guest role on three episodes of the "Parks and Recreation" final season, four episodes of Netflix's "Unbreakable Kimmy Schmidt" and four episodes of "Wet Hot American Summer: First Day of Camp." Not to mention the beloved final season of the AMC drama "Mad Men." While Hamm stays busy, his collection of minor parts versus major roles might make him the perfect candidate to head down to Atlanta, Georgia to film "The Walking Dead" at some point in the future.
Kevin Durand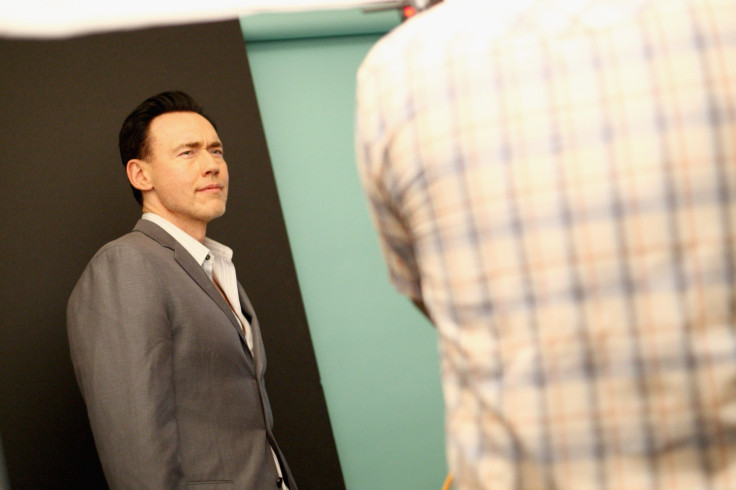 Many may know Durand from his role on "The Strain" and "Vikings." Since the beginning of Season 5, when Negan was first rumored to join the cast of the show, Durand's name has popped up as a potential actor to play the villain. The rumors allegedly began during a conference call for his FX series. As previously reported, the actor said that he was approached for a role on "The Walking Dead."
Once rumors started to circulate that he had been tapped to take on the role, he was quick to shut those rumors down, saying that he was not officially offered any kind of position. Speaking to IBTimes in a phone interview about "The Strain," the actor touched upon the Negan rumors.
"I'm a huge 'Walking Dead' fan, I watch it every week, I just started 'Fear The Walking Dead' yesterday," he said. "I would love to play Negan, I think Negan is a great character, but I'm just so busy with the vampocalypse and causing chaos in Kattegat on 'Vikings' that the only way that can happen is if Negan didn't come into play for a while. I'm still kind of answering people quite often about that and I'm honored that people think I should be this character because he seems to be a really awesome, horrible person who's fun to play."
While it seems like Durand is trying hard to convince fans that he won't be taking the part due to his prior engagements, the fact of the matter is both Kirkman and Gimple have said in the past that fans may have to wait quite a while for the introduction of Negan. And Durand's reception when people thought he'd be it was so positive that maybe the timing will be right by the time the show casts the villain.
Henry Rollins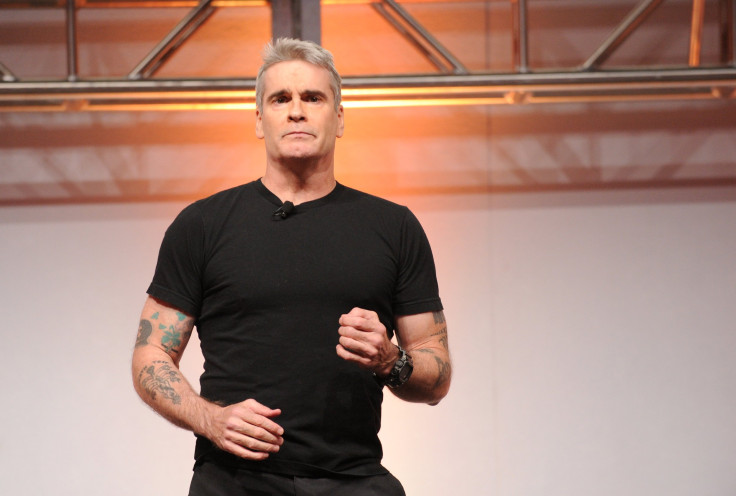 OK, admittedly this one is a bit of a stretch, but stick with it. While his name hasn't been on the tip of fan's tongues like Hamm or Durand, there's evidence to support the case that Rollins is in the running to join the show. The rumor comes from Negan's official Walking Dead Wiki page. Under the "Trivia" section for the character, it mentions that Robert Kirkman based him off a very specific actor that he refuses to mention in case he was ever interested in playing the role. However, the next line reveals a statement from "Walking Dead" comic animator, Charlie Adlard, who says the design of Negan is based on Rollins. Presumably, Rollins was the one Kirkman was talking about, making him dream casting for the creator.
Luckily for fans of this Negan option, Rollins is not as bogged down with side projects as the other two on this list. His work as of late has been mostly guest roles and recurring voice-over work, meaning a trip to Atlanta for an extended shoot wouldn't be anywhere near out of the question.
© Copyright IBTimes 2023. All rights reserved.
FOLLOW MORE IBT NEWS ON THE BELOW CHANNELS