'The Walking Dead' Season 6 Finale Needs To Answer These 6 Questions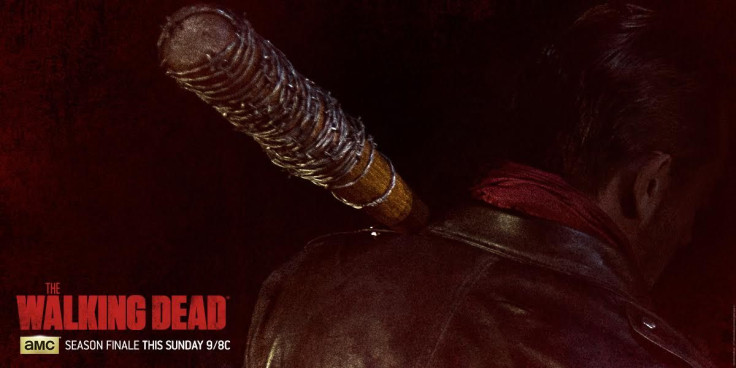 "The Walking Dead" Season 6 finale airs on AMC this Sunday, and all fans can think about is the arrival of Negan (Jeffrey Dean Morgan). The big bad villain from Robert Kirkman's graphic novels is set to make his first appearance on screen during episode 16, but that won't be the only exciting storyline. The series has put some beloved characters in sticky situations that need to be resolved by the time the 90-minute finale comes to a close.
Check out six questions that viewers need answered:
1. What Happened to Carol?
Carol (Melissa McBride) left Alexandria in the middle of the night because she was unable to handle the thought of killing another human being. Unfortunately, danger lurks around every corner. While driving, she ran into a group of presumed Saviors and was forced to open fire on them when they threatened to use her as bait to enter Alexandria. She fled the scene on foot in episode 15, and viewers don't know where she went.
To make things more complicated, one of the men didn't die from his gunshot wound. He appeared to follow her into the woods. Will he find Carol and kill her? Or are they in two separate directions?
2. Will Morgan Find Carol?
Rick (Andrew Lincoln) and Morgan (Lennie James) went after Carol together, but the two men decided to go their separate ways after failing to initially find her. Since Rick was needed back at Alexandria, Morgan agreed to go on and continue the search without him. But will Morgan be able to find Carol before it's too late? And will he be able to convince Carol that she can live at the safe haven without taking any more lives?
3. What Happened to Maggie?
Episode 15 concluded with Maggie (Lauren Cohan) collapsing after experiencing sharp pains. Did she lose the baby? Or will the others at Alexandria be able to get her the help she needs?
4. Will Tara Find Out About Denise?
Denise (Merritt Wever) died in episode 14, and Tara still has no idea. Tara (Alanna Masterson) has been out on a supply run for the past few episodes. It's unclear when she'll return, but someone needs to drop that bombshell on her.
5. Is Daryl Dead?
Things were not looking good for everyone's favorite crossbow-wielding survivor. Dwight (Austin Amelio) was able to sneak up on Daryl (Norman Reedus) in episode 15, and the installment ended with a gun going off and blood splattering the camera. Did Dwight kill Daryl?
6. Is Negan Going To Kill [SPOILER]?
Last week's episode ended with Glenn (Steven Yeun), Michonne (Danai Gurira), Rosita (Christian Serratos) and Daryl captured by Dwight's group. As mentioned above, it's not clear if Daryl is alive or dead. However, another fan-favorite character might meet a grim ending. In the comics, Negan uses his beloved barbed wire covered bat, Lucille, to brutally kill a member of Alexandria. Will Negan claim the life of the same character? Or will the series switch it up to keep fans on their toes?
The 90-minute Season 6 finale of "The Walking Dead" will air on AMC Sunday, April 3 at 9 p.m. EDT.
© Copyright IBTimes 2022. All rights reserved.
FOLLOW MORE IBT NEWS ON THE BELOW CHANNELS