'Walking Dead' Spinoff To Be About 'Family,' Start 'Different' From Original AMC Series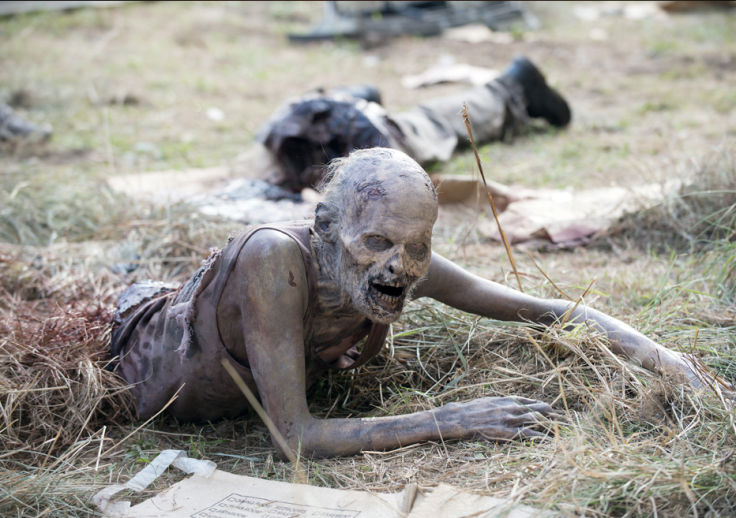 Zombie lovers are getting a shot of "Walking Dead" news before the series' Feb. 8 return thanks to comic book creator Robert Kirkman. The executive producer of the hit AMC series had been keeping quiet about the upcoming spinoff, but recently opened up to Entertainment Weekly about the companion series.
According to Kirkman, the new show is "going to be about family." Since the "Walking Dead" survivors refer to themselves as family, the two shows might not sound too different. However, the creator teased that it's going to be "about a different type of family that we haven't explored in 'The Walking Dead' thus far."
Kirkman didn't elaborate, but casting news about the spinoff might hold clues.
As we previously reported, Cliff Curtis of "Gang Related" will star in the new show alongside "Gone Girl" actress Kim Dickens. Curtis will play Sean Cabrera, a teacher and father. Dickens will portray Nancy Tompkins, a single mom. Both characters have a complicated past. Sean, according to TVLine, is a "good man trying to do right by everyone in his life" – including his ex-wife, Andrea. Nancy looks like the "girl next door," but has an "edge to her" -- potentially related to "trouble that will come back to haunt her."
Since Sean and Nancy are parents, it makes sense that Kirkman would say the series is about family. What sets them apart from Rick Grimes (Andrew Lincoln) and Hershel Greene (Scott Wilson)? Both characters on "The Walking Dead" were family men -- Rick starting the series with his wife and son, and Hershel joining in Season 2 with his two daughters. While they have both experienced loss – and Hershel lost his own life in Season 4 – the survivors as a whole consider themselves family.
"The Walking Dead," which takes place in Georgia, started after the zombie virus had already spread. Viewers didn't see the pre-apocalypse lives of the characters. In the opening episode, Rick awoke from a coma and soon realized the world had became overrun with the undead. The spinoff will take place in Los Angeles and perhaps will offer a different sort of beginning.
"What we're trying to do with the 'Walking Dead' spinoff is keep the story as familiar as possible for the people that love 'The Walking Dead,' so you'll get the kind of things that you expect from a 'Walking Dead' story," Kirkman said. "But, at the same time, we'll want to tell these stories in a completely different way with completely different people in a completely different setting that's going to make for a fundamentally different show."
According to EW, filming for the companion series is scheduled to begin "any day now."
© Copyright IBTimes 2023. All rights reserved.