'Walking Dead' Spinoff Casts Lead Female Role; New Scoop On AMC Companion Series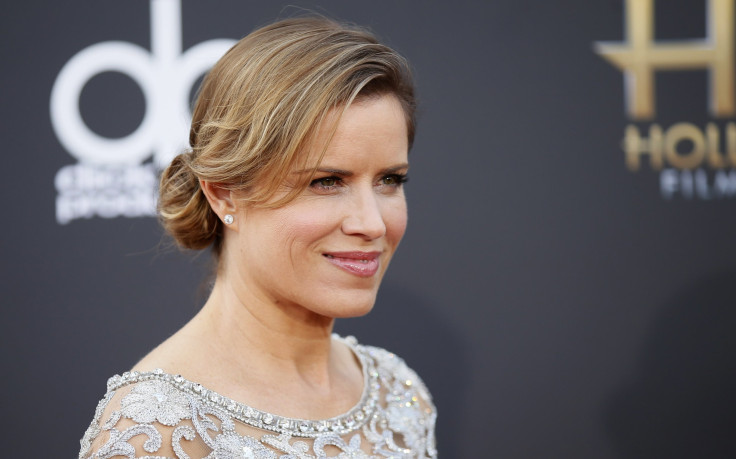 The "Walking Dead" spinoff series is growing. According to Deadline, AMC's untitled companion show from Robert Kirkman has cast "Gone Girl" actress Kim Dickens in the lead female role.
Dickens will play a guidance counselor previous reports have listed as Nancy Tompkins. A character list posted by TV Line describes Nancy as a single mom in her 30s who has the "girl next door" look but with some "edge to her." Deadline added that "trouble will come back to haunt her."
The time frame for the zombie apocalypse show is not clear, but Dickens' character will be introduced alongside her two kids, to be played by Frank Dillane ("Harry Potter and the Half-Blood Prince") and Alycia Debnam Carey ("Into the Storm"). Their character names are also being kept under wraps, but they are rumored to be Nick and Ashley. Dillane's character is described as a "former druggie," and Debnam Carey's is said to have an "ambitious" attitude.
Dickens, who has starred in TV shows "Sons of Anarchy," "Treme" and "Friday Night Lights," will also be working alongside Cliff Curtis ("Missing," "Gang Related") on the new series. The Hollywood Reporter broke the news earlier this month that Curtis would be the "Rick Grimes" of the show, portraying the role of lead Sean Cabrera. Sean is "a teacher who shares a son with his ex-wife, Andrea" and is also in a relationship with Dickens' character.
The "Walking Dead" spinoff is being considered a "companion" series because the characters will not be introduced or featured in the original AMC show. However, the project, which has had the working title "Cobalt," takes place in the same zombie apocalypse universe. It was created by Robert Kirkman and Dave Erickson (a writer on "Marco Polo" and "Sons of Anarchy"). Adam Davidson ("Hell on Wheels") is on board to direct. Production is rumored to begin in early 2015.
© Copyright IBTimes 2023. All rights reserved.