Want To Smoke Medical Marijuana In New York? It Won't Be Easy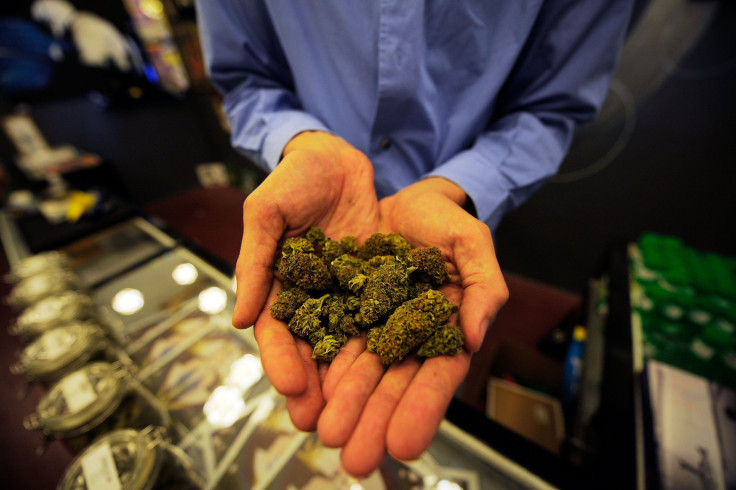 Folded into the bustle of Union Square, New York City's first medical marijuana dispensary opened its doors this week, but as the afternoon dragged on, hardly anyone showed up. For some, it was a sign that New York's medical marijuana program would go up in smoke.
New York launched its medical marijuana program Thursday with a handful of dispensaries opening across the state. But advocates claim the program, passed by a reluctant Gov. Andrew Cuomo, is a watered-down version of what they initially lobbied for. Amid a scarcity of dispensaries and tough obstacles placed before doctors to prescribe medical marijuana, many critics have raised concerns that the state's strict guidelines will render the program useless to patients who need pot to treat severe health conditions.
Medical marijuana has been on an explosive rise across the country since it was first legalized in 1996 in California, but New York's program is far more limited in comparison to the 23 other states that have passed medical marijuana legislation, advocates argue.
"When the medical marijuana law finally was headed for passage, it included a lot of amendments that were insisted on by Gov. Cuomo," Richard Gottfried, a New York assemblyman and one of the original sponsors of the bill said in April. "We had real concerns as to whether those amendments were going to make the law too difficult and too restrictive to administer and the regulations that have come out, I think, justify that concern."
New York only allows for about half a dozen qualifying conditions, including cancer, HIV and AIDS, Parkinson's disease and epilepsy and inhaled forms of cannabis or edibles are prohibited. Patients are limited to purchasing marijuana oils to be used with a vaporizer or inhaler, or pills containing tetrahydrocannabinol, the chemical responsible for most of the psychological effects of marijuana.
"This program is designed to be politically expedient," Paul Armentano, the deputy director of advocacy group National Organization for the Reform of Marijuana Laws in Washington D.C., said. "It is not designed to best address the needs of legitimate patients who could most likely benefit from medical cannabis, or to provide them reasonable or appropriate access. At best, it could be seen as a half-step, but not a full step, to embracing the actual medical utility of cannabis."
Marijuana Support Over Time | InsideGov
Eight medical marijuana dispensaries dispersed throughout the state opened Thursday, including in White Plains and Williamsville and twelve more were slated to open later this month. There were no plans for other dispensaries.
After a thorough application process, the state limited licensing to five companies, which were allowed to only operate four dispensaries each. The companies petitioning for a license had to show "good moral character" according to the requirements.
"While some other states also impose caps on the number of allowable state-licensed producers, this cap is arguably the most dramatic in terms of the ratio of producers to state population," Armentano said.
Out of 43 applicants, the companies awarded licenses were Bloomfield Industries, Columbia Care NY, Empire State Health Solutions, Etain and PharmaCann. The medical marijuana bill, Compassionate Care Act, was signed into law July 2014, but the five companies were not tapped by the state until July of last year after what the health department said was a "rigorous and comprehensive" evaluation of the applicants.
A spokesman for the Etain, which is based outside of New York City, said the July decision placed pressure on companies to meet the state's Jan. 7 scheduled launch. Starting a new industry from scratch in the allowed time frame was a major challenge, he said.
"You don't do it in a six-month time frame," Steve Stallmer said. "To immediately start growing the products so they can be tested - it's an aggressive time frame."
The company's Kingston and Albany locations did not anticipate lines of patients down the street, Stallner said a day before the openings. "We're not expecting a whole lot tomorrow," he said in an interview Wednesday. "There still needs to be more for doctors to take the class to get certified to prescribe cannabis and for the state to publicize the program."
Under the program guidelines, physicians are required to register for a $249 four-hour online course in order to receive licensing to prescribe medical marijuana. New York has the only state program where the doctors have to pay to register for licensing, according to Karen O'Keefe, director of state policies at the advocacy group Marijuana Policy Project. The group raised concerns that doctors will not be motivated to pay for and complete the registration process.
"I think requiring a physician to take a course for medical marijuana is unnecessary, when they don't have to for any other medication for similar symptoms," said O'Keefe. "It's going to create a smaller pool of doctors."
The limited number of physicians registered with the program will likely prove inconvenient for sick patients, who may have to travel to seek consultations for prescriptions, she said. The Department of Health does not advertise the physicians registered to prescribe medical pot, but will "soon post a list of those registered physicians who consent to providing their names and specialties," according to its site.
"I believe a doctor and a patient have to have any ongoing relationship and so if their own physician isn't willing to apply for certification, they would have to visit another," O'Keefe said. "It creates high hurdles for patients who are sick."
Only 51 patients have so far been certified for the program and fewer than 150 doctors are registered to certify patients, according to the Department of Health. Patients who receive a certification are required to pay a $50 application fee to register with the Medical Marijuana program through the Department of Health's site. If approved, they receive a registration identification card.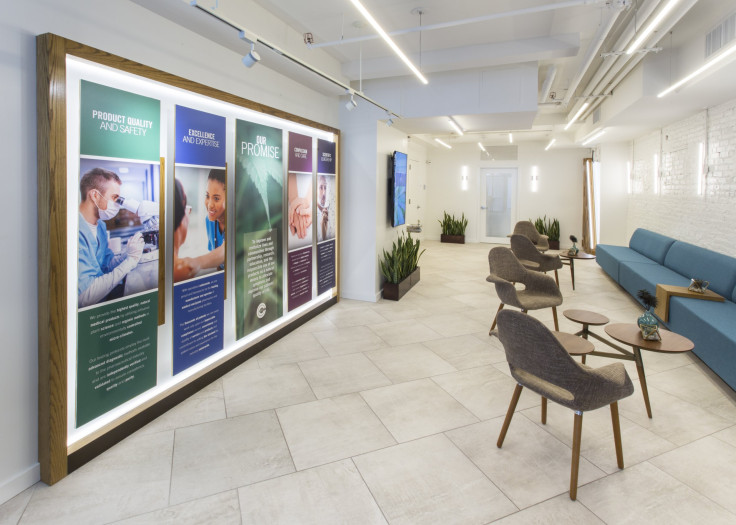 Those with registration ID cards need to make appointments at Columbia Care New York's dispensary before visiting. The facility, which is owned by a former Goldman Sachs investment banker, maintains an unassuming office front in the middle of New York City. That is, except for the four security cameras that greet patients waiting to be buzzed inside.
The few patients who visited the dispensary Thursday early afternoon were invited into a glass-encased vestibule, where they had to produce their registration card or were denied entrance. A 53-year-old Long Island resident, who declined to be identified, said he was the first patient to visit the facility, arriving more than an hour after its noon opening. He said he was fortunate to have found a physician to prescribe cannabis to alleviate symptoms of his Type 2 diabetes, chalking it up to "right place, right time." Still, the dispensaries only have a limited number of products and he said he came solely to seek more information about the options.
"They're not going to have my meds in there today," he said outside of the facility. "I am going to speak with the pharmacist to set up another appointment."
Patients at Columbia Care New York were ushered into a consultation room unlike a standard medical office. Modern in design, the facility lacked the boxy armchairs or nondescript watercolor paintings found in most waiting rooms. Instead, it resembled a new-age treatment center with its geometric tables and white-washed brick walls. Along with the exotic succulent plant centerpieces, security cameras were also part of the decor (the state's guidelines specify security criteria for the facilities to prevent theft.)
"You're being monitored by six cameras in there and motion detectors and every other form of security apparatus that you can imagine, but it's not apparent," said CEO Nicholas Vita. "We do that intentionally. We want the patients to feel comfortable."
Vita said the state's guidelines will not hamper business, but he said he did anticipate a slow adoption rate for the program. "For us, the more regulation, the more medical focus, the more appealing it made it for us to be a participant," he said.
Marijuana State Laws | InsideGov
Like the other dispensaries, Columbia Care NY will not be allowed to sell cannabis prepared to be inhaled or edibles — a move some advocates have criticized. "I think the reasoning is fear," said Todd Mitchem, an advocate and founder of several companies in the industry, including cannabis-focused social network High There! "Edibles get a bad rap. My mother as a cancer survivor made edibles and it saved her life."
New York's underground drug market will not be curbed by such restrictive regulations, he said.
"They create a bottleneck when the demand is — no pun intended — high, that will be filled by the black market," Mitchem said.
Nearby in Union Square park, Bronx resident Roberto Ramos said those who recreationally use the drug now will barely take notice of the state's new program, since obtaining pot through the black market remains easier.
"People who know where to get it will keep getting it," he said. "Nothing is going to change."
© Copyright IBTimes 2023. All rights reserved.
FOLLOW MORE IBT NEWS ON THE BELOW CHANNELS