Waris Ahluwalia, Sikh American Actor, Says Aeroméxico Barred Him From Flight Over Turban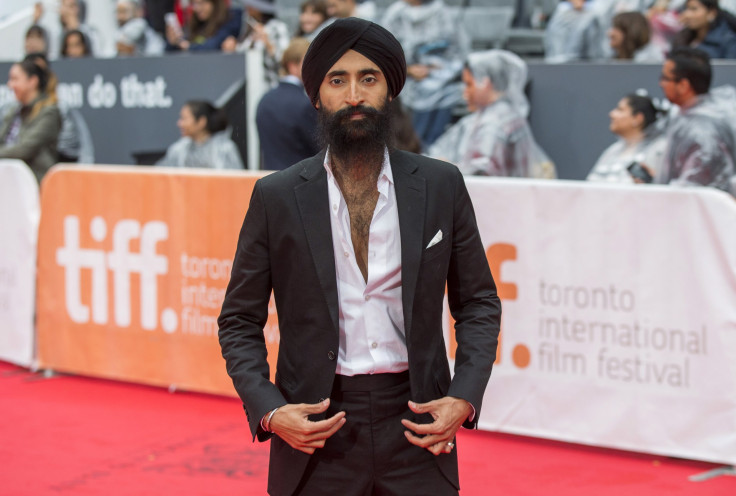 Waris Ahluwalia, an American actor and designer, says he was prevented from boarding an Aeroméxico flight Monday from Mexico City to New York after he refused to remove his turban in public. Ahluwalia, who follows Sikhism, reportedly told airline officials that he would remove his turban in a private room, following which they told him to book another flight.
The incident occurred during additional security checks, where he was given his first-class boarding pass with "SSSS stamp," an acronym for Secondary Security Screening Selection. After he showed up at the gate to board Flight 408, he was told to step aside, the New York Times reported. The airline attendants asked him to remove his sweatshirt, checked and swabbed his feet and bag and then told him to take off the turban.
"I responded matter-of-factly that I won't be taking off my turban," he told the Times. "And then they talked amongst themselves and they said, 'O.K., then you are not getting on the flight.' "
Ahluwalia said the airline attendants told him that he would not be allowed to board any other Aeroméxico flight until he met their security demands. "It is a symbol of my faith. It is something that I wear whenever I am in public," he explained.
The 41-year-old, who appeared in the Oscar-nominated "The Grand Budapest Hotel," posted a photo of his ticket on his Instagram account. He said in the post that he was on his way to the New York Fashion Week.
"I was shaking at first," he told the New York Daily News. "That's not a nice thing to be told, that you are not allowed to fly on this plane because of something you are wearing, or because of your religious beliefs."
Aeroméxico reportedly issued a statement saying it followed the security protocols and regretted any "inconvenience." The airline said that Ahluwalia was asked to go through "screening and inspection before boarding, in strict compliance with TSA [the U.S. Transportation Security Administration] protocol." The airline company added that it "offered the passenger alternatives to reach his destination as soon as possible."
As an actor, Ahluwalia has appeared in the U.S. television series "The Carrie Diaries." He has modeled for clothing company Gap. Ahluwalia is also a designer based in Manhattan and is known for his House of Waris jewelry line.
© Copyright IBTimes 2023. All rights reserved.