Was 'Sister Wives' Canceled? Brown Family Stays Silent About Rumors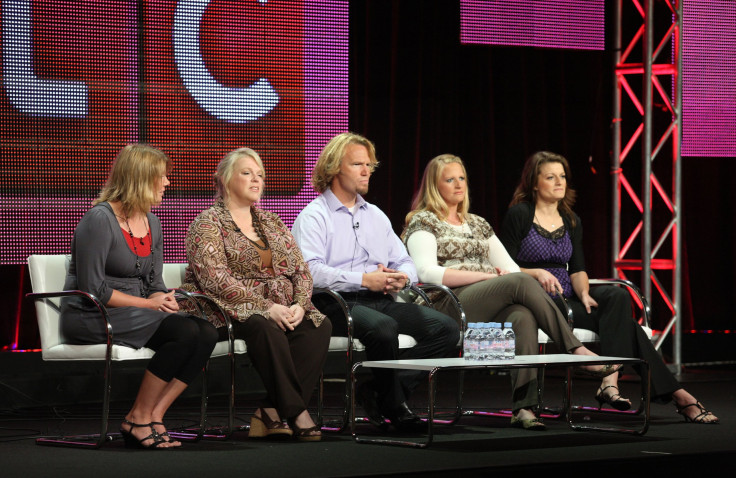 Fans were last treated to an episode of "Sister Wives" back in January of this year, and they have been waiting for news about a potential Season 8 on TLC. However, the network's decision to remain quiet about the polygamous Brown family and the series which chronicles their lives has started to cause some to wonder if the series has been canceled.
According to In Touch Weekly, production on Season 7 episodes, which aired from Nov. 2016-Jan. 2017, wrapped back in Summer 2016, and there has been no indication that cameras have rolled on the family since then. And after reports from Life & Style last year that indicated patriarch Kody Brown was fearful that their show was on the chopping block, it has raised the question about whether or not that has actually happened this time.
The initial reports last year came from Kendra Pollard, an alleged friend of Kody's only legal wife, Robyn, who spoke to Life & Style and claimed that Kody was nervous he was going to lose the show, and he was desperate to do anything it took to keep it relevant to TLC, including considering taking new wives, which Pollard claimed Robyn refused to let him do.
"He wants to stay relevant to TLC, " she said at the time. "If he takes on new wives, she said she'll leave. This isn't what she signed up for."
At the time, Robyn responded to the reports on Twitter, slamming Pollard's comments and even insinuating that their friendship was one which didn't even exist, meaning she couldn't have the inside track on how things were going with the family.
Over the last few seasons, the show, and the Brown family themselves, were surrounded by a bit of drama. In 2014, it was announced that Kody and Meri had secretly divorced so he could legally marry Robyn in an effort to legally adopt her three children from a previous relationship. Following that, the pair announced they were expecting another child together, a daughter named Ariella.
Post-divorce, another scandal erupted after Meri was catfished by a woman named Jackie Overton, who claimed to be a man named Sam. While she believed she was involved in an online relationship with "Sam," Meri admitted to feeling unhappy in the family and had even allegedly made plans to run away with him before the truth came out.
However, there were some happier moments for the family which were caught on camera, including Meri and Kody's daughter Mariah announcing she was gay and finding acceptance within her large family, Janelle and Kody's daughter Maddie getting married, and Kody and Christine's daughter, Mykelti, getting engaged.
Since filming wrapped last summer, there have been plenty of other celebratory moments for the family to have potentially allowed cameras to quietly film for a new season that just hasn't yet been announced. Among those moments have been Mykelti's wedding, Maddie welcoming the family's first grandchild, Axel, and Kody and Janelle's son Logan getting engaged.
The Brown family has currently remained silent on social media about the reports of whether or not the show has been canceled.
© Copyright IBTimes 2023. All rights reserved.