Watch The 4 Best 'SNL' Sketches From Last Night
"SNL" brought "Molly's Game" star Jessica Chastain on to host for the first time on Jan. 20, and the actress was a delightful host. The Season 43 episode had several funny skits, but these are the "SNL" sketches from last night that stood out above the rest:
What Even Matters Anymore? — Jessica Chastain plays a game show host who is just a bit fed up with Trump in this "SNL" skit. Contestants (played by Cecily Strong, Kate McKinnon and Kenan Thompson) are asked about Trump's controversial actions, but the question is, "Does it even matter anymore?" The overwhelming answer is no, nothing matters.
Cold Open — In the "SNL" cold open, the NBC variety show mocks Trump's health update. White House doctor Dr. Ronny Jackson (Beck Bennett) talks about the President's "rockin' bod with the perfect amount of cushion for the pushin'." Jackson lists his meds and says Trump has "been pounding pineapple juice to keep everything sweet." He adds that the cognitive exam is usually only performed on severely brain damaged people or monkeys in human clothes, but the president demanded it. Jackson goes on to describe how Trump also aced a "sex exam."
Fresh Prince — Chris Redd reimagines Will Smith's "Fresh Prince of Bel-Air" with a twist: what if "a couple of guys who were up to no good" turned out to be a powerful gang? The thugs chase him across the country and beat up his uncle. Then, the Fresh Prince has to flee, fake his own death, ends up in a situation with the Japanese mafia and gets saved by Uncle Phil — all while rapping.
Stormy Daniels on Weekend Update — "SNL" regular Cecily Strong plays porn star Stormy Daniels, who allegedly had an affair with Trump, in this sketch. She reveals that she is the hero America deserves right now.
"Take for instance the Steele dossier, right? When the information about Russia was important enough that somebody wound up dead but all anyone wanted to talk about was the Russian hookers, that's why you get me. You get a Stormy," she explains. "When I was hanging out late at night with Donald Trump and Ben Roethlisberger, and the one I trusted to get be home safe was Ben Roethlisberger. And then you guys went and made the other guy president. You get a Stormy."
"Saturday Night Live" Season 43 airs Saturdays at 11:30 p.m. EST on NBC.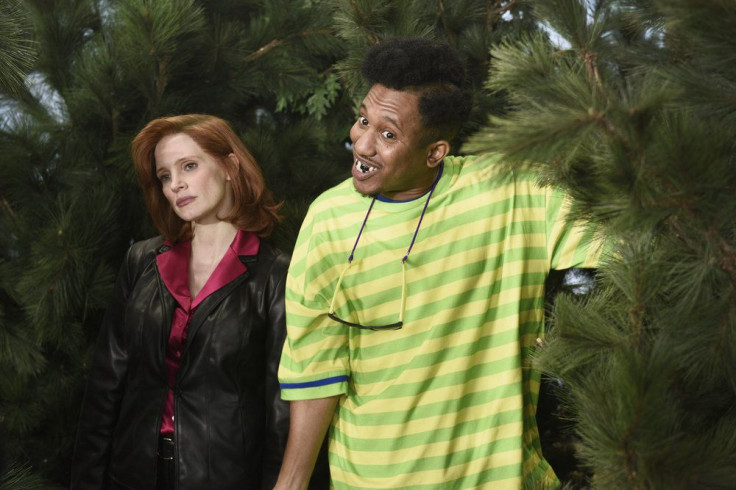 © Copyright IBTimes 2022. All rights reserved.
FOLLOW MORE IBT NEWS ON THE BELOW CHANNELS