WATCH: Aespa Giselle Raises Her Middle Finger During Concert Then Shockingly Apologizes To Crowd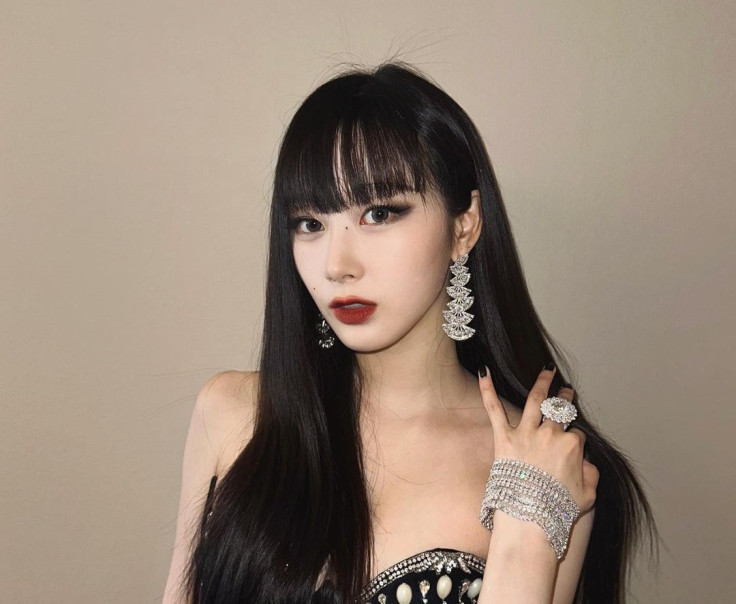 KEY POINTS
K-Pop girl group aespa performed in Japan for its "SYNK: HYPER LINE" world tour
Giselle seemingly forgot where she was and accidentally raised her middle finger to her friends
Fans and netizens shared their reactions to the surprising incident online
K-Pop girl group aespa members Karina, Winter, Ningning and Giselle had a two-day concert at the Tokyo, Dome for the Japan stop of the group's ongoing world tour.
Media outlet OSEN reported that at least 94,000 concertgoers were at the venue for the group's concerts on Aug. 5 to 6.
However, aside from being viral for making history as the first fourth-generation K-Pop group to sell out two solo concerts at the Tokyo Dome, one of its members, Giselle, became viral too for accidentally raising her middle finger during the concert.
In the viral video originally uploaded by Twitter user @jjjinggggg, Giselle was seen throwing a ball to the audience. After that, she accidentally flipped off her friends who were part of the crowd. According to the viral tweet, Giselle saw her friends and accidentally raised her middle finger in front of them.
After realizing what she had done, Giselle was startled that she went down on her knees and laughed. She also covered her mouth, seemingly embarrassed and sorry for what she did.
Fans shared their reactions to the incident, with most saying that what Giselle did was a "universal greeting" between friends.
"She's so real for this. My girl forgot [that] she's an idol," one fan tweeted. Another said, "This is the Gen Z representation [I'm] looking for."
"She is so me. [I] would literally do the same if I saw my friends out of nowhere," a third fan said, while a fourth fan commented, "If I were a rock star and saw my friends in the audience, I'd totally do this too."
The viral tweet got picked up and shared on an online forum, where Giselle's gesture received a mix of positive and negative reactions.
"[She] seems like she's pretty lax about it, just like her dancing," commented one user, while another said, "Wow. Look at how nobody cares because she's unpopular."
"Middle finger raised for excitement? I guess it's a habit," commented a third user. Another netizen wrote, "I just want you to go solo."
"No, but it looks even funnier because I know her personality, and I know she's trying to stop herself," a fan came to Giselle's defense.
Meanwhile, one fan account claimed that Giselle raised her pointer finger instead of her middle finger. The fan even posted a photo of hand anatomy to prove the claim that Giselle [lifted] her index finger. "Do not spread false information," the fan captioned her tweet.
"This is the funniest thing [I']ve ever seen," commented one user. A different user said, "She literally apologized to the crowd after, so she definitely pointed her middle finger."
"[Laughing my a– off]. Why would she freak out after pointing up?" a third user commented. A fifth user stated, "You can clearly see her raising her middle finger. The disrespect to her fans is just crazy to me."
"[I] was confused but still pretty sure it was a huge chance that she held her point finger. [T]his is not overreacting or something, our mission is also to protect her. [S]ome of you may [normalize] this but antis would find any way to drag her," commented one fan in agreement with the tweet.
In other news, after aespa's successful concerts in Japan, the group will head to North America and Europe this summer to perform across several stadiums and arenas in Los Angeles, Dallas, Miami, Atlanta, Mexico City, Santiago, Berlin and London, among others.
The "SYNK: HYPER LINE" world tour is expected to conclude on Sept. 30 at the Dôme de Paris in Paris, France.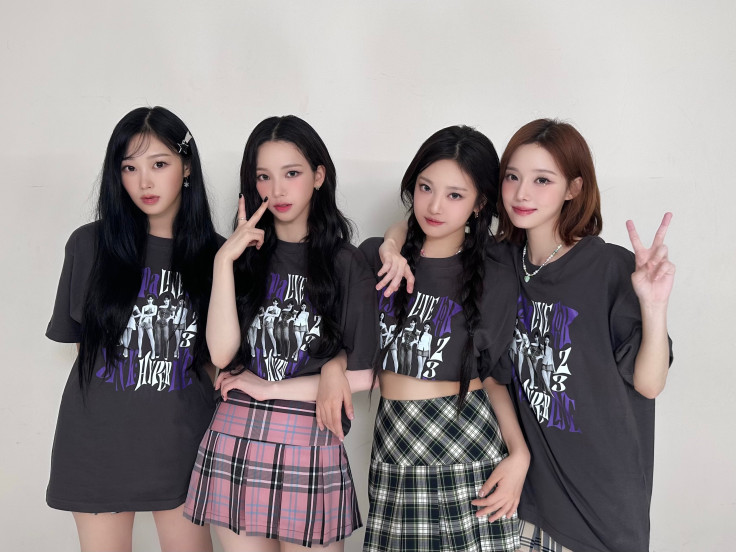 © Copyright IBTimes 2023. All rights reserved.