Aespa Sets 3 New Records At Tokyo Dome 'SYNK: HYPER LINE' World Tour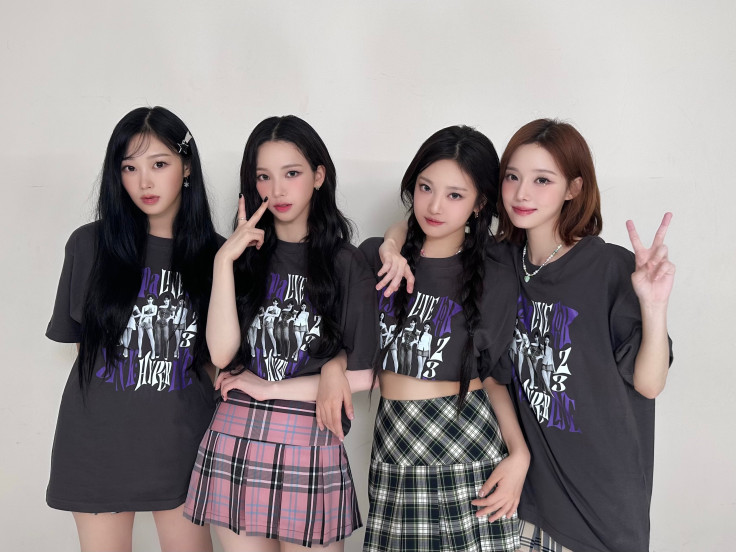 KEY POINTS
Aespa recently performed at a two-night sold-out show at the Tokyo Dome in Japan
It became the first fourth-generation K-Pop group to sell out two solo concerts at the venue
Aespa will head to North America and Europe this summer for its "SYNK: HYPER LINE" world tour
Aespa has achieved three new historic milestones in its career, breaking several records at the Tokyo Dome following its sold-out concerts over the weekend.
Karina, Winter, Ningning, and Giselle recently performed in front of thousands of fans in Japan — one of the stops in their first-ever world tour since debuting in 2020 under SM Entertainment.
Following the show, aespa made history as the first fourth-generation K-Pop group to sell out two solo concerts at the Tokyo Dome, where additional seats with limited views were even opened to accommodate more fans. OSEN reported that at least 94,000 concertgoers were at the venue for the concerts on Aug. 5 to 6.
The "Black Mamba" hitmaker also broke the record for the fastest foreign artist and fastest K-Pop girl group in history to have two sold-out shows, per Twitter fan account @wntrult. It took aespa just about two years and 9 months to perform at the Tokyo Dome — an indoor stadium that accommodates about 50,000 to 55,000 people.
After the historic feat, fans — known as MY — took to social media to express how proud they were of the group. Some even shared their best moments from the concert and showed clips of fans at the venue.
"From debuting during a pandemic, [promoting] with 0 audiences, to having a sold-out tour on Tokyo dome. I am so proud of the ae girlies," one user wrote on Twitter, while another commented, "The recognition that they deserve, I'm so proud."
"Revolutionary in K-Pop groups with iconic groups, songs, and concepts. No one in the 4th generation does K-Pop like Aespa does just like their song 'we do it do it do it (so iconic),'" a third user said.
"aespa is MY's world, MY is aespa's world," a fourth user added, attaching a video of how Japanese fans surprised aespa by holding up pink-colored banners that featured the phrase.
Another wrote, "aespa makes a whole Tokyo dome into a club," adding a video of the group's performance of "Hold On Tight," featuring rave lights and concertgoers cheering and holding up red and blue lights.
During the "SYNK: HYPER LINE" special edition, the quartet performed most of its greatest hits as well the songs from its latest album, "My World," including "Spicy," "Welcome To My World," "Hold On Tight," "Savage," "Next Level" and "Salty & Sweet," among others.
Aespa will be jetting off to North America and Europe this summer to perform across several stadiums and arenas in Los Angeles, Dallas, Miami, Atlanta, Mexico City, Santiago, Berlin and London, among others. The "SYNK: HYPER LINE" is expected to conclude on Sept. 30 at the Dôme de Paris in Paris, France.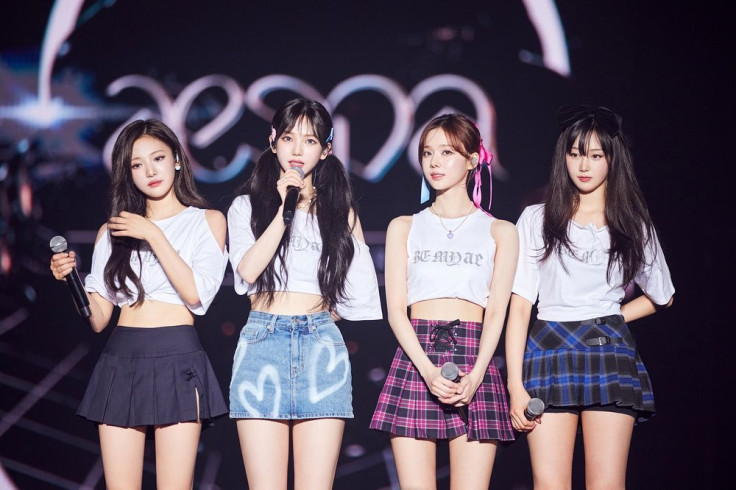 © Copyright IBTimes 2023. All rights reserved.