WATCH: Amid California Wildfire, Man Pulls Over To Save Rabbit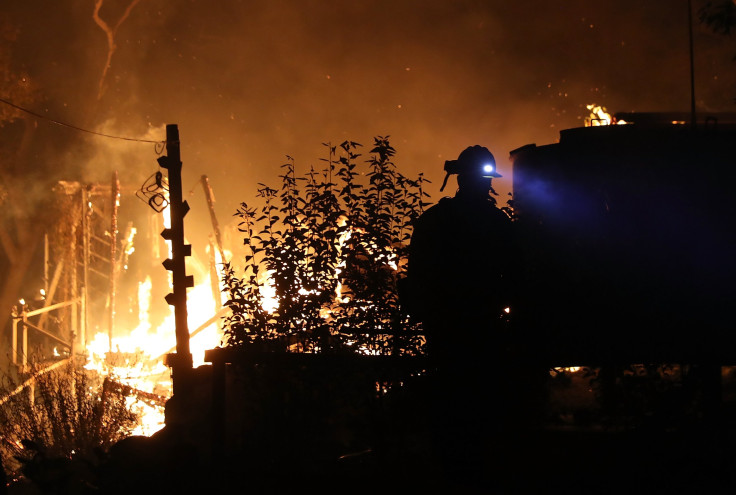 A man in California was hailed hero Thursday after witnesses captured him on video coming extremely close to danger in an attempt to rescue a rabbit from the wildfires ravaging the region.
The unidentified man pulled over on Highway 1 in Ventura County, southern California, as the ferocious Thomas Fire raged along the side of the road, to save the terrified creature, witnesses on the road told ABC News. However, the rabbit was seen running into the burning bush.
In the video, the man is seen searching for the animal, and while looking for it began anxiously jumping up and down and putting his hands on his head until the floppy-eared creature reappeared and ran from the flames. The man then quickly scooped up the animal and appeared to walk with it to a safer spot.
Those who recorded the video hailed him a hero and said the man declined a request to be interviewed on camera. Social media users also joined in to praise the man for his bravery.
The video posted by NBC News on Twitter garnered more than 100,000 likes, over 40,000 retweets and more than 2,000 comments praising the man at the time of publishing this article.
The Thomas fire is currently said to have burned more than 90,000 acres, officials said. Over 50,000 homes have also been evacuated. Firefighters stated they were making progress in controlling the fire and gained 5 percent containment on the blaze.
Officials said they were also planning on launching 11 helicopters and two planes to help the firefighters contain the wildfire. The fire has been burning in the rugged steep terrain of Ventura County since Monday night and is being fueled by high winds.
The Thomas Fire was said to be the largest active fire being battled by the California Department of Forestry and Fire Protection, along with other local agencies, according to the department's statewide fire map.
© Copyright IBTimes 2023. All rights reserved.