Photos: California Fires Burning So Strong They're Visible From Outer Space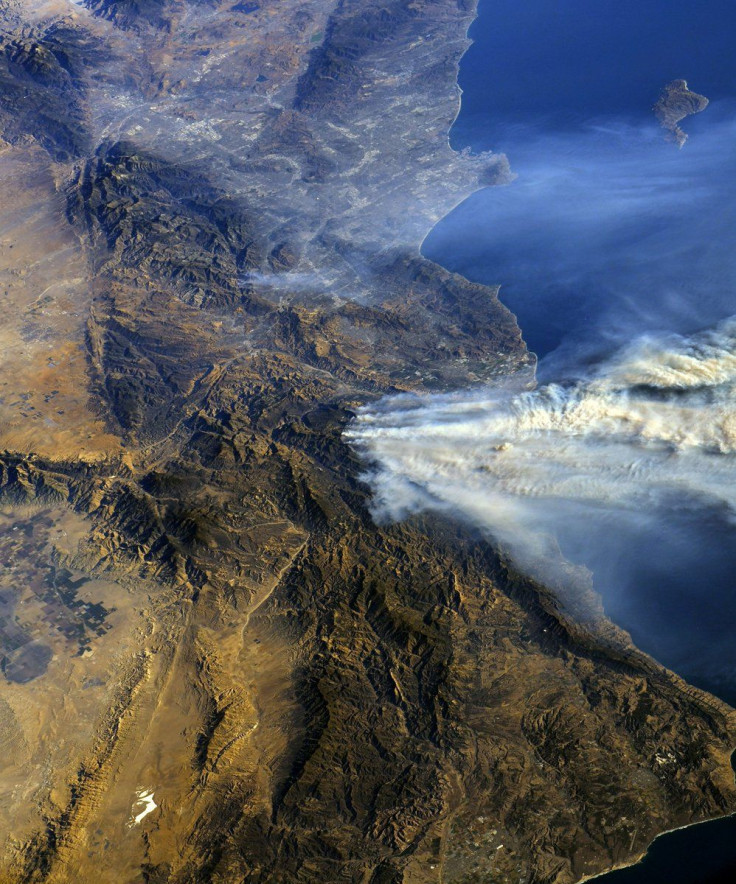 California has been a blaze for days now with surreal videos and images flooding social media of flames reaching high and the Hollywood hills burning. The images from the ground look like something out of a horror film. Everything in the fire's path in Los Angeles and Ventura Counties, including vegetation and homes, is burning.
Firefighters in Southern California were struggling to stop the fires that were moving quickly due to the untimely arrival of the Santa Ana winds in the region. The dense dry, brush combined with the winds and the lack of rain made for the perfect conditions for the extremely dangerous and strong wild fires to build.
The fires were so big and were producing so much smoke that they were actually visible from space. United States NASA astronaut Randy Bresnik tweeted several photos of the fire as he saw California from the International Space Station.
One showed the solar array of the space station with California down below, and in the distance, smoke streaming off the coast and into the ocean.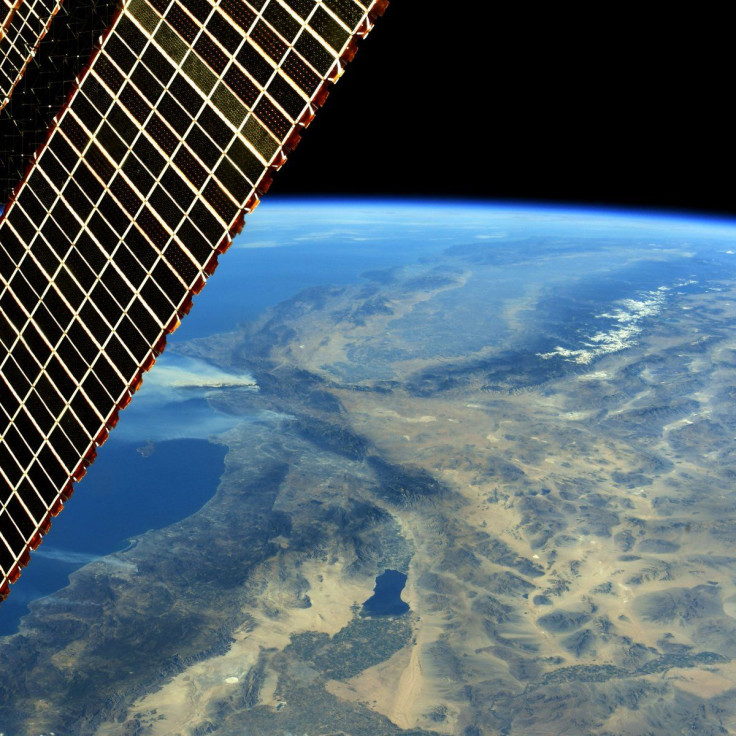 The plume of smoke was thick and traveled miles from where it originated, the images show.
Bresnik tweeted the photos after someone had asked him whether or not the fires were visible from the station. He said, "I was asked this evening if we can see the SoCal fires from space. Yes Faith, unfortunately we can. May the Santa Ana's die down soon. #Californiawildfire"
He also thanked the first responders and everyone working on the ground to help stop the fires. Bresnik's camera wasn't the only one in space to capture images of the fire. The Multi Spectral Imager, or the MSI, on the European Space Agency's Sentinel-2 satellite also took some photos of the fires. The false-color image shows the "burn scar" left on Ventura County as well as the fires that are still burning. The MSI makes observations in visible, shortwave infrared and near infrared light.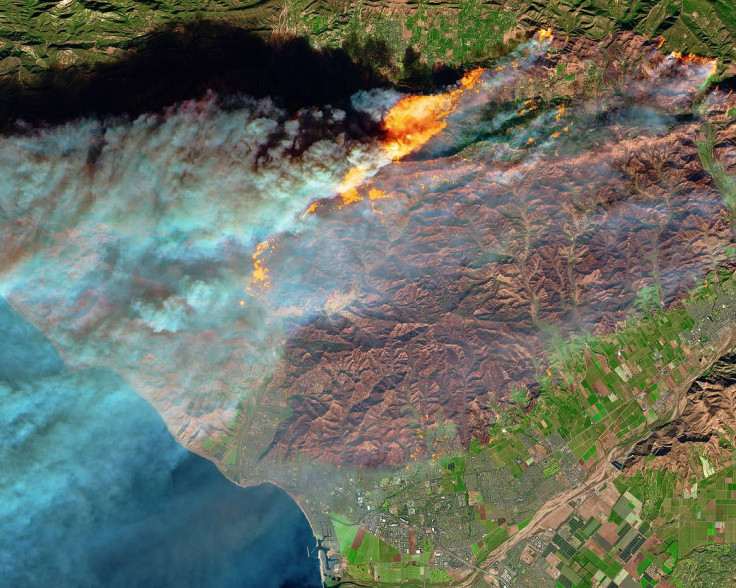 Authorities say that 65,000 acres have burned in the area and the fire is not contained at all, according to NASA. On Wednesday evening Los Angeles residents were sent an emergency warning blast about the the danger the moving fire posed. More than 300 homes, businesses and buildings have been destroyed by the fires and parts of the freeways were even closed down for the safety of residents.
© Copyright IBTimes 2023. All rights reserved.