WATCH: BLACKPINK Jennie Stops Mid-Performance At MetLife Stadium Due To Mic Issue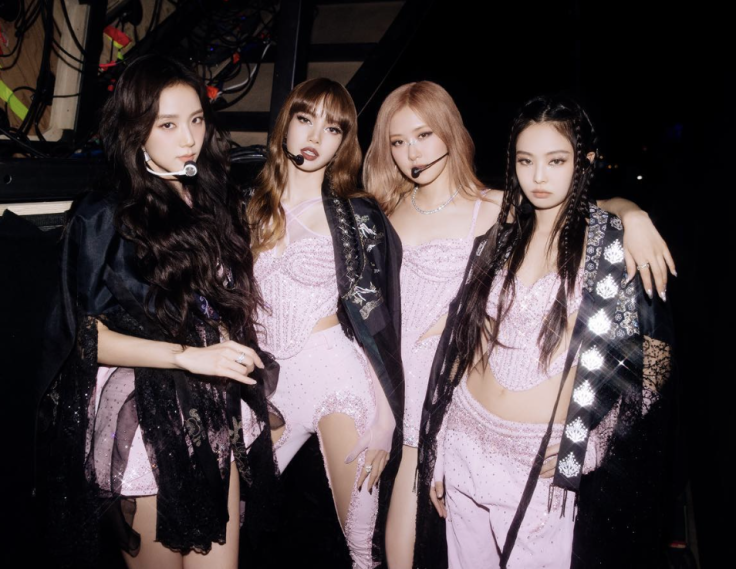 KEY POINTS
BLACKPINK performed two nights at MetLife Stadium for its "Born Pink" New Jersey stops
Jennie left the stage briefly due to a mic issue but returned smoothly after having it fixed
BLACKPINK made a milestone after selling out its two-night concert at MetLife Stadium
BLACKPINK's Jennie experienced technical issues during her group's performance at MetLife Stadium but earned praise for her smooth reentrance to the stage after fixing it.
On the second night of BLACKPINK's "Born Pink" concert at MetLife Stadium, Jennie experienced a problem with her microphone and had to stop in the middle of a performance.
A lucky fan seated near the stage got a close-up view of the 27-year-old BLACKPINK member as Jennie went down the stage to have her microphone fixed by the staff.
After addressing the problem, Jennie smoothly joined her bandmates Jisoo, Lisa and Rosé on stage again to continue their "Pretty Savage" dance break.
Fans commended her smooth entrance as she returned to the stage. "Jennie's timing is so amazing," one fan tweeted, while another said, "[That's a] smooth comeback from Jennie."
"Jennie came back in the middle of it all and DIDN'T STUTTER when she joined them in the choreography [oh my f—--- god]," noted another fan.
"I loved the way [Jennie] entered and picked up the choreo[graphy]. [That] was so hot," a fourth fan stated. A fifth fan commented, "The way she just came back & synced into the choreography so well.....WHAT A QUEEN!"
"She jumped right back in so seamlessly, what a pro!" added a sixth fan.
BLACKPINK had two sold-out shows at MetLife Stadium in New Jersey on Friday and Saturday, making them the only female artist to sell out two consecutive nights at the biggest NFL (National Football League) stadium in the U.S., alongside Beyoncé and Taylor Swift.
The setlist of BLACKPINK's "Born Pink Encore" at MetLife Stadium in New Jersey included 23 songs, according to Billboard.
The list includes "Pink Venom," "How You Like That," "Pretty Savage," "Kick It," "Whistle," "Boombayah," "Lovesick Girls," "Playing With Fire," "Typa Girl," "Shut Down," "Tally," "DDU-DU DDU-DU," "Forever Young," "Stay" (Remix), "Yeah Yeah Yeah" and "As If It's Your Last."
The BLACKPINK members also performed their solo songs "You & Me," "Solo," "All Eyes on Me," "Flower," "Gone," "On the Ground" and "Money."
On the second night of the "Born Pink" show in New Jersey, the members had to perform two songs, "Lovesick Girls" and "Playing with Fire," in the pouring rain due to the inclement weather.
"[This is] the most magical thing to experience in real life! The rain made everything so special!" shared one fan after the show.
BLACKPINK is approaching the end of its "Born Pink" world tour this August. After their sold-out shows in New Jersey, they will head to Las Vegas, San Francisco and Los Angeles to perform at Allegiant Stadium, Oracle Park and Dodger Stadium, respectively.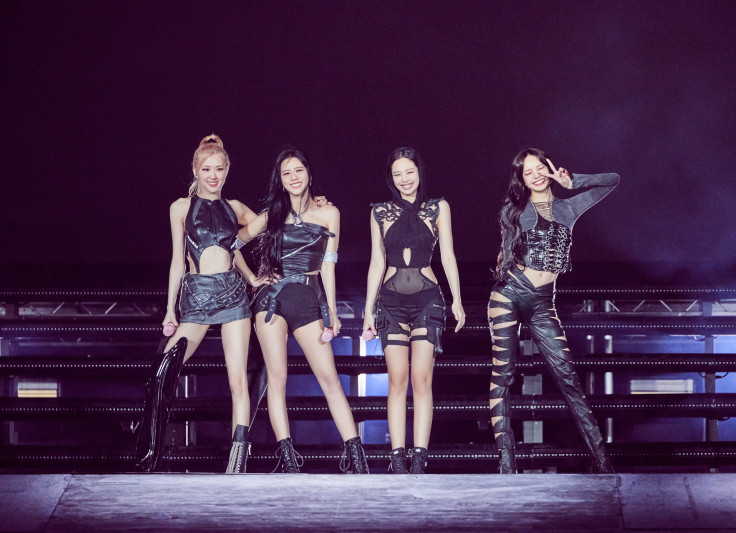 © Copyright IBTimes 2023. All rights reserved.