BLACKPINK Joins Beyoncé, Taylor Swift As Only Female Artists To Sell Out Consecutive Shows At MetLife Stadium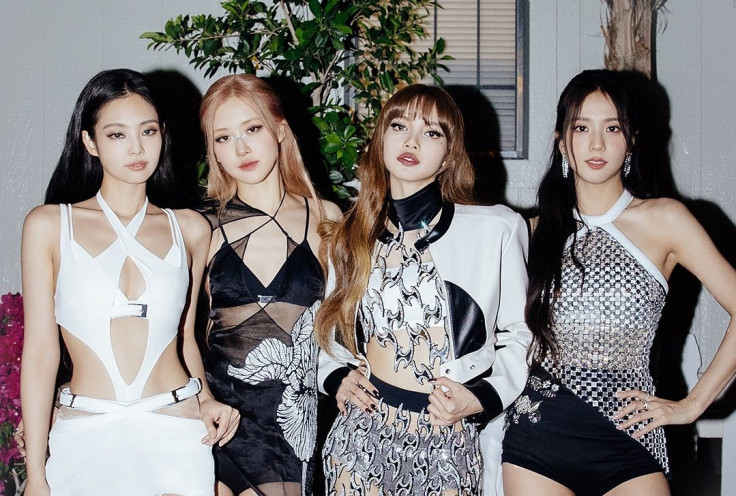 KEY POINTS
After its Vietnam concerts, BLACKPINK continued its "Born Pink" tour in New Jersey
Retired NFL star Tom Brady was spotted with his daughter at the MetLife Stadium concert
BLACKPINK is approaching the end of its "Born Pink" world tour, which started in October 2022
BLACKPINK headlined and sold out different stadiums across Europe, Asia and North America in the last 30 days with the group's "Born Pink" world tour.
Most recently, on Friday and Saturday, BLACKPINK continued its successful "Born Pink" world tour in New Jersey after its sold-out shows at the My Dinh National Stadium in Vietnam on July 29 and 30. The group performed at MetLife Stadium, which features 82,500 seats, for its New Jersey stop.
Having two consecutive sold-out shows at MetLife Stadium makes BLACKPINK sit at the same table with Beyoncé and Taylor Swift as the only female artists to sell out two consecutive nights at the biggest NFL (National Football League) stadium in the U.S.
With this feat, BLACKPINK makes history at the MetLife Stadium as the first girl group to sell out its concert twice, the third female artist to sell out back-to-back shows and the first Asian female artist to sell out two consecutive shows, per Buzzing Pop.
On the first day of BLACKPINK's sold-out concert in New Jersey, retired NFL star Tom Brady was spotted in a fan-shared photo. "This is the most 'dad takes his daughter and her friends to a concert' picture ever taken," Brady retweeted and captioned the tweet.
According to Billboard, Brady attended the "Born Pink" concert at MetLife Stadium with his 10-year-old daughter Vivian.
BLACKPINK members Jennie, Lisa, Jisoo and Rosé are approaching the end of their successful "Born Pink" world tour this August. After their sold-out shows in New Jersey, they will head to Las Vegas, San Francisco and Los Angeles to perform at Allegiant Stadium, Oracle Park and Dodger Stadium, respectively.
In other news, BLACKPINK celebrated the YouTube milestone its 2022 song "Shut Down" achieved Sunday. The "Shut Down" music video surpassed 500 million views on the online video streaming platform.
"Shut Down," the second single of BLACKPINK's "Born Pink" studio album, became the group's second No. 1 on the Billboard Global 200 with 152.8 million streams and 17,000 downloads sold worldwide in the Sept. 16 to 22 tracking week.
BLACKPINK marked its seven years in the K-Pop industry on Aug. 8. To celebrate the milestone, the members took to their personal social media accounts to pen heartwarming messages for the fans — known as BLINKS — and thank them for their years of support.
Regarding the group's contract renewal with YG Entertainment, the music label said that fans could expect an update by September after the BLACKPINK members conclude their ongoing world tour.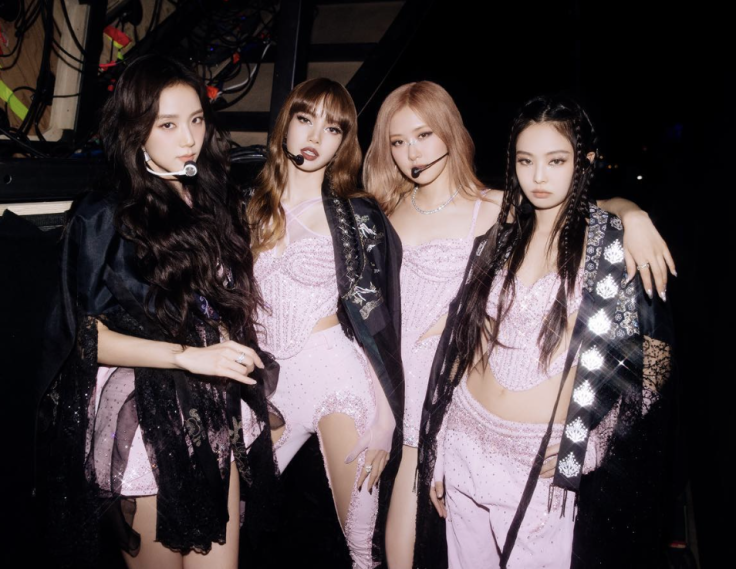 © Copyright IBTimes 2023. All rights reserved.