WATCH: BLACKPINK's Jisoo Plays 'Akinator,' Tries To See If It Can Guess Herself
KEY POINTS
BLACKPINK member Jisoo uploaded a new vlog on her YouTube channel Tuesday
On her vlog, Jisoo showed her gamer side and played different PC and browser games
She ended it with an unboxing of her trophies and YouTube play button plaques
BLACKPINK's 28-year-old member Jisoo was in full gamer mode with her PC gaming set-up, a limited edition BLACKPINK X Starbucks tumbler and lots of snacks on her newest vlog.
The South Korean female idol uploaded a video titled "PC GAME Day (+Trophy Unboxing)" on her YouTube channel, Happy Jisoo 103%, Tuesday.
Her game broadcast, inspired by a letter sent by a fan, started with Jisoo trying out the "Akinator," a game that guesses a real or fictional character.
Jisoo tested the "Akinator" to find if the game could guess herself based on her answers to the "Akinator's" questions. Some of the questions Jisoo was asked were:
"Is it an idol?"
"Is it a group of six members?"
"Do they often wear berets?"
"Is it a solo singer?"
"Have they appeared in a drama?"
"Have they been in a group?"
"Do they speak Korean well?"
"Does their name contain the character 'ㅅ'?"
"Are they a member of BLACKPINK?"
"Does the character 'ㄹ' appear in their name?"
The "Akinator's" questions made Jisoo reminisce about her beret days in London and her acting role in the K-drama "Snow Drop."
After the Akinator correctly guessed Jisoo, the BLACKPINK member couldn't believe it, so she tried playing the game the second time. This time, she tried whether the "Akinator" could correctly guess Hello Kitty, and it guessed it right, too.
After trying out the "Akinator" game, Jisoo played other PC games, including "SUE's Ramen Shop," "SUE's Beauty Maker," "SUE's Chocolate Factory," "SUE's Transformation Magic" and "Kart Rider."
Playing the different PC games, finishing first place in the "Kart Rider" especially, made her happy and all smiles. "This is the happiness index!" Jisoo exclaimed.
Jisoo ended her vlog with an unboxing of her YouTube play button plaques and her trophies, both as a singer and an actress. She also shared that she'll display them in her "BLINK Zone" at home, which fans found adorable and heartwarming.
"It was my first time opening a YT channel and going solo. I'm so happy to have won so many trophies like this, and it's all thanks to BLINKS. I'm so grateful, and I love you. I'll display them beautifully in the 'BLINK Zone' at home," Jisoo shared.
In other news, BLACKPINK's Jisoo and her bandmates will have the "Born Pink" finale concerts at the Gocheok Sky Dome in Seoul on Sept. 16 and 17. This will close the group's sold-out world tour, which kicked off in October 2022 at the KSPO Dome in Seoul.
This comes after the group's performance at the Allegiant Stadium in Las Vegas, Oracle Park in San Francisco and Dodger Stadium in Los Angeles, the last stop of their "Born Pink" U.S. encore tour.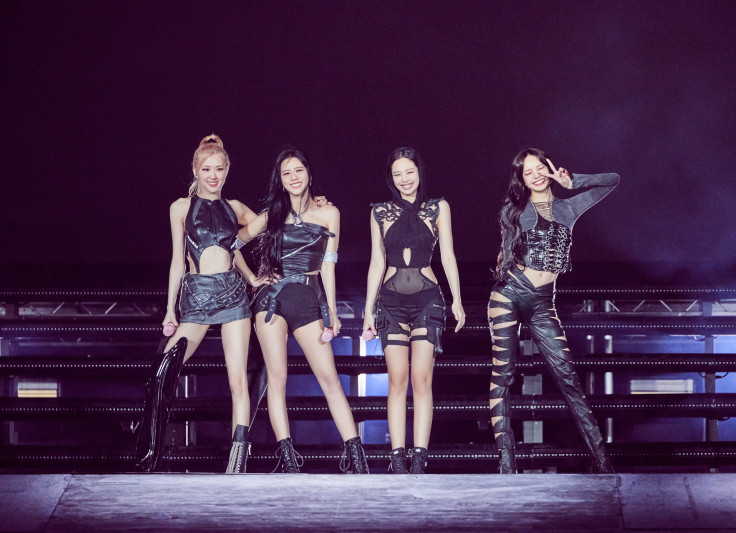 © Copyright IBTimes 2023. All rights reserved.