Jisoo Tries And Fails To Buy Tickets To Her Own Concert; BLACKPINK 'Born Pink Tour' Finale Sold Out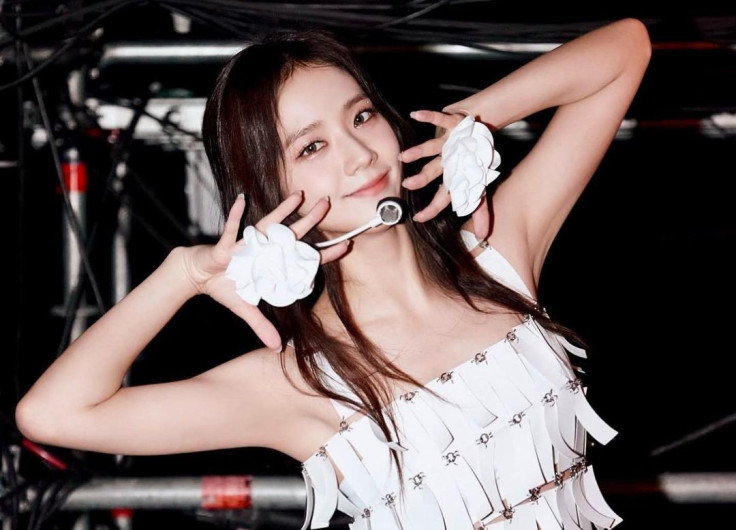 KEY POINTS
Jisoo took to Weverse to share her experience buying tickets to the "Born Pink Finale" in Seoul
The K-Pop idol shared she wanted to secure a ticket and give it up for a "lottery" for a fan
Tickets to the "Finale" concert of Blackpink are already sold out
BLACKPINK member Jisoo experienced the struggle of securing tickets to her own concert, leading fans — known as BLINKS — to have a field day on Weverse as she kept them updated on her hilarious ticketing journey.
On Friday, several fans across the globe tried their luck, attempting to secure a ticket to the "Finale" of the quartet's "Born Pink" world tour, which would be at the Gocheok Sky Dome in Seoul, South Korea, on Sept. 16 and 17.
Interestingly, the 28-year-old South Korean artist was among those hopeful to get tickets. She also made several attempts to buy tickets the next day and took to Weverse to share her experience.
"I also wanted to try ticketing, so I [Googled] Blackpink concert and registered, and it said to verify my identity, so I did, but it kept telling me to verify, so I ended up giving up. Does it not work on the phone...? How do you do it on a phone? It says I can buy after I verify, but I verified like [five] times.... Someone [tell] me how it works, explain to me how it works!!" she said on the platform, per an English translation from the Twitter account @translatebp.
After numerous attempts, Jisoo also gave an update that she managed to enter the platform and see the seating plan; however, it was all "gray," indicating that the seats were already unavailable. The "Flower" hitmaker wrote, "I finally got to the seating plan, but there's no seats. They're all gray, and I can't choose!"
She then sought advice from the fans as she did not want to give up on getting tickets. Some suggested trying at around 2 a.m. to reduce the chances of competition, while others offered to get a ticket for her.
Another fan, however, asked what Jisoo would do with all the information and tips, claiming there were no longer tickets available. She wanted to purchase the canceled tickets and give them for "lottery" — meaning to gift the ticket to a lucky fan, who would be randomly selected. She added, "That would have been so good."
Jisoo continued to interact with other fans, and she also expressed her regret about not getting tickets on the day of ticket-selling.
After a long battle, the K-pop sensation decided to call it a day and assured the fans that she would try again with their "useful tips."
"I'm really going to sleep now!!! I'm taking this useful tip and trying at 2 AM...!! Blinks, sleep well. Let's [sleep]...! Or not?! I want to see you ASAP. Fighting! I'll give you energy and leave. Sleep tight, I love you," she stated.
It's still unclear if Jisoo was able to secure tickets. However, according to BLACKPINK's official website, offline tickets for the first day are already sold out. Although it appeared on the site that tickets were still available for the second day, as of late, there are no longer available seats on Global Interpark — the concert's official ticketing platform. Only tickets for the online livestream could still be purchased by fans for both concert days.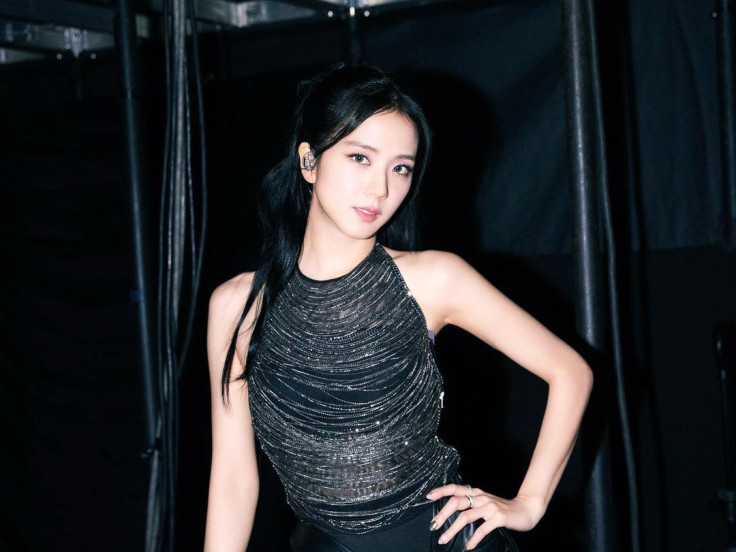 © Copyright IBTimes 2023. All rights reserved.