WATCH: Full Weverse Live Of BTS' Jungkook, SEVENTEEN's Kim Mingyu During A Round of Drinks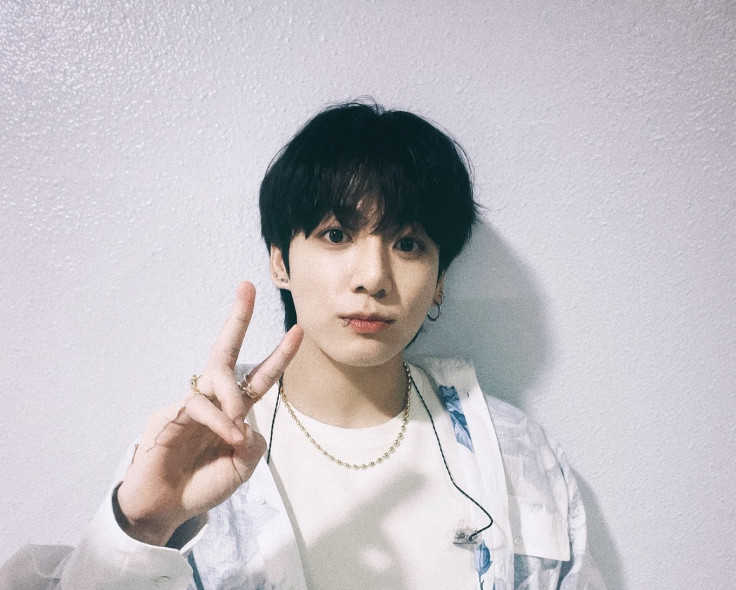 KEY POINTS
BTS' Jungkook and SEVENTEEN's Kim Mingyu surprised fans when they went live on Weverse early Wednesday
The pair greeted fans during their last round of drinks before Mingyu headed home
Jungkook and Mingyu are members of the 97-liners squad, which also includes Cha Eun-woo and Jaehyun
SEVENTEEN's Kim Mingyu made a surprise appearance on BTS member Jungkook's live broadcast early Wednesday (KST).
The 25-year-old "Dreamers" hitmaker and the 26-year-old rapper — who are both members of the 97-liners squad — surprised fans when they suddenly went live on Weverse at around 4 a.m. while seemingly on their last round of drinks at Jungkook's home.
Some social media users took to TikTok to share the full video of the live stream, which lasted for just around two minutes, for fans who missed the broadcast.
In the video uploaded by user @minniejins, Jungkook introduced Mingyu before they both burst into laughter, appearing tipsy.
The former then revealed that starting the live randomly popped into his mind, just as Mingyu was about to leave his residence after their last toast.
The "Super" singer joked that Jungkook was "cool" and "amazing" for being able to go live on Weverse at 4 a.m. without notifying his managers or entertainment label, BigHit Music.
"About the live, it has to go on based on how I feel. When ARMYs miss me [or] my fans miss me, I just turn it on. Got it?" Jungkook explained, to which Mingyu jokingly responded that he will "learn" from the BTS member.
The pair then said goodbye and wished viewers well before ultimately ending the live stream, which garnered 2.5 million viewers and 3 million likes.
Last week, Jungkook and Mingyu were spotted with other members of the 97-liners group, including ASTRO's Cha Eun-woo and NCT's Jaehyun.
They dined together at a restaurant near Konkuk University in Seoul, South Korea, and even left a mark on the location, writing a big "97" on the wall along with their respective signatures.
The 97-liners squad — which was named after the year all the members were born — have connected and hung out several times over the past years, forming a friendship outside their respective groups.
Other members include SEVENTEEN's DK and The8, GOT7's BamBam and Yugyeom, and Stray Kids' Bang Chan.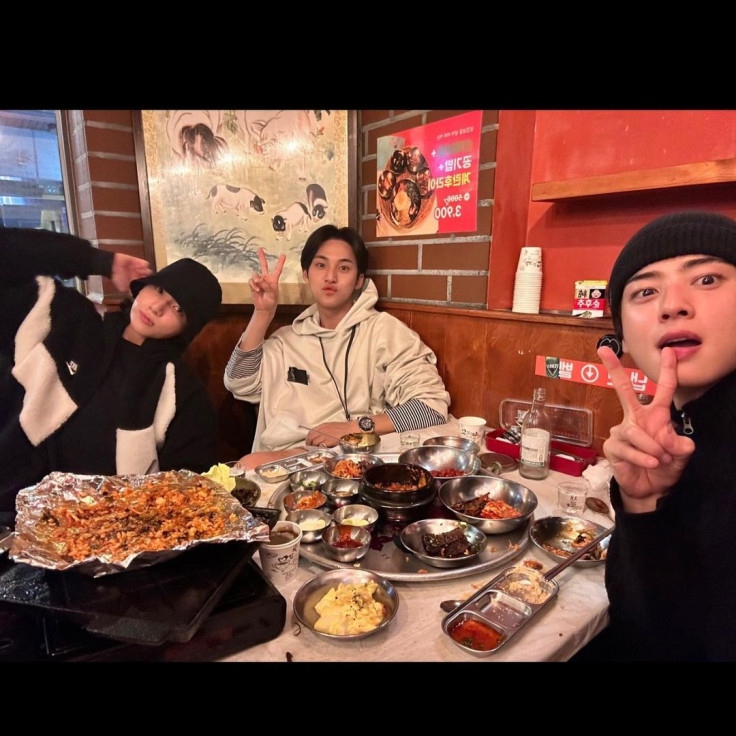 © Copyright IBTimes 2023. All rights reserved.