BTS' Jungkook, Jimin Set Separate Billboard Records This Week; 'Still With You' Tops 83 Countries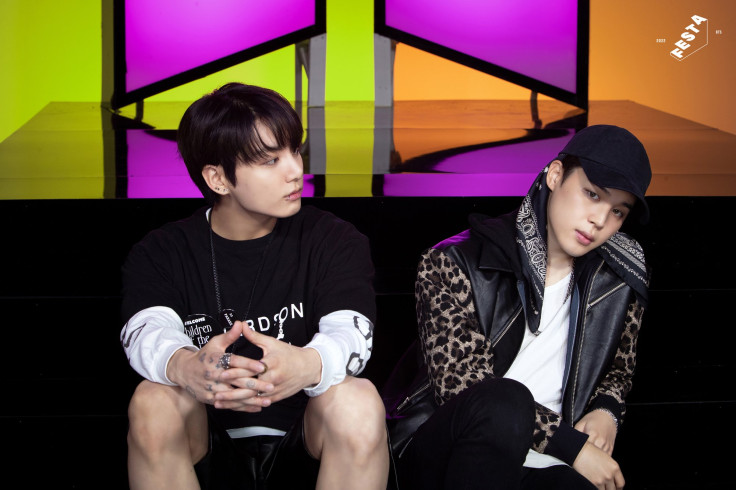 KEY POINTS
Jungkook's "Euphoria" reentered Billboard's Digital Song Sales chart
Jungkook's other songs, "My You" and "Still With You," topped iTunes charts
Jimin logged his ninth week on the Billboard Hot 100 chart this year
BTS members Jungkook and Jimin achieved individual Billboard records this week.
Ahead of his official debut as a soloist, the youngest member of BTS reentered the Billboard charts with his previous solo song "Euphoria" and collaboration track "Left and Right" with Charlie Puth.
According to a report by the Korea Herald, Jungkook extended his record-setting streak on Billboard's global charts as "Left and Right" hit No. 179 on the Billboard Global U.S. Exclusive chart Saturday, marking its 38th week on the chart.
This extends Jungkook's record for the longest streak by an individual K-pop singer on the chart.
Meanwhile, his song "Euphoria" recently reentered Billboard's Digital Song Sales chart at No. 6 and retained its status as the longest-charting song by a K-pop soloist on the chart.
In other news, Jungkook's self-composed solo song, "Still With You," topped iTunes' top song charts in 83 territories around the world, according to The Korea Times.
His other self-composed solo track, "My You," ranked No. 1 on iTunes' top song charts in 15 countries, including Finland, Paraguay, Japan and Qatar.
"Still With You," which was first uploaded on SoundCloud in 2020, was released on various music streaming platforms Monday, alongside "My You."
The two songs were officially released on music streaming platforms as part of the promotion of Jungkook's upcoming first official solo single, "Seven."
Jimin, another one of BTS' vocalists, set a new K-pop record on Billboard as well. "Angel Pt.1," Jimin's collaboration song with rappers Kodak Black and NLE Choppa and singers JVKE and Muni Long, landed at No. 96 on Billboard's Hot 100 chart Saturday.
The song from the original soundtrack for the action flick "Fast X" previously charted for one week on June 3 at No. 65.
In January, Jimin's collaboration with Taeyang, "Vibe," debuted at No. 76 on the Billboard Hot 100. In March, the BTS member soared to No. 30 on the chart with "Set Me Free Pt. 2."
When his solo debut album "Face" was released on March 24, Jimin's song "Like Crazy" debuted at No. 1 on the Billboard Hot 100, making him the first Korean solo artist to top the chart. The song stayed on the Hot 100 chart for five weeks, setting another record for Jimin.
With these songs, Jimin has logged a total of nine weeks on the Hot 100 chart so far.
In other news, Jungkook is set to release his solo digital single, "Seven," on July 14. This makes Jungkook the sixth member of BTS to embark on his solo activities.
The solo single of the "Golden Maknae" of BTS will follow the success of J-Hope's "Jack In The Box," Jin's "The Astronaut," RM's "Indigo," Jimin's "Face" and Suga's "D-Day."
Meanwhile, V is expected to release his solo album in the third quarter of this year, alongside fellow Hybe artists NewJeans and Tomorrow X Together (TXT), according to Chosun Biz.
However, BigHit Music has not officially announced the exact date or other information about V's debut as a soloist.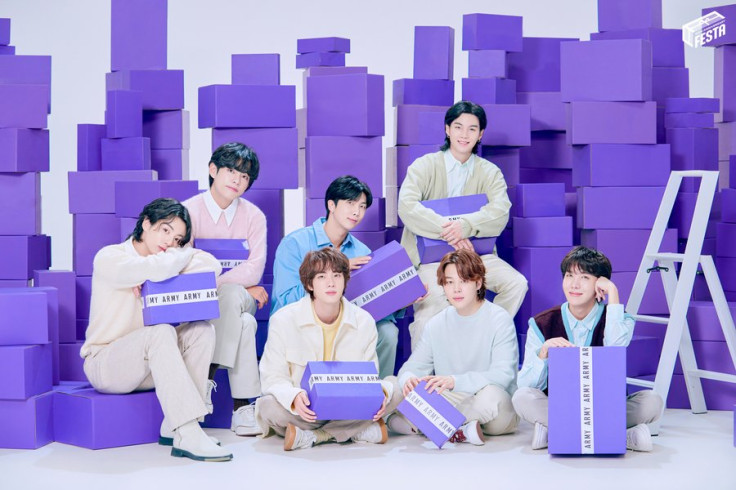 © Copyright IBTimes 2023. All rights reserved.