Watch: 'Happy' Jungkook Oblivious That Fan Was Already Going After Him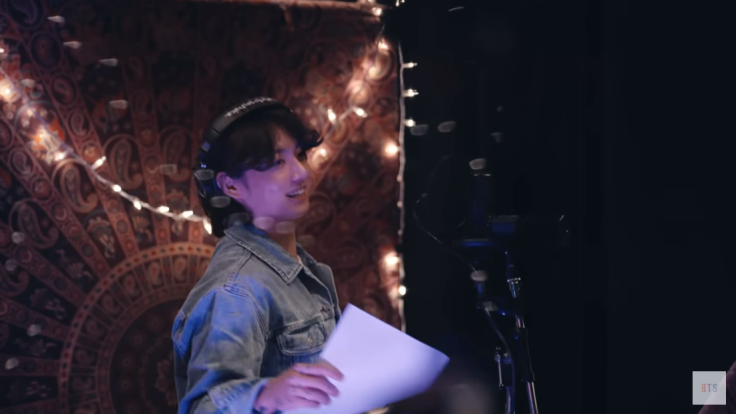 KEY POINTS
BTS' Jungkook was in Incheon International Airport Wednesday to catch a flight to New York
An alleged fan broke free from the crowd to go near the BTS member
Jungkook will be performing at the concert series of "Good Morning America"
A woman went after BTS' Jungkook when he appeared in front of fans at South Korea's Incheon International Airport on his way to catch a flight to New York Wednesday.
In a clip shared on Twitter, Jungkook, who is known for his humility and 90-degree bows, waved and greeted fans who were waiting for him at the airport as he would normally do. Aside from his natural aegyo (cute display of affection), consistent bowing and smiles, he also showed fans his new hand-heart gesture.
However, while Jungkook was happily spinning as he made his way through the airport, an alleged fan broke free from the crowd inside the safety lines and ran after the youngest member of BTS.
Jungkook's bodyguards quickly noticed and sprung into action, safely preventing the unidentified woman from touching the singer and deterring any unforeseen incidents.
Netizens expressed mixed reactions of relief and concern over the incident.
"I'm so glad he didn't see her... He looked so happy... Imagine how that smile would have just disappeared if he'd seen her," one fan commented.
"Looking at it from a different angle, it's even more terrifying. Are you crazy or real?" said one concerned fan.
Another fan recounted that they reportedly questioned the "Purple Auntie" if she was crazy, then the woman confidently responded that she had known Jungkook for 10 years.
"She said something crazy, so INSANE. She screamed and told me not to do it again so I ran away. Sigh. Don't scare the kid. You're not even a fan," the fan added.
A fan account shared the alleged identity of the woman who ran up to Jungkook at the airport.
"Under the delusion that she was romantically involved with Jungkook, she entered Korea on June 22 and was going to live in Jungkook's house," the tweet alleged.
Meanwhile, fans heaved a sigh of relief because Jungkook's bodyguards did their job well and stepped in before anything could happen.
"[E]veryday I'm glad BTS has well-trained bodyguards surrounding them. [W]hat happened with [J]ungkook today was really bizarre," one fan tweeted.
"Let's appreciate the bodyguards that kept that lady from touching Jungkook," tweeted another fan.
Jungkook departed Seoul via Incheon International Airport Wednesday. He is set to perform on the "2023 Summer Concert Series" of "Good Morning America" at New York City's Central Park Friday.
There, the 25-year-old South Korean idol will showcase the first live performance of his debut single, "Seven," on the same day the digital single drops on music platforms.
Although the concert series is still a few days away, BTS' fans – known as ARMYs — are already lining up on the streets of Manhattan just to grab a chance to watch Jungkook's solo debut.
In other news, the "Golden Maknae" of BTS released on YouTube behind-the-scenes footage from the recording of his digital single, further increasing the anticipation of ARMYs.
Prior to this, BigHit Music dropped seven concept photos of Jungkook across social media and Weverse in line with the promotion schedule of the idol's solo single. In the concept photos, Jungkook showcased his arm tattoos and toned abs.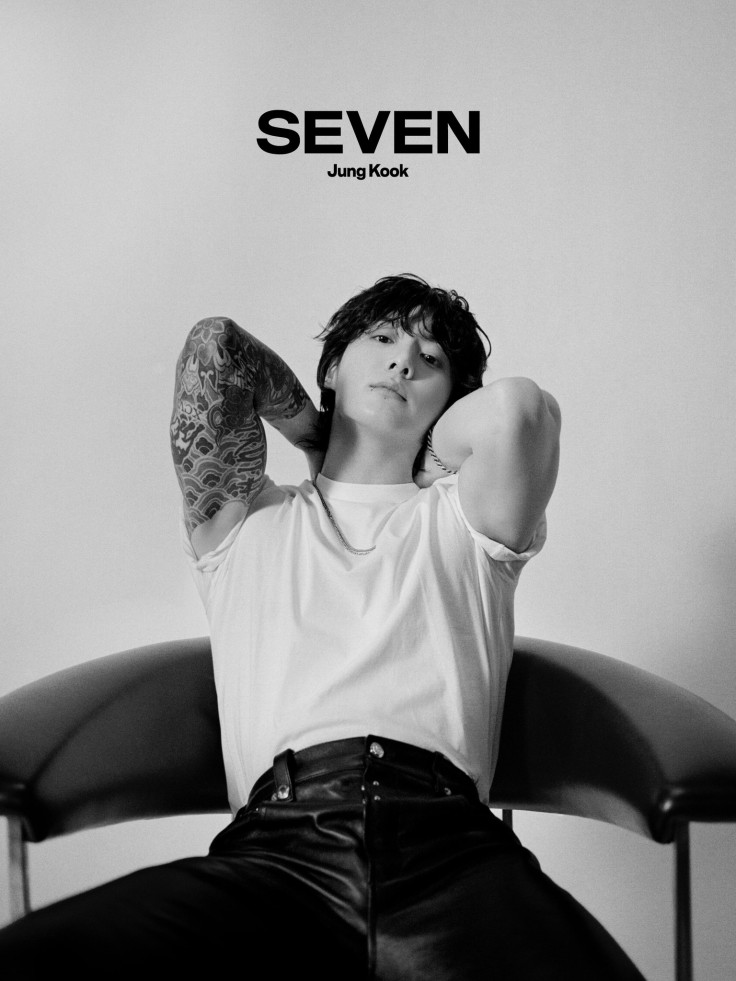 © Copyright IBTimes 2023. All rights reserved.