Watch As Kody Brown Responds To Shocking Ultimatum From Robyn
Their move is full steam ahead with just weeks to go until they start new lives in Flagstaff, Arizona, but one of the "Sister Wives" will be making sure that Kody doesn't intend to uproot the family again before they leave Vegas for good.
In a preview clip for the newest Season 8 episode of the TLC show, the family is preparing for their move, which is just weeks away from happening. Because they're saying goodbye to a huge chapter of their lives as a family, Kody admits in the clip that everyone is beginning to feel the pressure from the move.
"We're two weeks away from the move and our emotions are running a little high," Kody says in the clip.
However, one wife, in particular, seems to be feeling the emotions a little more than the rest, and as a result, she will give her husband an ultimatum about what the move means for their future.
"We need to like, settle down," Robyn says in the clip. "I want Flagstaff to be our permanent location."
Kody seems uneasy by her comment, even hinting he can't promise they'll never move again, but Robyn could be thinking about her youngest children when it comes to the matter. This move is coming while her daughters Aurora and Breanna are in high school—and she doesn't want to do to son Solomon and daughter Ariella what they are doing to the girls, as well as the other older Brown kids.
Of course, some fans will likely question her request as well thanks to a popular theory that has spread when it comes to the family's move. Robyn's son Dalton is a student at a college in Flagstaff, and many believe the family was uprooted to benefit that so Robyn could keep him living at home.
The comment will also likely draw some ire from fans following a recent report that Meri has been emotionally "cut off" from the rest of her family over the years, specifically after her Catfishing scandal, and is only still with the family because of her commitment to the show.
"Sister Wives" airs Sundays at 8 p.m. EDT on TLC.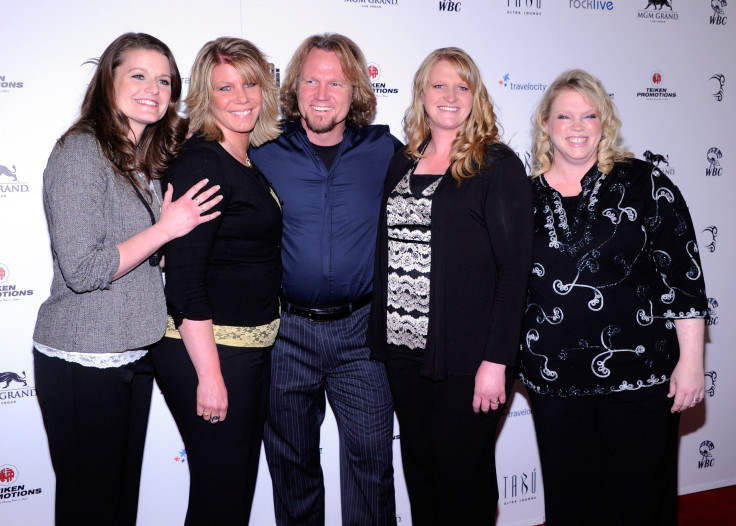 © Copyright IBTimes 2023. All rights reserved.
FOLLOW MORE IBT NEWS ON THE BELOW CHANNELS