Watch: Man Drags Daughter Through Airport By Her Jacket Hood
A video of a man dragging his daughter by her hood through an airport has gone viral after it was posted by a fellow traveler on Facebook Sunday.
The incident took place at Washington Dulles International Airport in Virginia on New Year's Day.
The video showed the seemingly fed-up father walking with a green bag in one hand while dragging his daughter along the floor in his other. He then walks around the airport looking unfazed by the situation. The daughter allows herself to be dragged without making any noise or commotion. Another girl, presumably her sister was in tow with luggage.
"I was waiting at Dulles International Airport to pick up my girlfriend on New Year's Day when I noticed this father, literally dragging his daughter through the airport by the hood of her jacket," the man who posted the video wrote.
"She wasn't screaming or anything, just hanging out while another girl, presumably her sister, was walking 20 feet behind her out of embarrassment," he added.
Since then, the man who posted the video has been praised with some people also suggesting, someone "give this man a medal."
"Wish my dad was that cool," one Youtube user wrote.
"Anyone with toddlers can understand this," another user wrote.
The video, which was also posted on Reddit, received over 100,000 upvotes.
"There's honestly nothing wrong with this. This level is an everyday occurrence," a Reddit user commented on the video.
"My daughter is a toddler and has discovered tantrums. It's been 'fun'," wrote another user.
The circumstances leading the incident remained unclear.
In another recent video, a man was seen using an airport escalator to exhaust his son so that the baby would fall asleep as soon as he boarded the flight.
In the video, the man can be seen holding his baby's hands as he walks him the wrong way up the moving stairs. The video went viral on all social media sites with some appreciating him for his cleverness while others criticized him for behaving dangerously.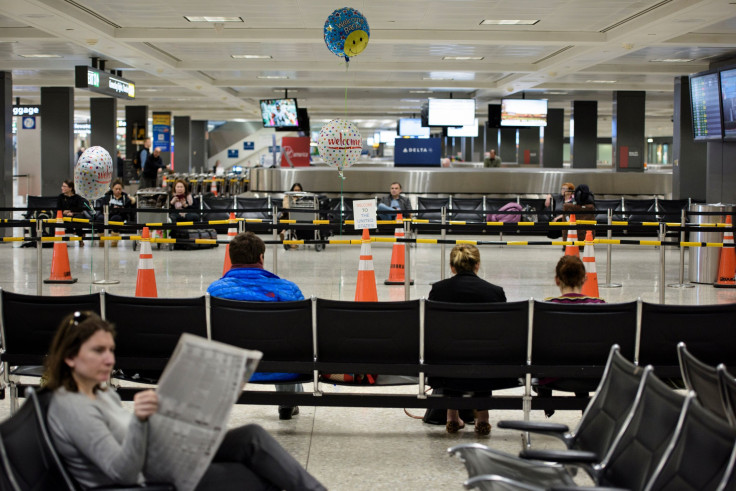 © Copyright IBTimes 2023. All rights reserved.