Watch A New Trailer For 'The Walking Dead' Season 3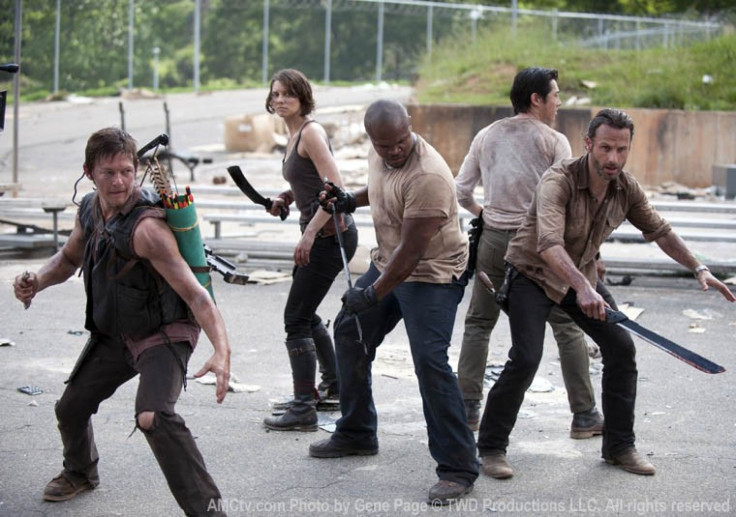 A new promotional trailer for "The Walking Dead" has made its debut online, helping to build the hype for the much-loved zombie drama's third season.
The trailer, first appearing on Mashable, shows off much of the critical praise the series has earned, including a quote from the Boston Herald that "The Walking Dead" is "the most suspenseful show on any TV network."
Viewers can also catch a few glimpses of the new challenges Rick Grimes' group of survivors will encounter this season on "The Walking Dead." As they move into an abandoned prison, the survivors will have to deal with an assortment of problems associated with their new home.
The new season will also introduce The Governor, a villain who rules a small community of survivors with an iron fist. The Governor created tons of problems for Rick and his crew in the comic-book version of "The Walking Dead," so it's likely that sparks will fly as soon as he's introduced in the television version of it.
Watch the new trailer for "The Walking Dead's" third season below.
In other news about "The Walking Dead," AMC has also announced a series of Webisodes to promote the show in the weeks leading to its premiere. The series, called "Cold Storage," will star Daniel Roebuck, best known for his work on "Lost."
AMC released a statement about the Webisodes featured on MTV's blog Splash Page: "'Cold Storage' tells the story of a young man, Chase (played by Josh Stewart), trying to reach his sister in the early days of the zombie apocalypse. He finds temporary shelter in a storage facility run by a former employee named B.J. (Roebuck); however, things are not what they appear."
"Cold Storage" will premiere Oct. 1 on AMC's website in four five-minute episodes. "The Walking Dead" will return on AMC Oct. 14.
© Copyright IBTimes 2023. All rights reserved.