Watch: Ohio Police Officer Fights And Almost Tasers Elderly Man During Traffic Stop
The Hamersville Police Department in Ohio has launched an internal investigation after a video of an officer fighting an elderly man began circulating online during a traffic stop.
The incident took place in the middle of Highway 125 after officers pulled over a young woman for tinted windows and learned she was driving without a license, Fox 19 reports.
However, when the woman's aunt, Tammy Hampton, and her husband, Carl, came to pick up the car, things took a turn for the worse.
In the video, the officer can be seen fighting with the 65-year-old man as the women scream at him to stop. The officer then proceeds to punch Carl in the face several times and pulls out a stun gun.
WARNING: Video Below IS NSFW
The woman recording then warns the officer that the elderly man just had heart surgery, and they "will own Hamersville" if he tasers him. The officer stops and eventually begins to put Carl and Tammy in the back of the squad car.
Despite the video that has been circulating online, Hamersville Police Chief Guy Sutton insisted that there is more to the story.
The chief told TMZ Tammy was ordered not to approach the car, but she did so anyway and was arrested.
However, Tammy claims she was kicked by the officers and arrested for resisting. "I was walking away, and they come up behind me and grab me and start dragging me back towards their car," she said.
Carl then got involved by attempting to protect his wife, but it quickly turned into an all-out brawl. The couple was not transported to jail due to COVID concerns and instead were given citations.
Carl is reportedly facing two preliminary charges of obstruction and resisting. The Hamptons are expected to take legal action against the Hamersville Police Department following the incident.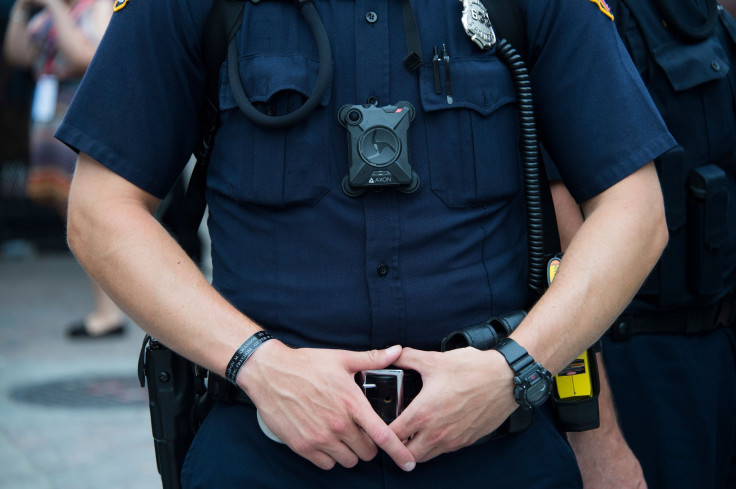 © Copyright IBTimes 2023. All rights reserved.