Watch: Police Dash Cam Shows Group Of Officers Narrowly Miss Getting Hit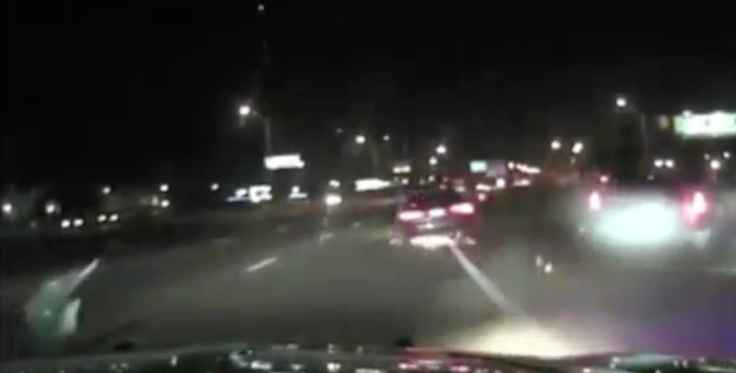 A group of Texas police officers narrowly missed getting hit Thursday night by a man who was later caught and charged with driving under the influence.
A police dashboard camera captured the scene in Forest Hills, Texas, a city just outside of Fort Worth. The officers were on the side of a highway assisting a broken down driver, according to KTVU, an Oakland, California based Fox News affiliate.
The video shows three police officers realize a car is careening toward them just in time. The car hits the police car and the disabled vehicle before pinballing down the highway.
The driver, Cedrick Henson Jr., 26, was later caught and charged with driving while intoxicated.
According to the Washington Post last year, statistics compiled by the National Law Enforcement Officers Memorial Fund show that the leading cause of death for police officers killed on duty was traffic-related incidents in 15 of the past 20 years. The deaths mostly are attributed to car accidents — but in 2015, nine percent of officers killed in the line of duty were struck by another vehicle.
© Copyright IBTimes 2023. All rights reserved.