Watch Prince Charles, William's Sweet Moment That 'Must Surely Have Stung' Prince Harry
KEY POINTS
Prince Charles and Prince William's tender moment will hurt Prince Harry, royal correspondent claims
Prince Charles snubbed Prince Harry in a speech
Prince Harry and Meghan Markle were spotted taking a commercial flight to Canada
Prince Charles and Prince William had a brief sweet moment that must have stung Prince Harry.
Last month, the Duke and Duchess of Sussex announced that they were stepping back as senior members of the royal family. Despite their royal exit, the royals continue with their business as usual. Prince Charles and Prince William made a rare joint appearance.
Clarence House shared a clip of Prince William sitting in a wheelchair trying to shoot the basketball on the ring. Prince Charles was caught on camera pushing the wheelchair closer. Royal correspondent Daniela Elser wrote that the "tender moment" between the two future kings might have stung Prince Harry, who has been away following his exit.
"It was a brief but surprisingly tender moment, which spoke volumes about their relationships, the close bond between the two future Kings glaringly and lovingly self-evident," Elser wrote.
"And it is an image that must surely have stung when it was seen by the third Wales bloke – Prince Harry. Long gone are the days when Charles, William and Harry appeared to be so comfortable and happy in each others' presences in public."
Elser pointed out how Prince Charles and Prince William have become increasingly more close in the recent years. The Duke of Cambridge has been prepping to take in more responsibilities to one day assume the role of Prince Charles as the Prince of Wales. Elser is convinced that Prince Charles and Prince William's closeness will surely hurt Prince Harry.
"And Harry? How can it not hurt, at least a jot, to see your family so happy without you and just cheerfully getting on with things? As Charles and William shared a tender moment, photos of that brief interaction seem like a glaring reminder of the ocean – both literal and figurative – that now reportedly exists between Harry and his family," he continued.
Just recently, Prince Charles snubbed Prince Harry in a speech about the environment. Both Prince Harry and Prince William share the heir apparent's passion for sustainability, but Prince Charles only recognized his eldest son's efforts.
Prince Harry and Markle moved to Canada after resigning from their royal roles. The Sussexes were last spotted taking a commercial flight to Canada from the U.S.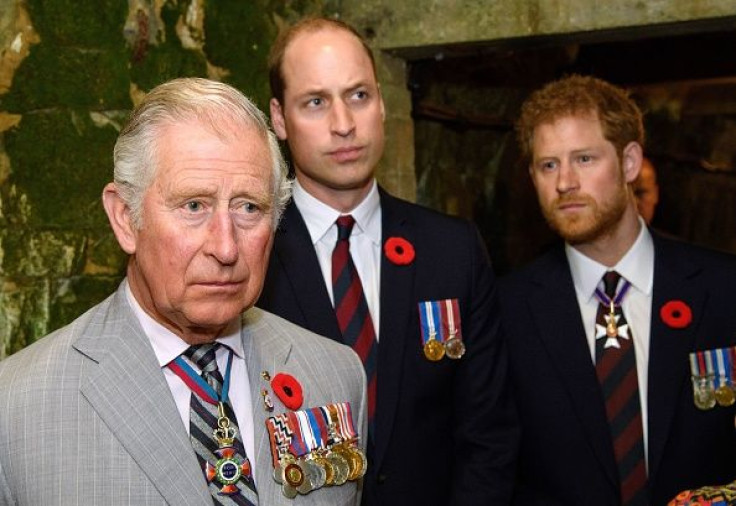 © Copyright IBTimes 2023. All rights reserved.